The Greater Wausau Chamber of Commerce is bridging the community's bustling past with our vibrant future in its new office space within the historic Depot at 209 Washington Street. The Depot was built in 1899 on the Chicago North Western railway that transported people, including President Calvin Coolidge in 1928, into Wausau to make business deals and move lumber throughout the country. The railway still functions today on the Canadian National line.
The Depot has undergone a complete design build remodel to become the proud home of the Chamber while serving as a community hub for collaboration with group meeting space and private work areas.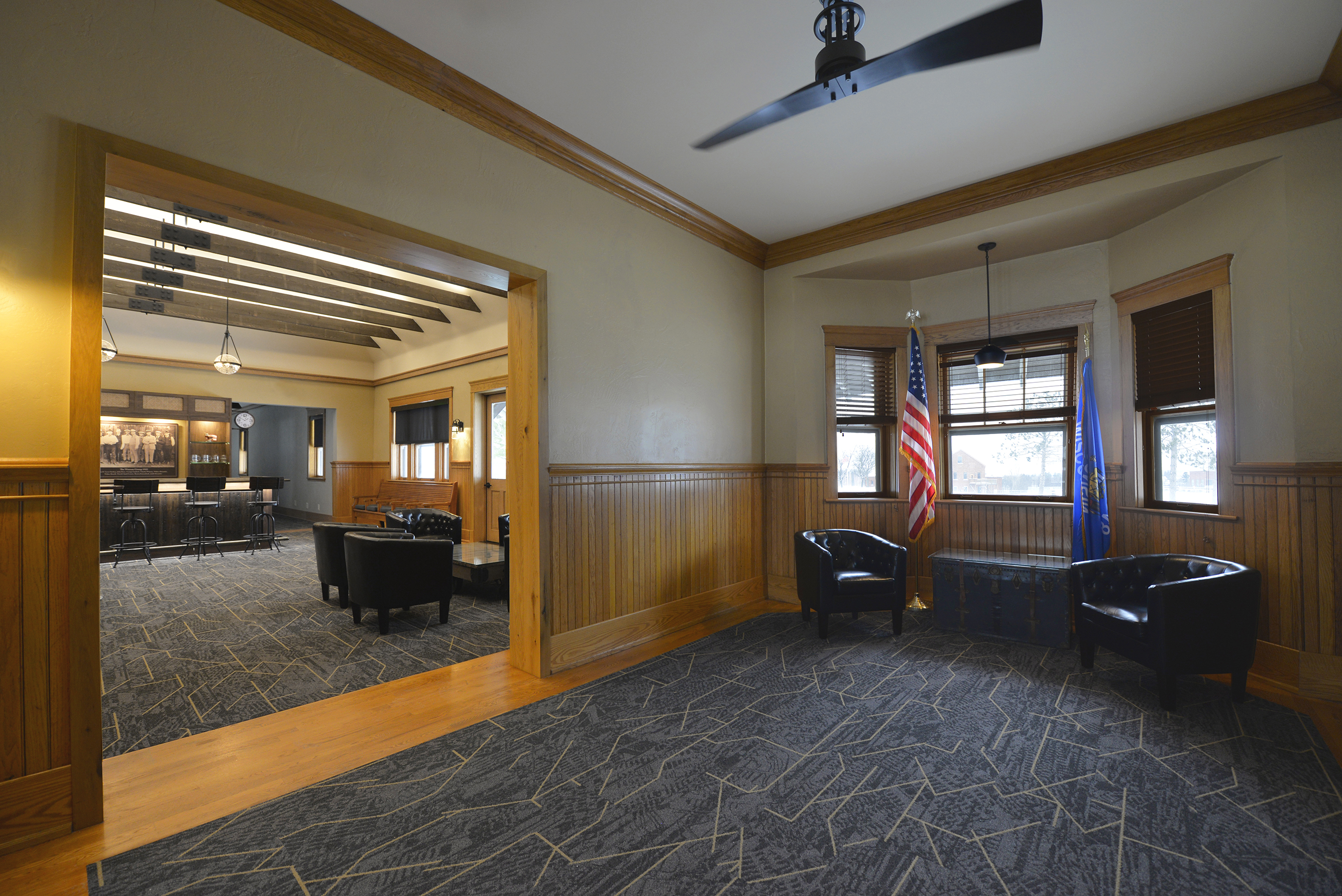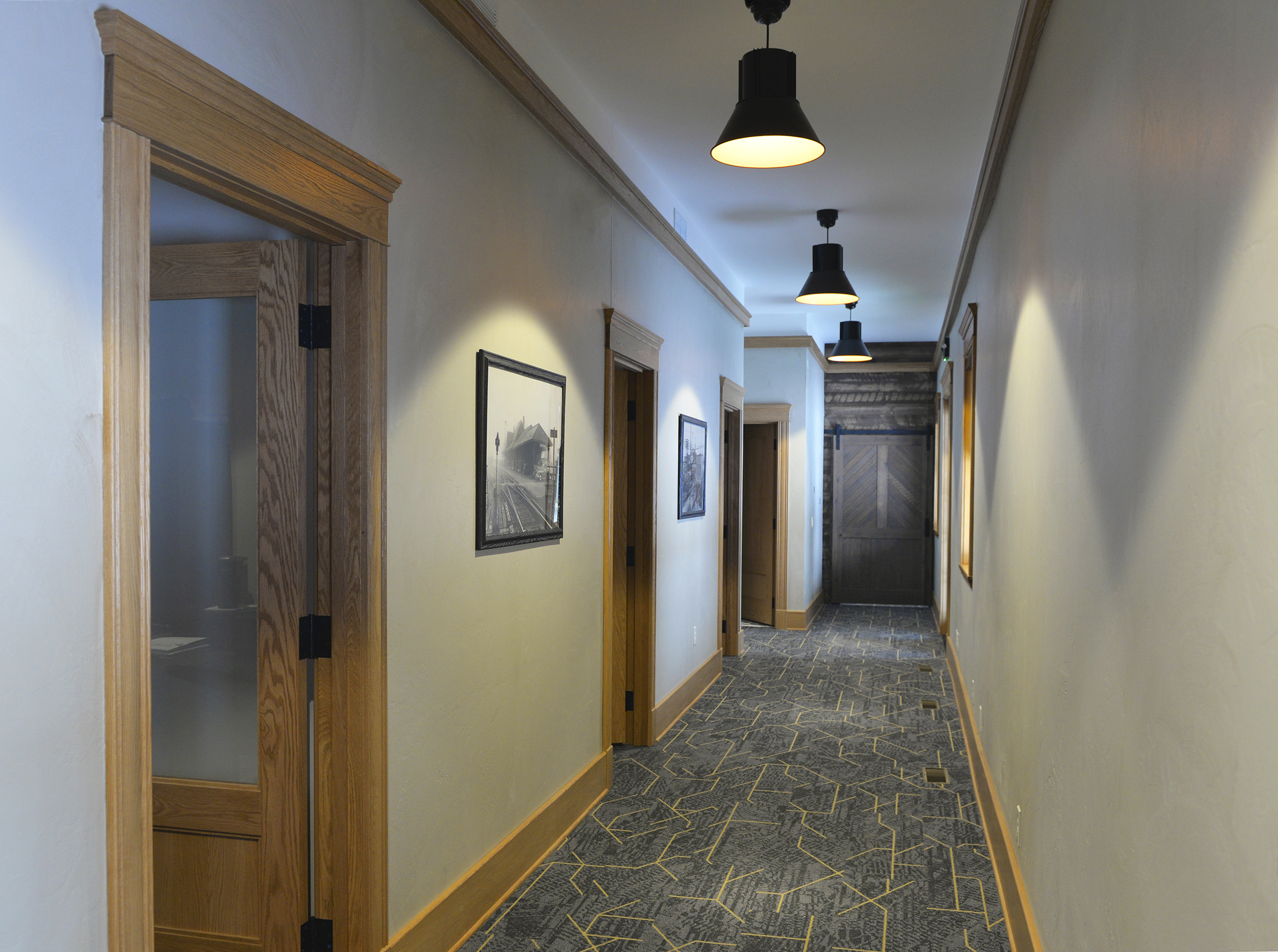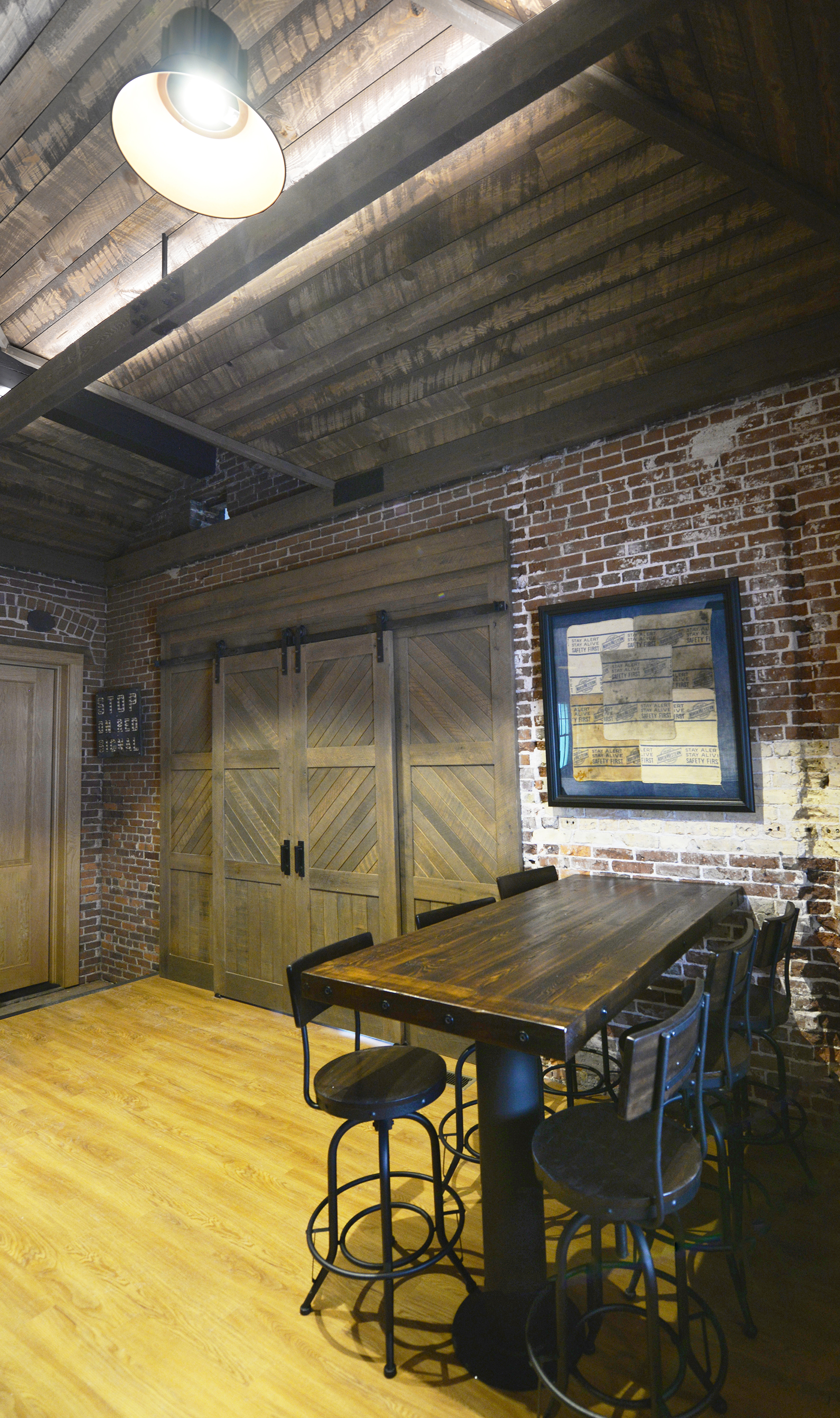 The Ghidorzi team worked with the Chamber to achieve a design that would maximize the existing square footage of the building to improve circulation, establish visual connections throughout the building and enhance exterior views. Great care was taken to maintain architectural integrity while updating accessibility and functionality to current building code standards.
Preserving and accentuating historical elements were also top priorities in the redesign. We blended historical elements and artifacts with modern accents to celebrate the industrial character of the area. For example, brick walls were exposed, ticket windows and doors were relocated to the interior, and the original passenger bench was refurbished to be featured as a functional interior focal point in the lobby.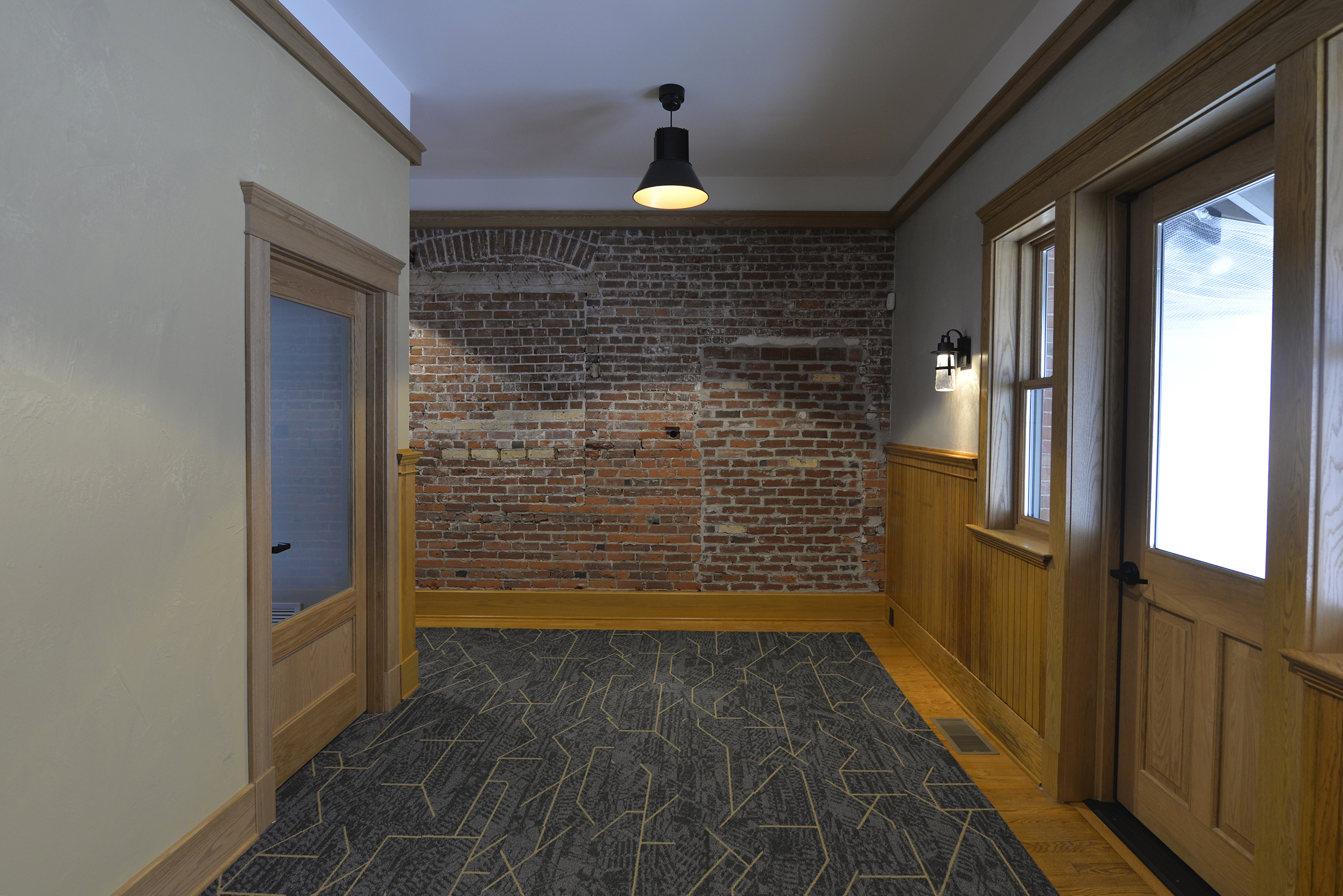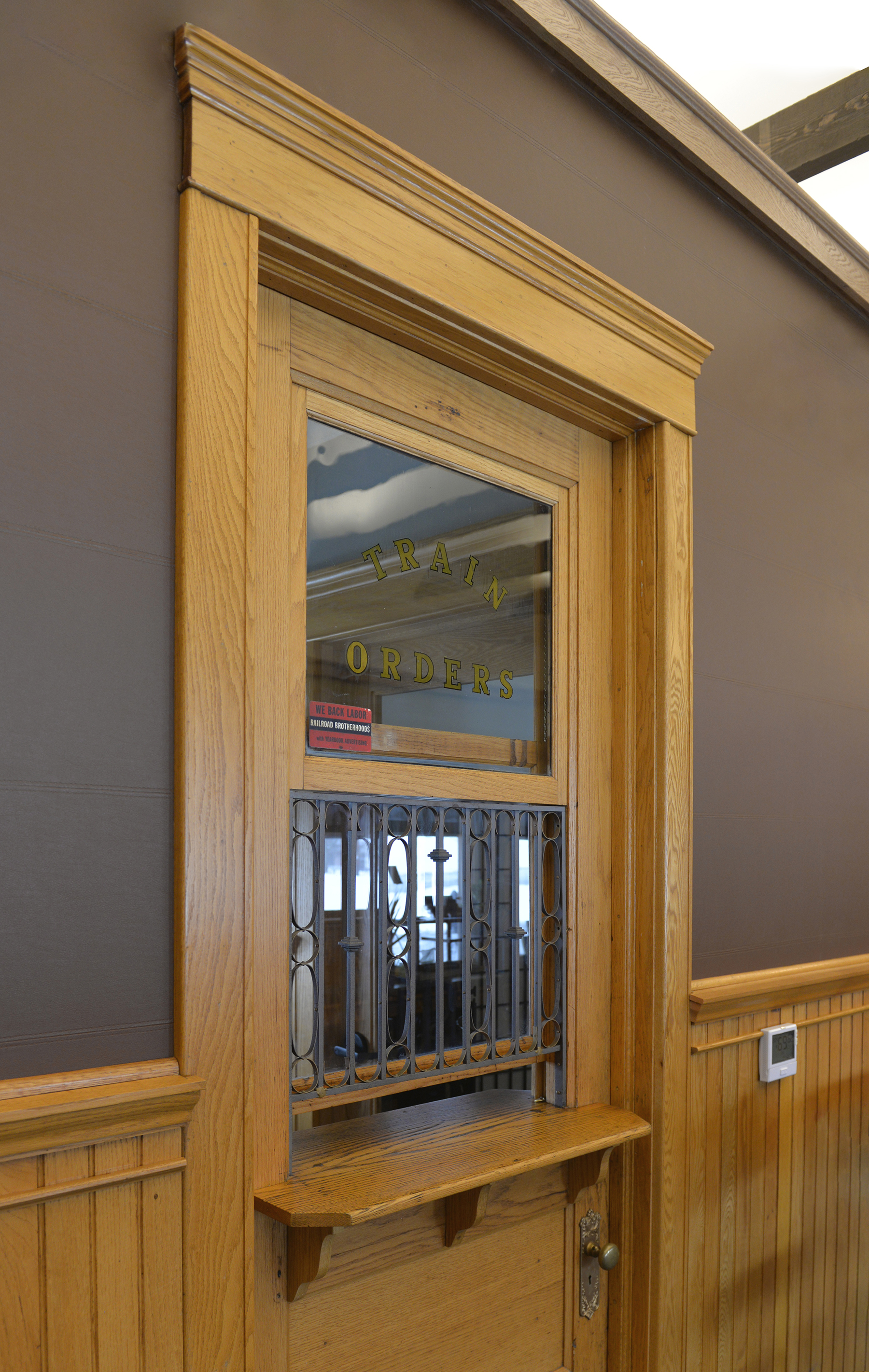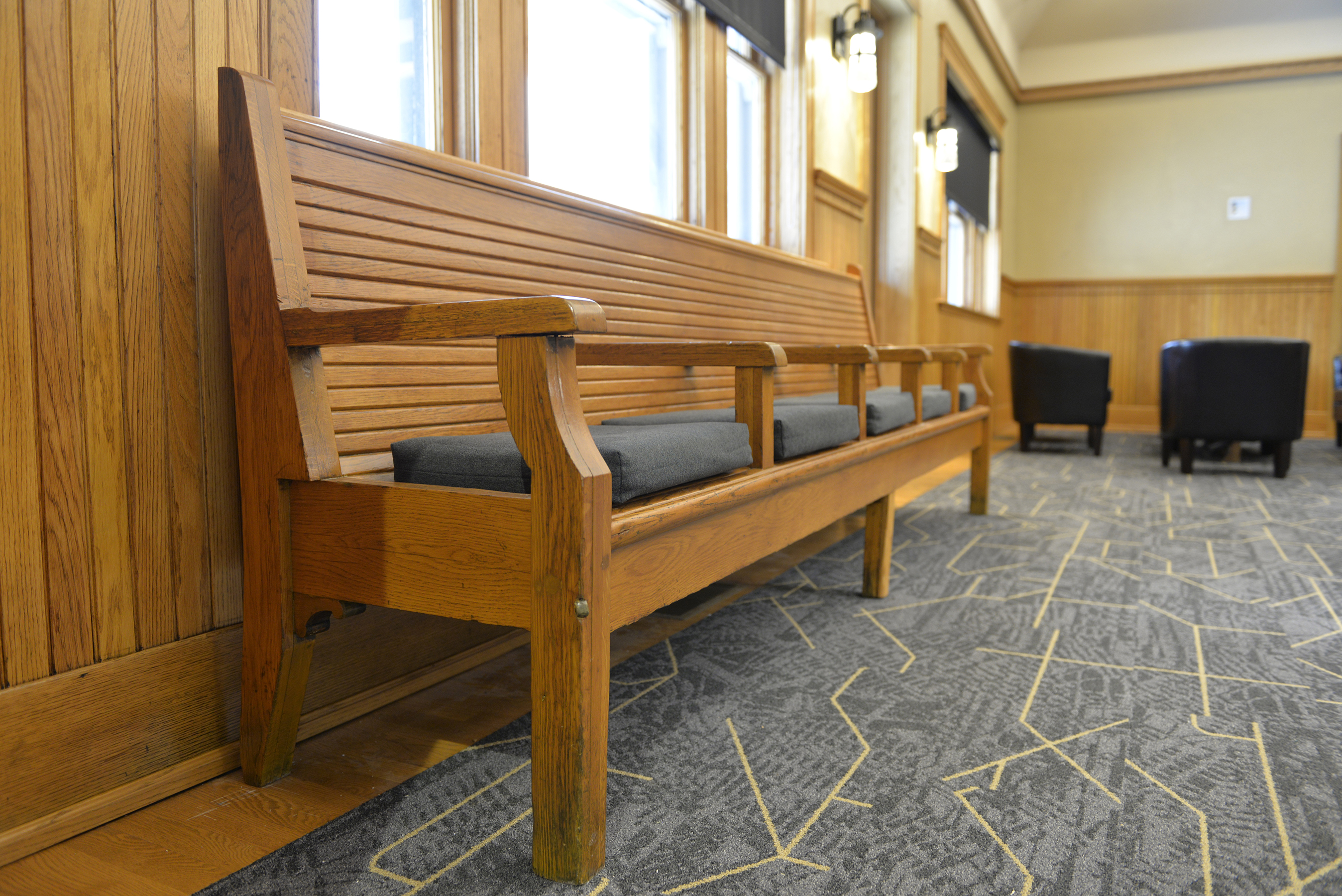 Putting the finishing touches on this space was a particularly rewarding aspect of the project and achieves an especially high touchpoint for Chamber members and staff. Antiques were salvaged out of old train stations, our favorite being a railroad crossing sign equipped with marbles to reflect light. Original artifacts from the Chicago North Western line were tracked down, including tumblers that are now showcased in the new bar area. Million Mile Oak, reclaimed wood from the floorboards of train cars retired after traveling a million miles, was discovered and used to craft the bar and an adjacent table to make many more memories for years to come.
The Depot has always been a proud symbol of Wausau's entrepreneurial roots in the lumber industry, and the Chamber is breathing new life into that legacy with the Depot as its new headquarters.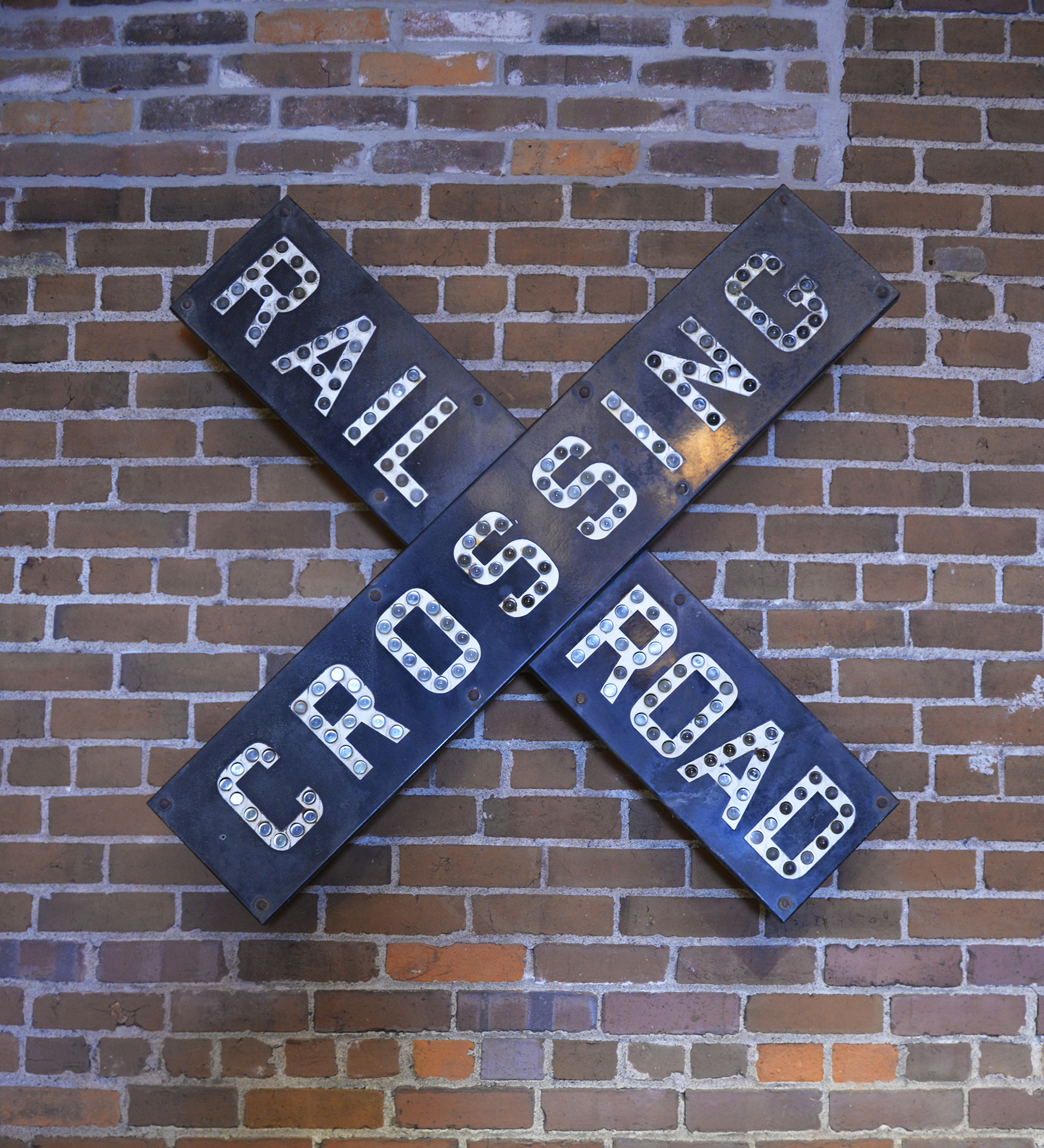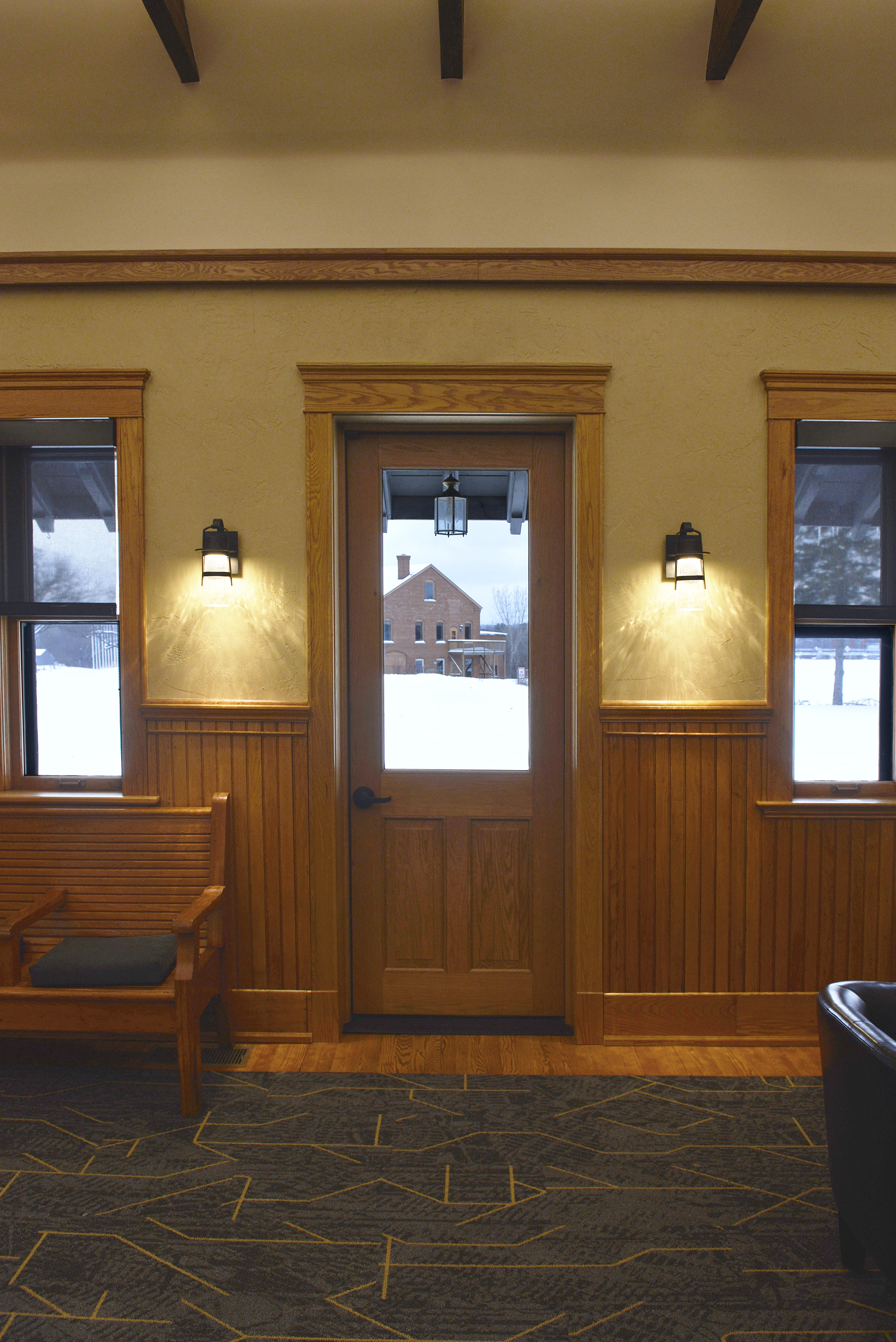 About Ghidorzi Design | Build | Develop
Ghidorzi is a fully integrated design build construction, real estate development, architecture and interior design firm based in Wausau, WI. The Ghidorzi design build construction approach gives owners a single source of accountability for bringing their project vision to life. The Ghidorzi Hotel Group proudly serves the business and leisure travel needs of greater Wausau with a team of exceptional hospitality professionals across three best in class properties, including the Hilton Garden Inn Wausau featuring our new restaurant Van Acre, Courtyard by Marriott® and Fairfield Inn & Suites by Marriott®