Seven hundred Ghidorzi Green and Clean volunteers gathered on Saturday morning for a cold, snowy start to Earth Day to clean up our community of litter and debris – 4.16 tons of it! Thanks to our dedicated volunteers who invested just two hours of their day to make a world of difference! The Wausau metro area, including Rib Mountain, Schofield, Rothschild and Weston, is divided among 35 cleanup sites for a community-wide impact.
A passion for a clean community prompted Chuck Ghidorzi to mobilize employees, company resources and business partners to create the Ghidorzi Green and Clean in 2010. The community has been rallying behind the cause and picking up litter for a clean start to spring ever since. Since the event's inception, we have removed a grand total of 37.62 tons of trash from the greater Wausau area.
The Ghidorzi Green and Clean encourages environmental stewardship among kids who are some of the strongest advocates. The event is a great family activity, offering kid friendly cleanup zones, specially designed t-shirts and kid-sized trash bags. Nearly 300 of our volunteers this year were children!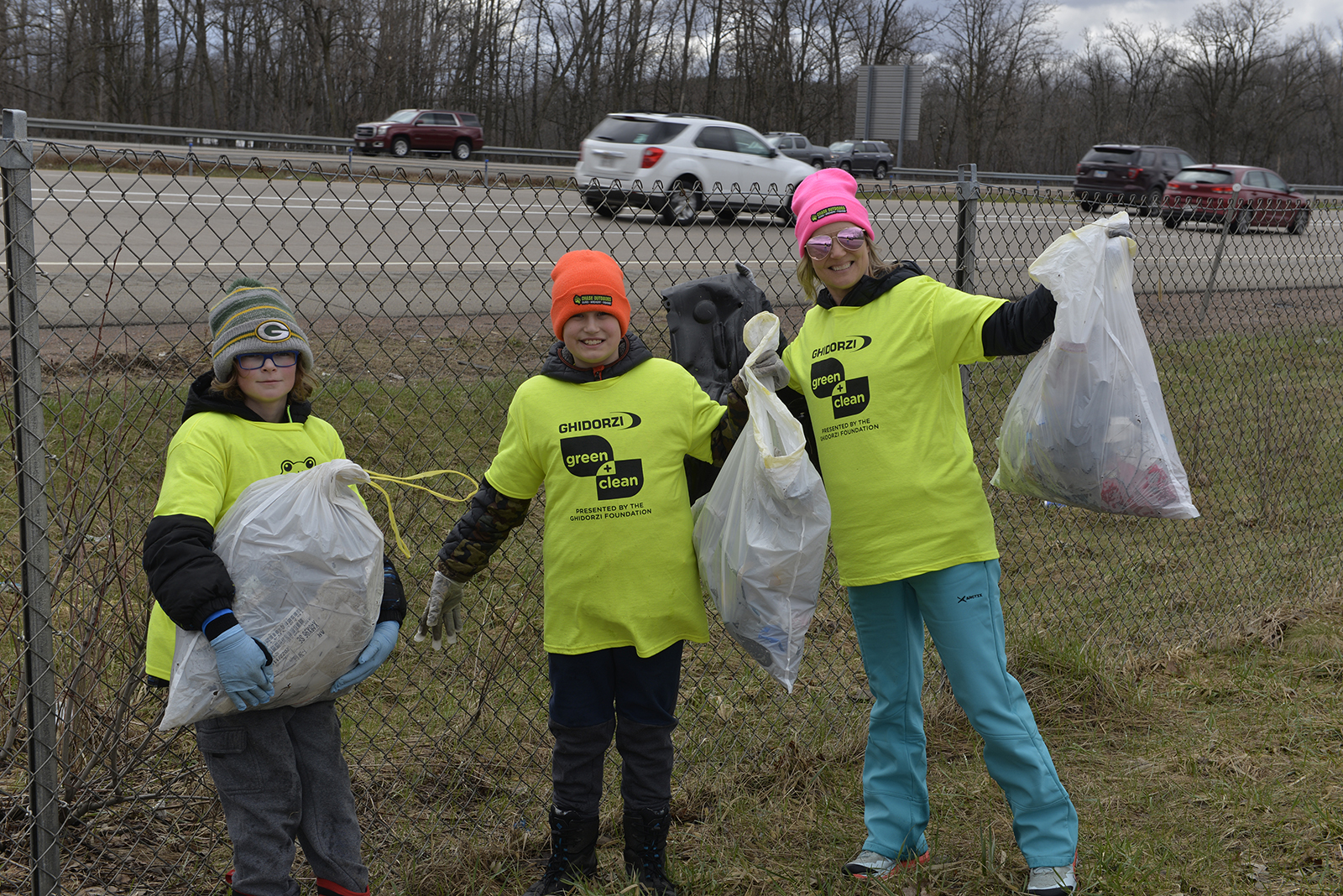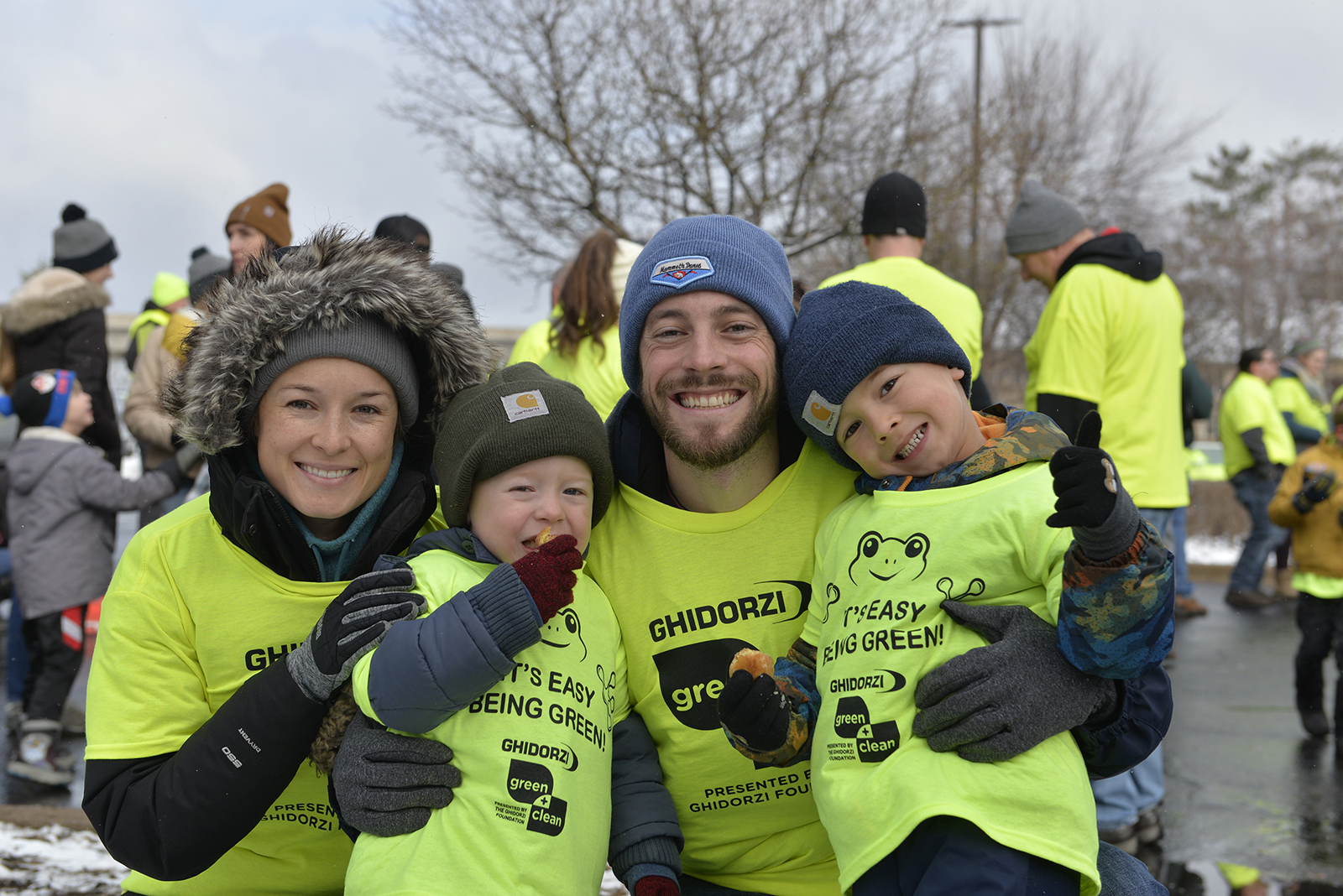 Special thanks to these friends of Ghidorzi Green and Clean who provided their valuable in-kind support, including:
REI Engineering, Inc. – Safety guidance, trucks, drivers and glove donation
Harter's Disposal – Donation of dumpsters
Marathon County Solid Waste Department – Trash processing
Fully Promoted – T-shirt printing partner
Super Lettering & Signs – Event banner
Sound World – Sound system
Wausau Police Department – Safety education at event kickoff
Wisco Creative – Website design and hosting
WSAW – Media sponsor
In addition, 29 Event Partners were instrumental in helping us recruit volunteers. Event Partners are businesses and organizations that mobilize their employees, members and constituents to participate in the Ghidorzi Green and Clean – free of charge.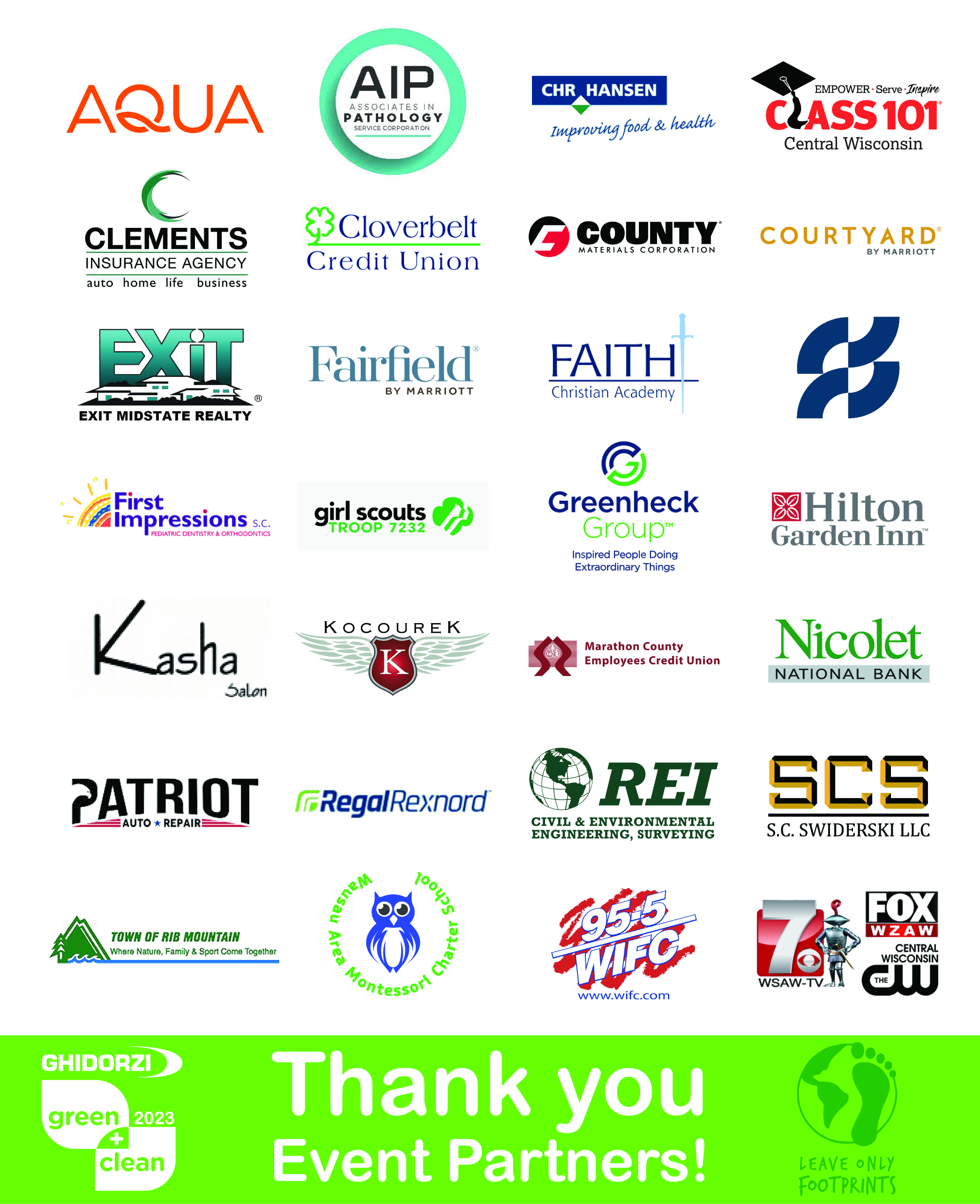 Save the date for next year – Saturday, April 27 2024!