Optimal patient care and comfort were top priorities when designing Inspired Dental Health Clinic, located at 2606 Stewart Avenue. This state-of-the-art clinic totaling 6,700 sq. ft. with 13 exam rooms opened last fall. Home to Dr. Vincent E. Bearjar, Dr. Tessa Laber, Dr. Jerdie Ale-Salvo and their dedicated team of professionals, Inspired Dental Health offers a range of general dentistry, including preventative, restorative, prosthetic, endodontics, cosmetic, oral surgery and pediatric services.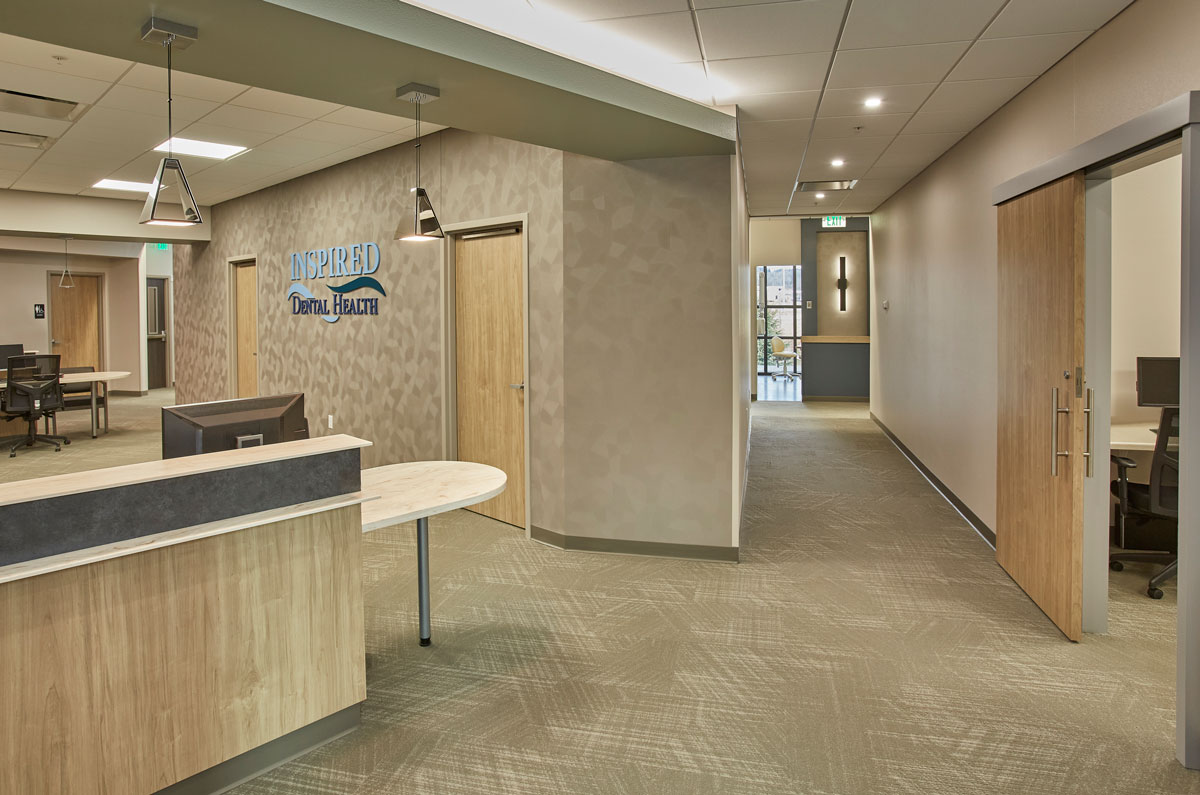 Designing a patient-centered dental experience started with entry into the clinic. The reception area features an open concept that utilizes floor coverings and ceiling detail to enhance the wayfinding and overall warmth of the space. Lighting and geometric interior finishes provide additional visual flow while reflecting the client brand. A beverage center is a welcoming touchpoint. The reception desk was designed to accommodate three workstations in an effort to provide a dedicated check-in experience per provider.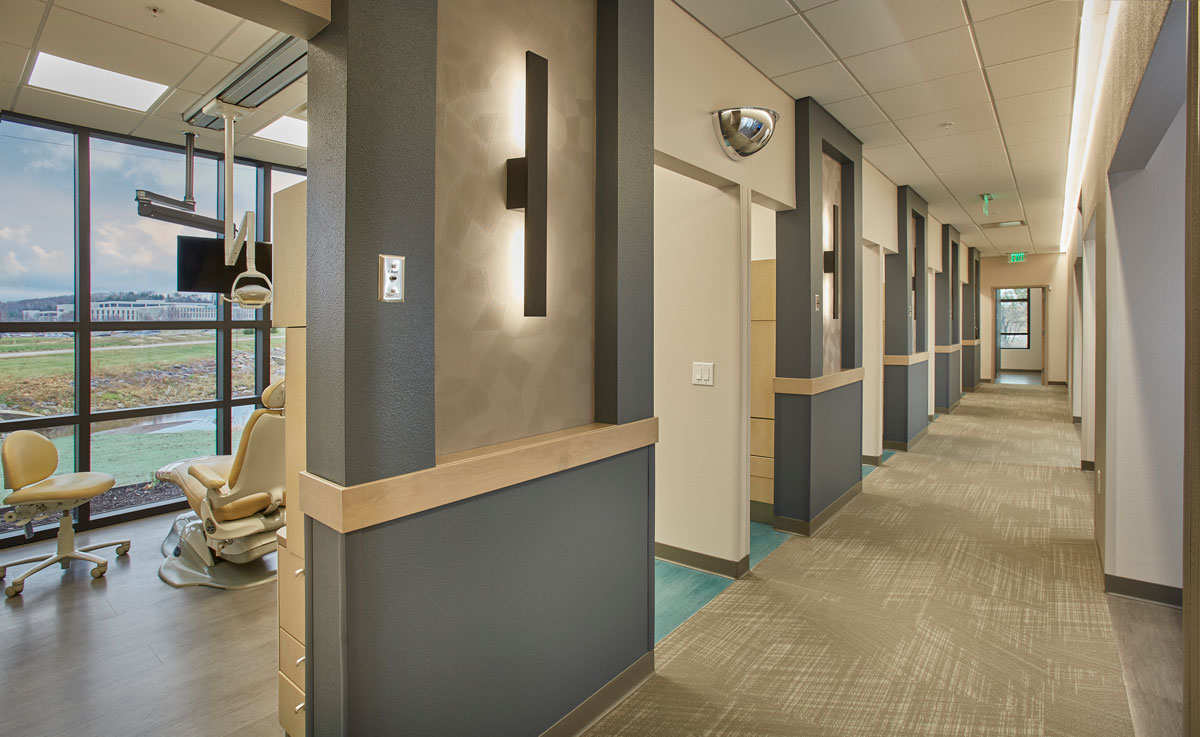 The clinic layout caters to efficient patient care. Each exam room was designed to accommodate the full range of technology administered by Inspired Dental Health, allowing most services to come directly to the patient. Custom casework enables optimal, at-reach organization of equipment and supplies. All exam rooms feature large, direct set windows for natural light and a connection to the outdoors. Electrochromatic "smart-glass" controls bright sunlight, filters unwanted heat transfer and provides privacy without the need for window coverings.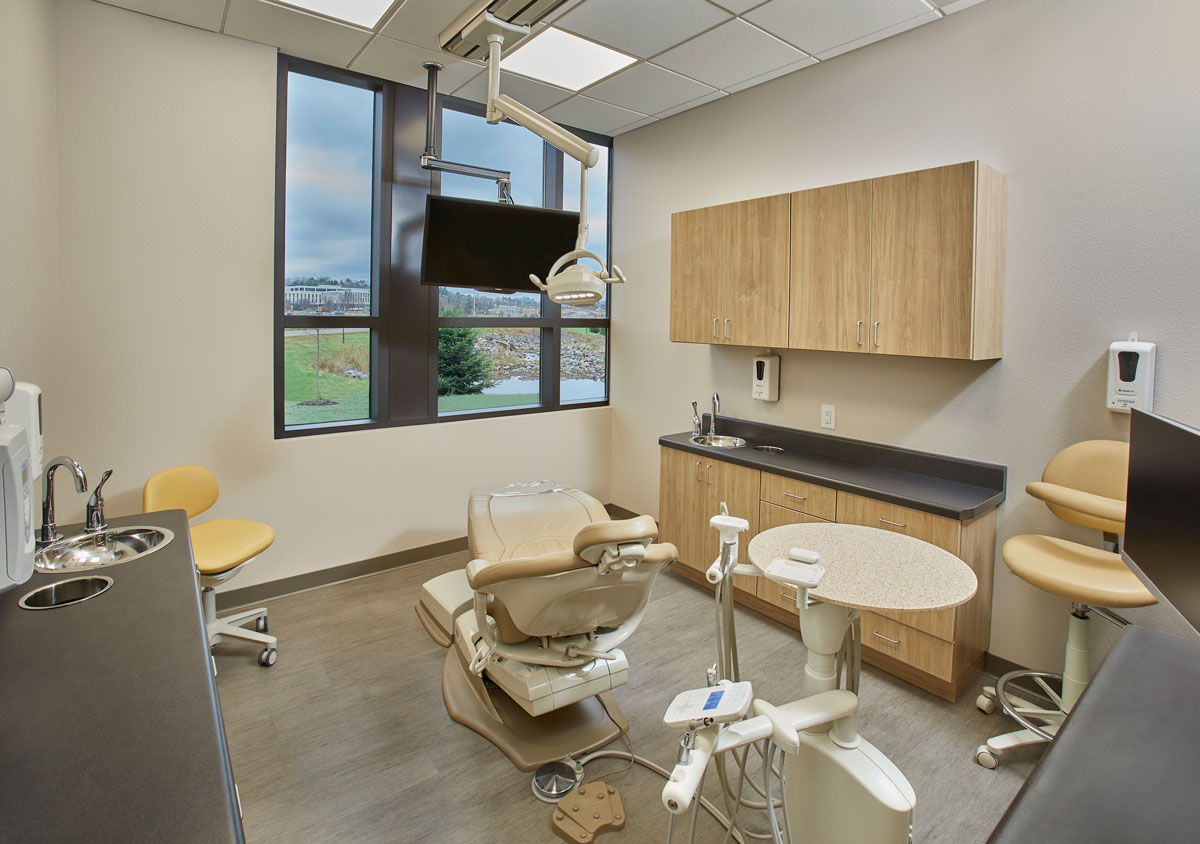 The Inspired Dental Health team benefits from the centralized design of their meeting, office, lab and break room space. Square footage was maximized to accommodate all of these areas and to position them for connectivity among staff and providers. The break room offers a refreshing environment with bold color, acoustical ceiling panels, ample kitchen amenities and adjacency to the staff's primary entrance.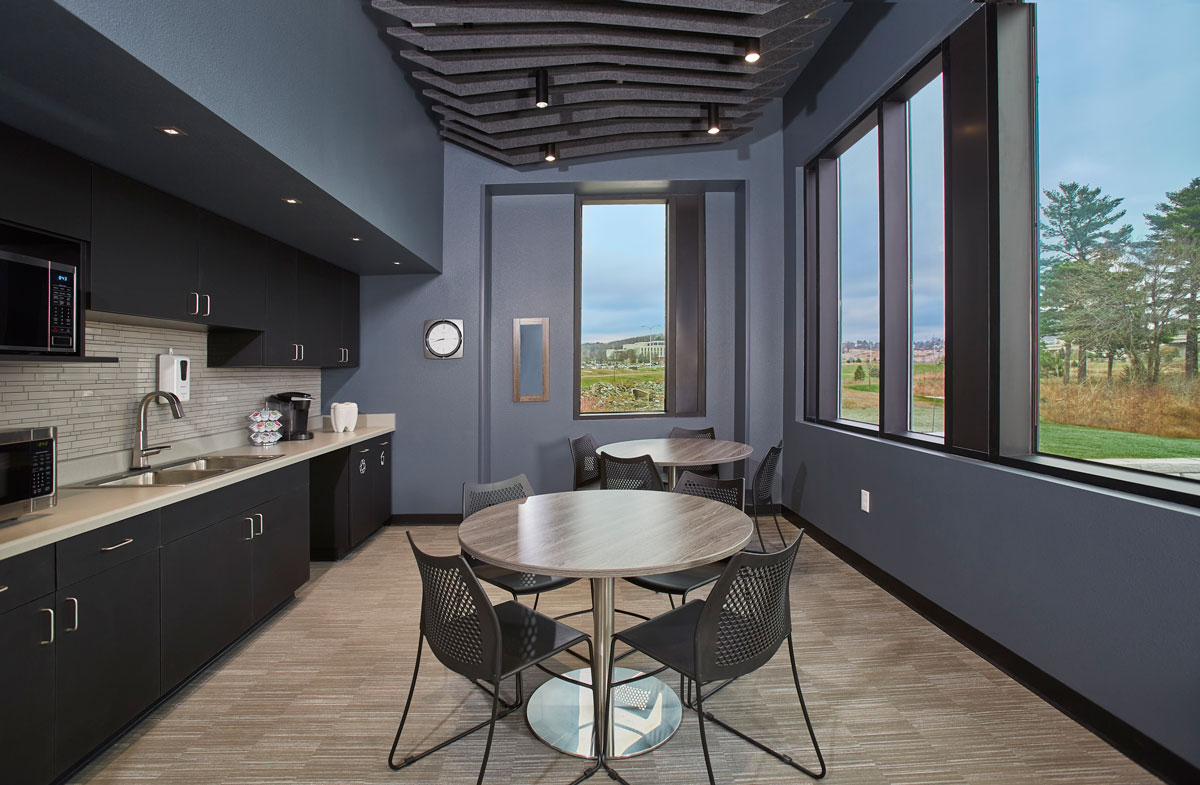 The premier location at 2606 Stewart Avenue is a benefit to patients whether traveling locally or from surrounding areas with its direct access from US-51/I-39 and State Highway 52. This project reflects the value and efficiency of the Ghidorzi design build construction model, serving as a single source of accountability as developer, architect, general contractor and interior designer.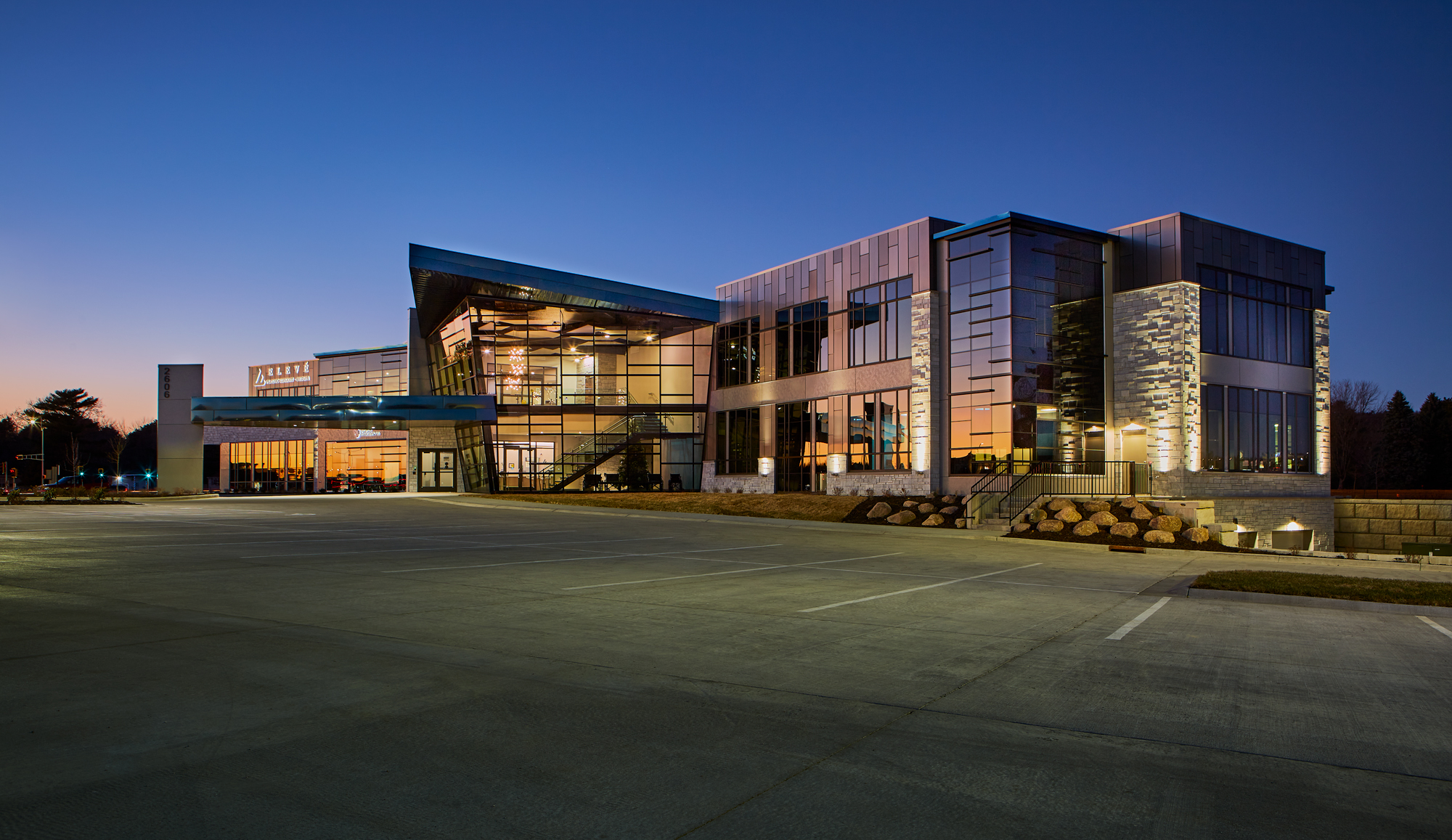 About Ghidorzi Design | Build | Develop
Ghidorzi is a fully integrated design build construction, real estate development, architecture and interior design firm based in Wausau, WI. The Ghidorzi design build construction approach gives owners a single source of accountability for bringing their project vision to life. The Ghidorzi Hotel Group proudly serves the business and leisure travel needs of greater Wausau with a team of exceptional hospitality professionals across four best in class properties, including the Hilton Garden Inn Wausau, Courtyard by Marriott®, Fairfield Inn & Suites by Marriott®, Westwood Conference Center and The Apartments at Corporate Cove.