Ghidorzi Green and Clean volunteers removed a whopping 3.81 tons of trash from the greater Wausau landscape on Saturday, April 24, filling nearly three dumpsters and bringing the all-time total to 29.15 tons! Thank you to all 835 volunteers, comprised of dedicated families, first time Green and Cleaners and 35 fantastic business partners, who joined our movement for a litter free Wausau to achieve this massive community impact. In a year unlike any other, this turnout was monumental, exceeding the registration numbers from all but one year in the past.
Retooling the event to keep the community healthy while not foregoing the opportunity to band together and make a positive environmental impact was successful due to each dedicated volunteer. An impressive 99% of registered volunteers visited the Ghidorzi office last week to collect their supply kits. This highly engaged crew donned their safety green t-shirts and reported directly to their cleanup sites on a damp and cloudy Saturday morning to spend just two hours clearing the landscape of litter and debris. The weather held, and now this major community effort is clearly on display to all traveling around Wausau!
Save the date for Ghidorzi Green and Clean 2022 on Saturday, April 23, 2022! Until then, our event photo album truly captures the spirit of the Ghidorzi Green and Clean and community pride. View the album by clicking here.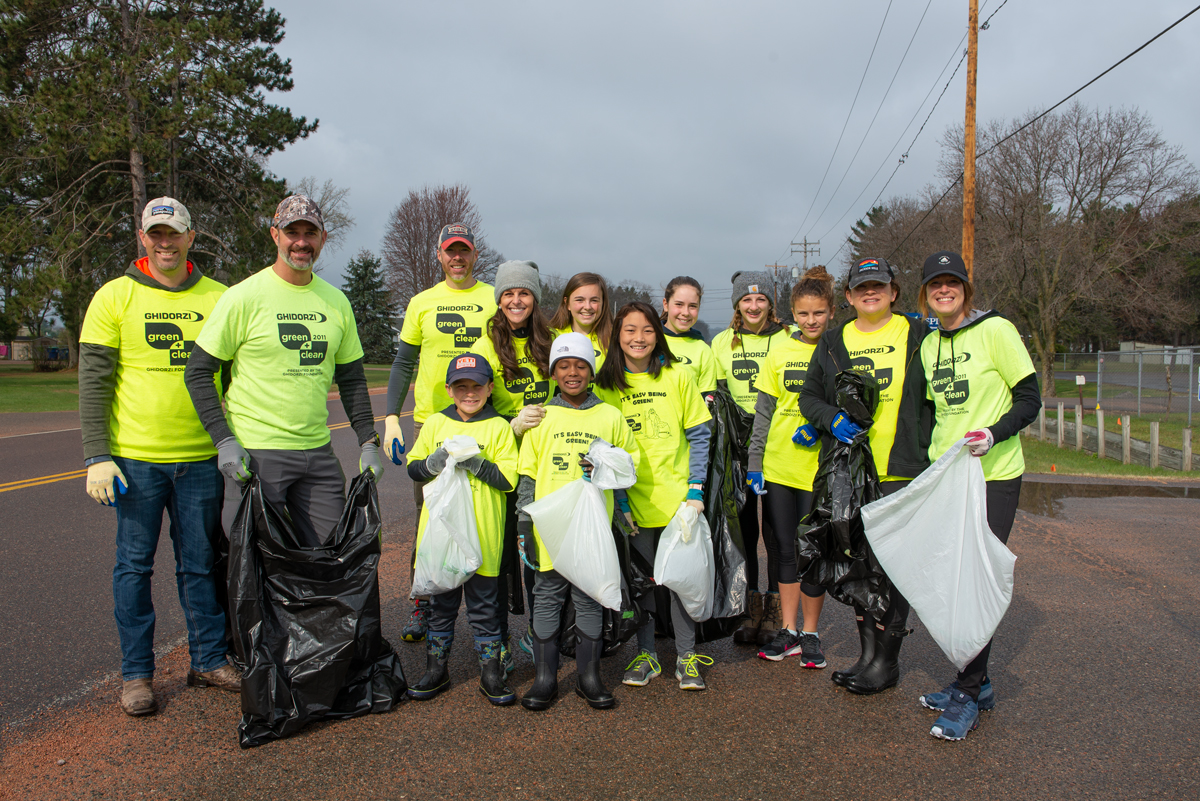 Special thanks to these Ghidorzi Green & Clean 2021 partners for lending their valuable in-kind support:
REI Engineering, Inc. – Safety guidance, trucks, drivers and glove donation
Waste Management – Donation of dumpsters
Marathon County Solid Waste Department – Trash processing
Super Lettering & Signs – Event banner
WSAW – TV coverage, our exclusive media event partner
City of Wausau – Wausau Works for You publication
Fully Promoted Wausau – Event T-shirt printing
Wisco Creative – Website hosting
WIFC – Radio broadcast and public service announcement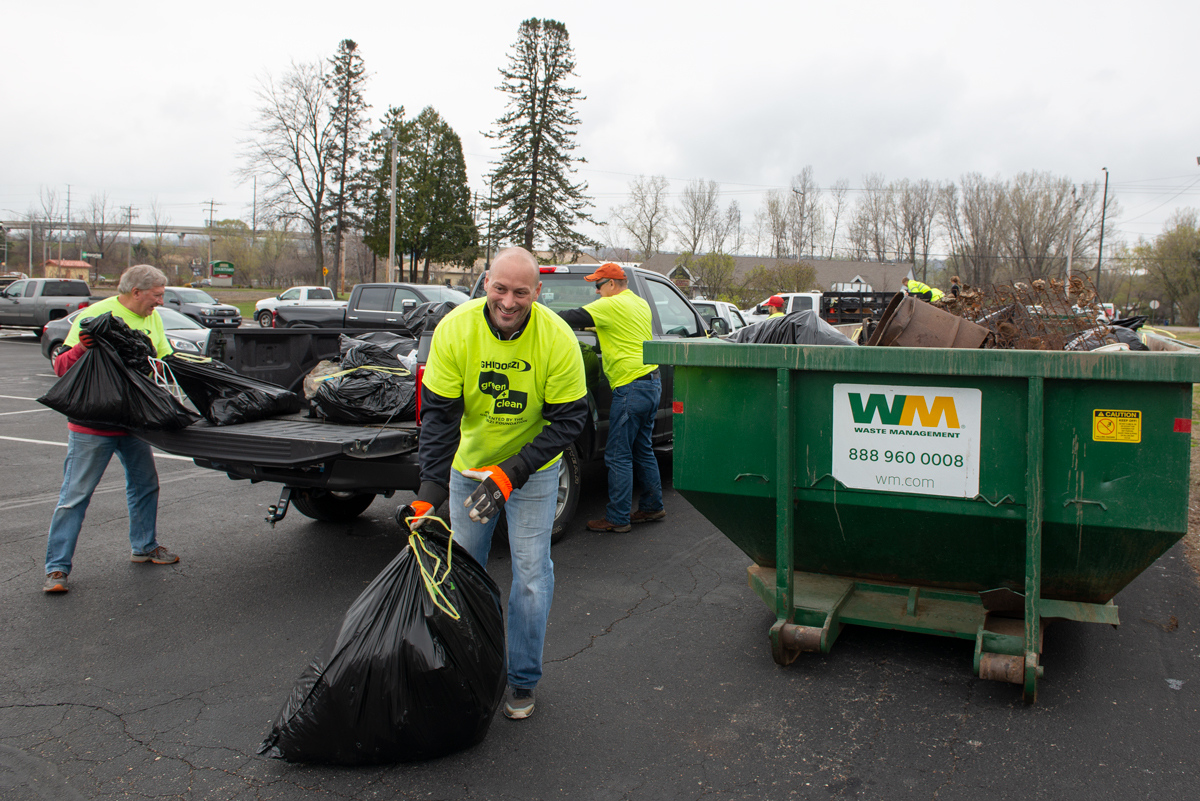 About Ghidorzi Green and Clean
Founded in 2010, the Ghidorzi Green and Clean idea began with Chuck Ghidorzi's passion for a clean community and confidence that others would pitch in if given the opportunity. Ghidorzi Companies mobilizes and equips hundreds of volunteers around Earth Day to spend just two hours on a Saturday morning to clear Greater Wausau's beautiful landscape of litter and debris.