Two key members of the Ghidorzi design build team spent time in Chicago last week attending NeoCon, the event of the year for the commercial interior design industry, among tens of thousands of their peers from around the world. Interior designers, Jenna and Karalyn were in their element meeting with reps, discovering the latest trends and prospecting ideas for current and future projects.
In the sea of inspiring showrooms and exhibits, interesting trends emerged for our duo. They noted a softening of the hard edges and dark, heavy tones that have been so dominant in commercial interior spaces. Gentle curves and organic forms were everywhere from furniture to floor coverings, reflecting a departure from rigid geometries.
Lighter tones and muted colors were also prevalent. Furniture and millwork are boasting blond stains, while the overall color palette for tapestries, paint and material finishes is distinctly softer. Shades of honey yellow, rose pink, sage green, pale blue and terracotta are the new neutrals. The softer tones stop short of being pastel but rather take on a dustier hue.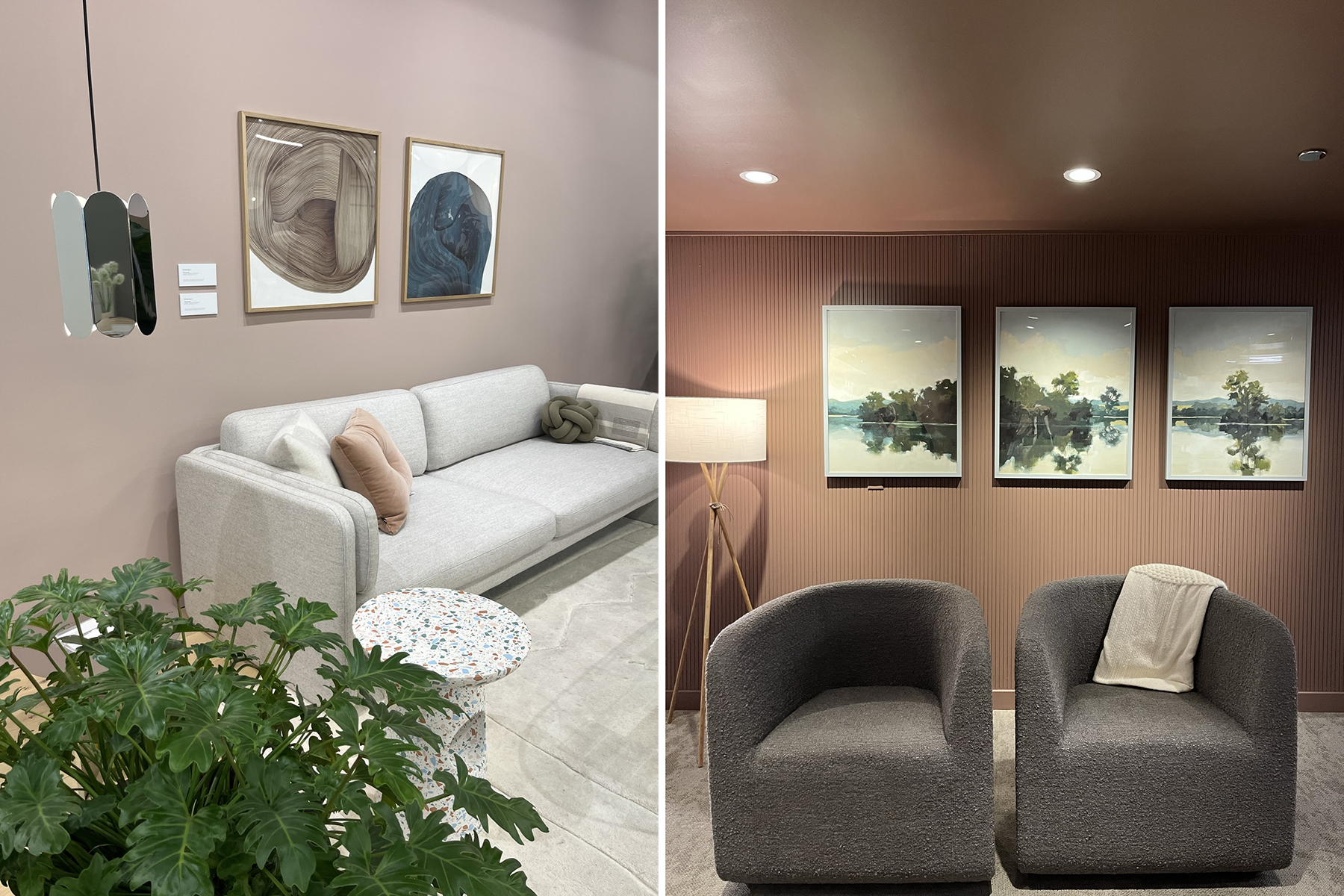 Bridging the gap between the comforts of home and workplace productivity is another clear focus.
This was evident in an emphasis on functionality and heightened ergonomics, but in a highly aesthetic and design driven way. For example, furniture pieces look the part for a well appointed home, while being equipped for comfort, collaboration and versatility to be reconfigured on demand. Art has been elevated, and live plants add an additional element of hominess to the next frontier of workspaces.
Finally, greater care than ever is being taken to cultivate a sense of community, creativity and wellbeing to reinvigorate an employee's connection to the workplace. Decompression zones, mother's rooms and zen areas for working independently or collaboratively are the new normal.
Jenna and Karalyn were highly inspired by their time at NeoCon and are already putting their newfound inspiration into action for Ghidorzi clients.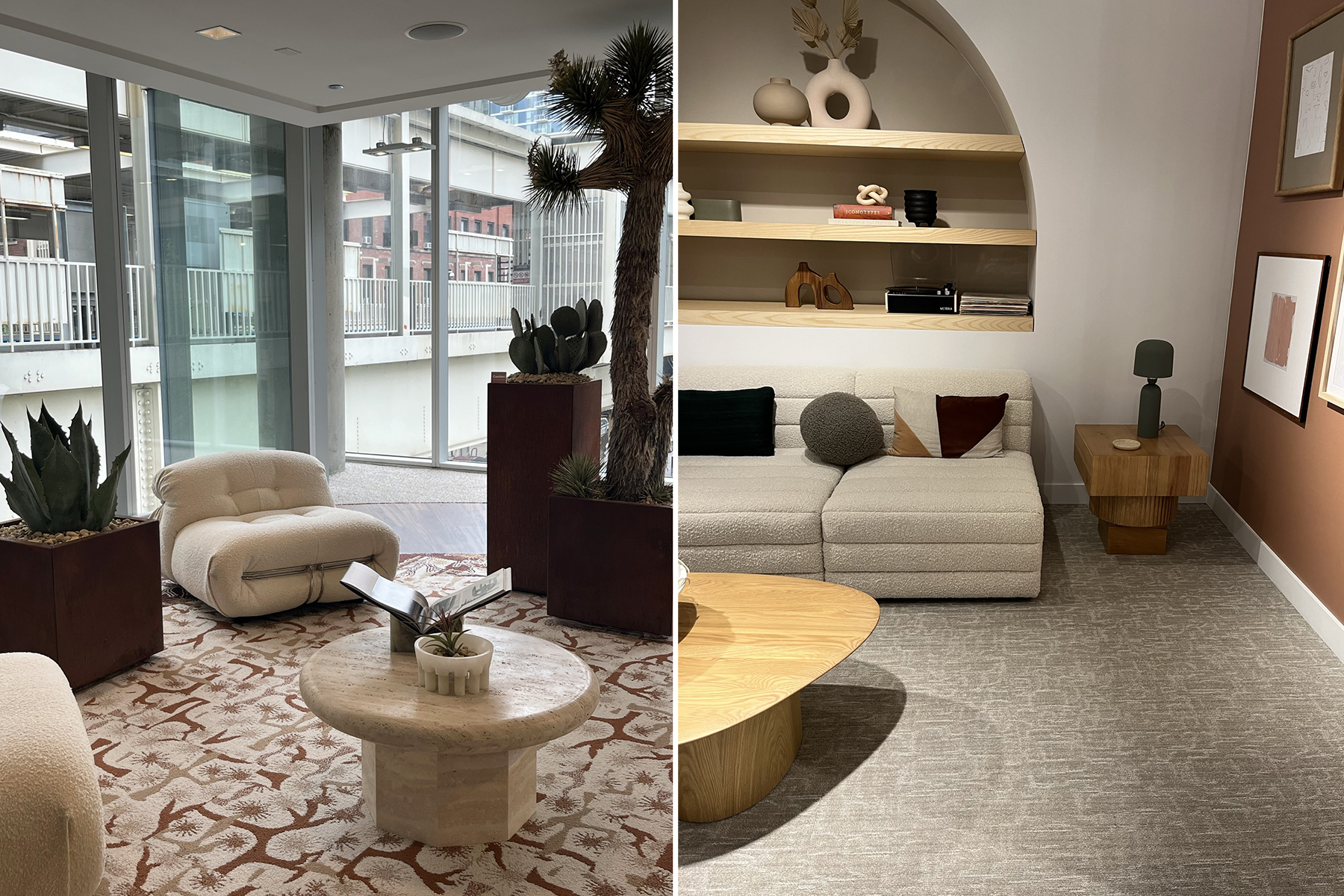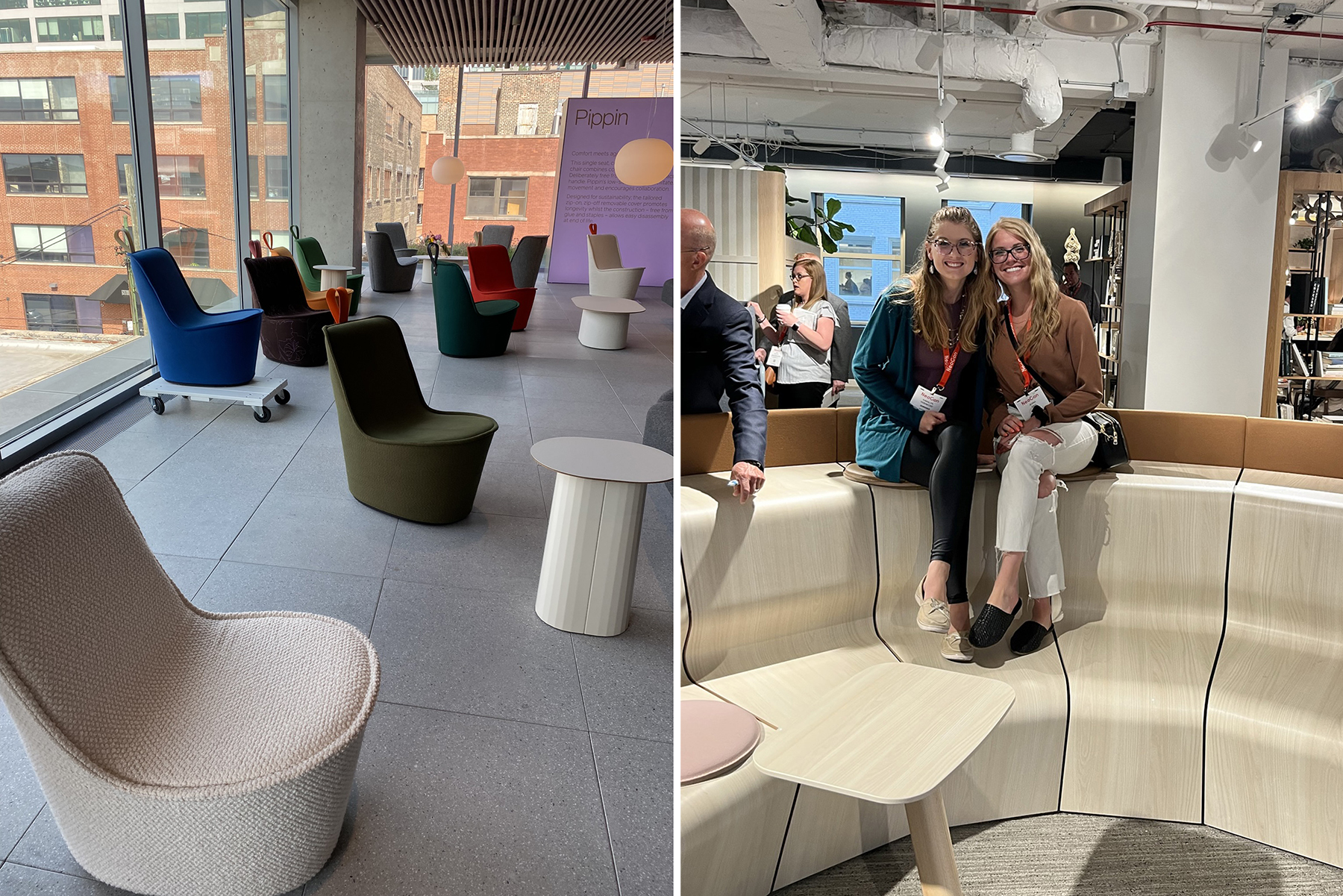 About Ghidorzi Design | Build | Develop
Ghidorzi is a fully integrated design build construction, real estate development, architecture and interior design firm based in Wausau, WI. The Ghidorzi design build construction approach gives owners a single source of accountability for bringing their project vision to life. The Ghidorzi Hotel Group proudly serves the business and leisure travel needs of greater Wausau with a team of exceptional hospitality professionals across three best in class properties, including the Hilton Garden Inn Wausau featuring our spirited restaurant Van Acre, Courtyard by Marriott® and Fairfield Inn & Suites by Marriott®