Ghidorzi Hotel Group is excited to welcome the Never Forgotten Honor Flight back to the Hilton Garden Inn Wausau after a two and a half year pause in flying, starting with Mission #39 on May 2 and Mission #40 on Monday. The hotel provides veterans, chaperones and event organizers with a complimentary home base and restful sleep for the trip of a lifetime, a unique amenity within the national Honor Flight Network made up of 129 hub cities in 44 states. We are thankful to serve alongside many local businesses, families and individuals who willingly give their time and resources in honor of those who served.
The goal is simple, to fly veterans in our 13-county hub who served during World War II, the Korean War and Vietnam eras to Washington, D.C. to visit the memorials built in their honor. The impact is profound, changing lives and underscoring the important legacy of our veteran heroes. Leading into the flight on Monday, Never Forgotten Honor Flight had flown 3,671 veterans from our Northern Wisconsin region, including 76 sets of brothers, 11 husband-wife duos and 51 women veterans as follows: 1,045 WWII, 1,210 Korean and 1,406 Vietnam era, in addition to 2,216 guardians who accompany and assist vets on the trip.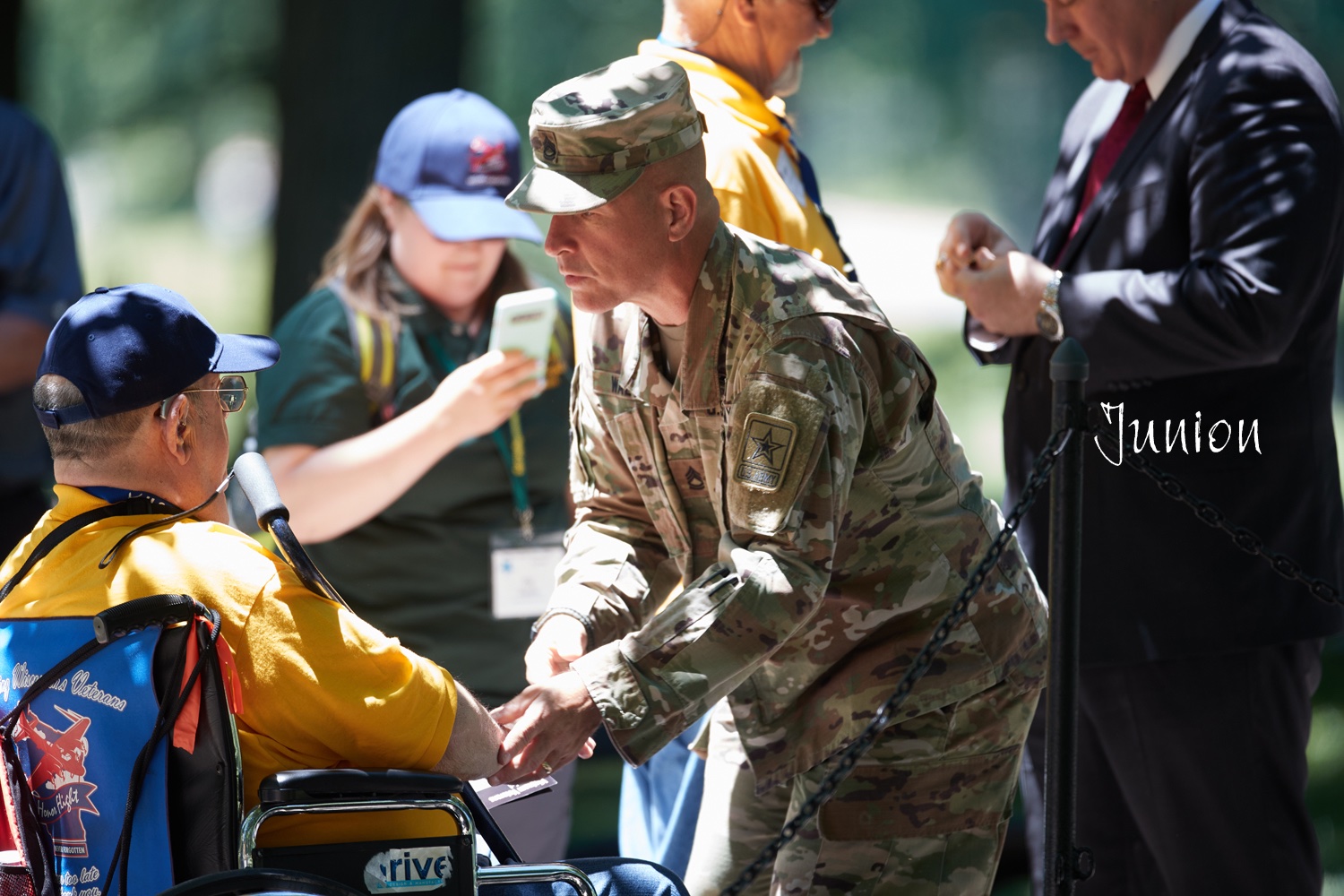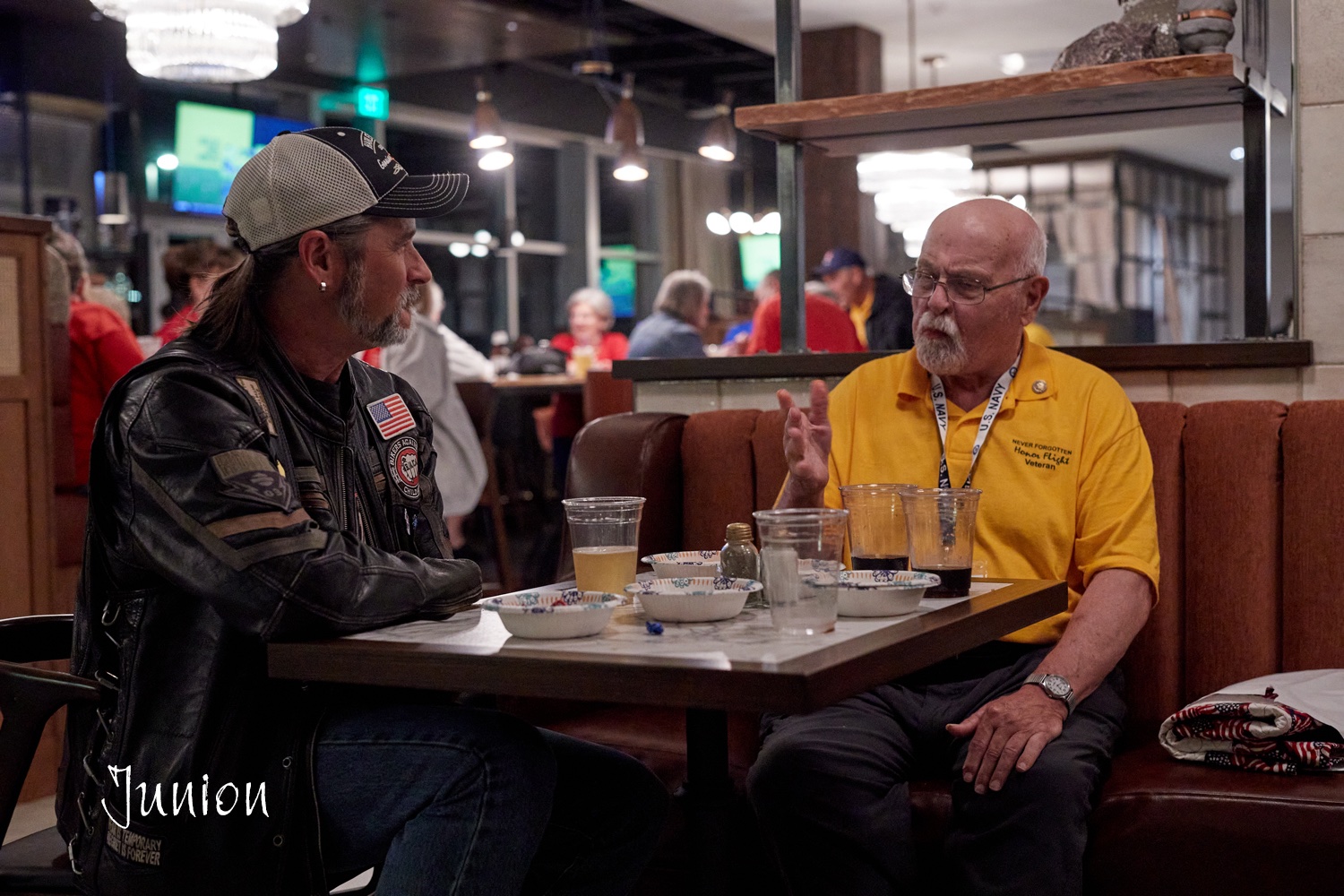 Mission #40 was especially meaningful for our organization in that our very own Dan Teeters made the trip, serving in the Navy from 1972-1976. Dan joined Ghidorzi Companies immediately following his service and is Maintenance Supervisor for our property management division. Thank you to Dan and all Mission #40 vets for serving our country.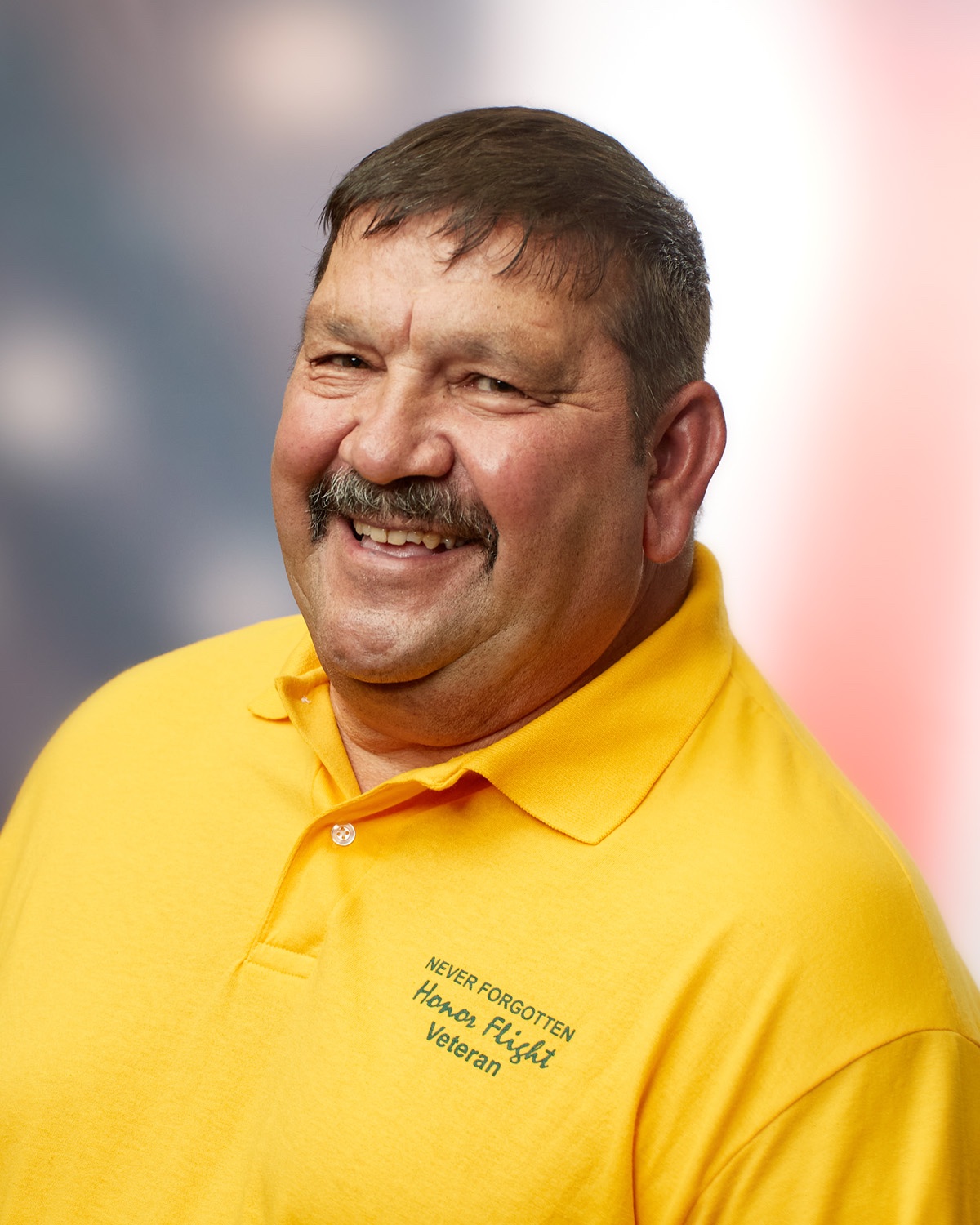 Ghidorzi Hotel Group has been blessed to support the Never Forgotten Honor Flight from the very start in 2009, beginning at the Howard Johnson Inn & Conference Center that once stood where the Hilton Garden Inn stands today. Our Fairfield by Marriott served as an interim oasis for the organization during construction of the new hotel. Our team has learned firsthand that every vet has a story to tell. It is our humbling honor to offer our hospitality during Never Forgotten Honor Flight missions. See you for Mission #41 on September 5!