Ghidorzi Hotel Group is proud to announce that Marriott International has named the Courtyard Wausau Hotel of the Year for 2021! Marriott recognizes the best of the best annually from among the brand's outstanding properties across all 1,041 Courtyard hotels nationwide. To be nominated, the hotel must be in the Top 3% of the brand globally in the Guest Satisfaction Survey and Intent to Recommend. The Courtyard has made this elite short list four times in recent years and is thrilled to finally earn the ultimate achievement of Hotel of the Year.
Marriott announced the award via live stream this week as the Courtyard team gathered in the lobby to watch. Once the speaker made reference to the General Manager's relatability as a leader and Bistro Manager's famous banana bread, our team knew we won. As noted in our nomination, General Manager Dan Burg has a true heart for hospitality that sets the tone at our hotel. Bistro Manager Lauretta Quimby bakes new life into ripe bananas to the delight of every guest lucky enough to receive a loaf hand-labeled with their name. Dan and Lauretta are just two of the important team members who make the Courtyard Wausau go round for our guests.
"It takes a special crew to achieve the Hotel of the Year award from Marriott with a 24 year-old property. Each member of the Courtyard Wausau team is a winner and has their own special way of impacting guests. We are truly thankful for each and every member of this team, to our loyal guests and to Marriott for giving us such a strong platform for success in the Courtyard brand," said Chris Ghidorzi, President of Ghidorzi Hotel Group.
The Courtyard Wausau is also #1 worldwide in Food and Beverage Satisfaction and one of six top performers globally in Staff Service.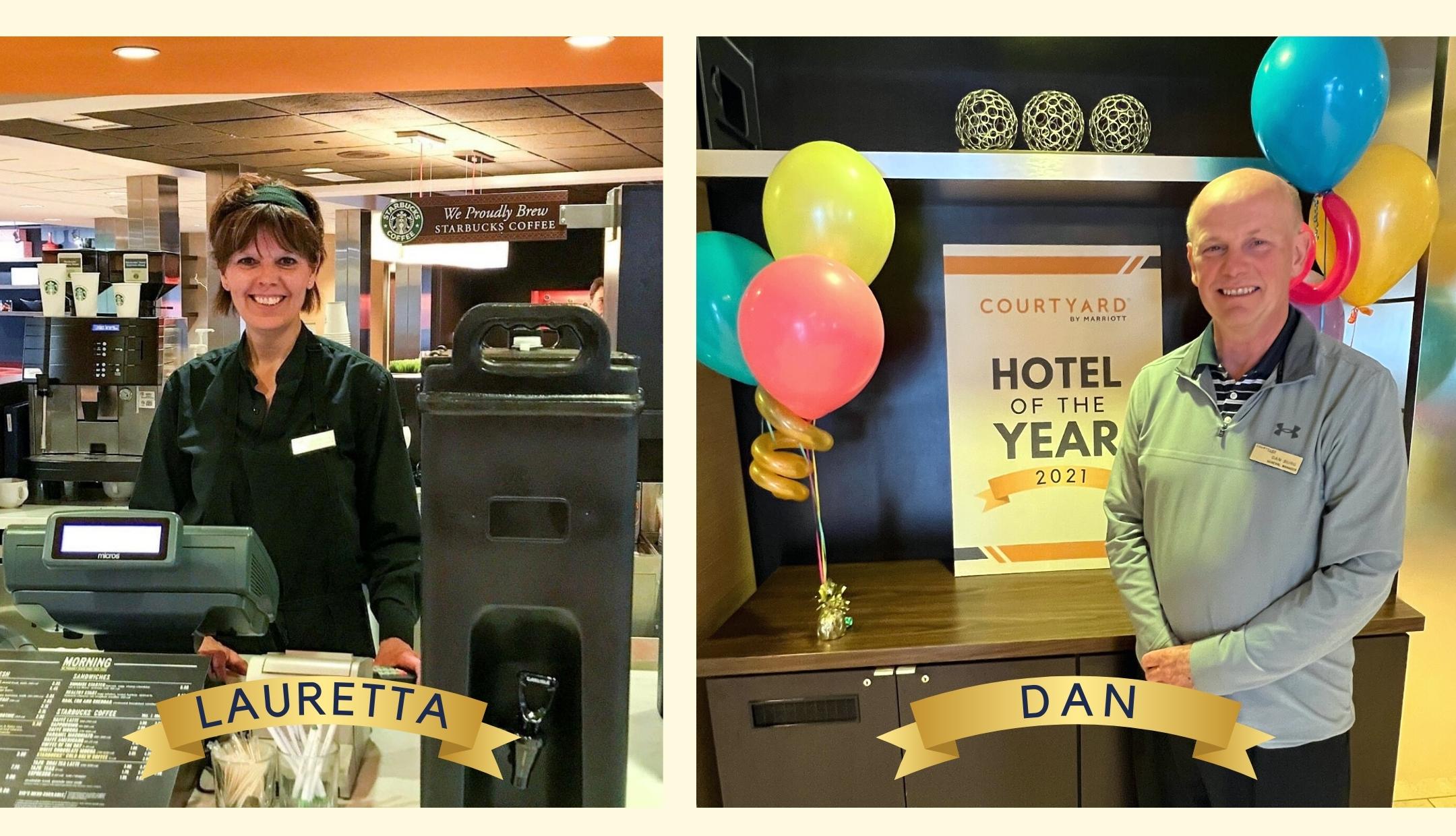 About Ghidorzi Hotel Group, a Division of Ghidorzi Design | Build | Develop
Ghidorzi is a fully integrated design build construction, real estate development, architecture and interior design firm with projects in Wausau and throughout Wisconsin. The Ghidorzi design build construction approach gives owners a single source of accountability for bringing their project vision to life. The Ghidorzi Hotel Group proudly serves the business, corporate and leisure travel needs of greater Wausau with a team of exceptional hospitality professionals across the best in class properties of the Hilton Garden Inn Wausau featuring our new restaurant Van Acre, Courtyard by Marriott® of Wausau and Fairfield Inn & Suites by Marriott® of Wausau.