The Connexus signature branch in Rib Mountain is complete, achieving a captivating modern Northwoods aesthetic and unparalleled banking environment for member-owners. Collaborating closely with the Connexus team, Ghidorzi took the project from development through completion with our cohesive design build develop model.
The building aesthetic is inspired by the tranquility and serenity of the region, seamlessly blending modern design elements with rustic textures and tones to complement the backdrop of Rib Mountain State Park and Granite Peak Ski Area. An especially striking feature of the new signature branch is the atrium with 24-foot ceilings and a flood of natural light provided by the clerestory. This prominent and functional architectural detail brings the outside in to the heart of the building through its surrounding upper windows.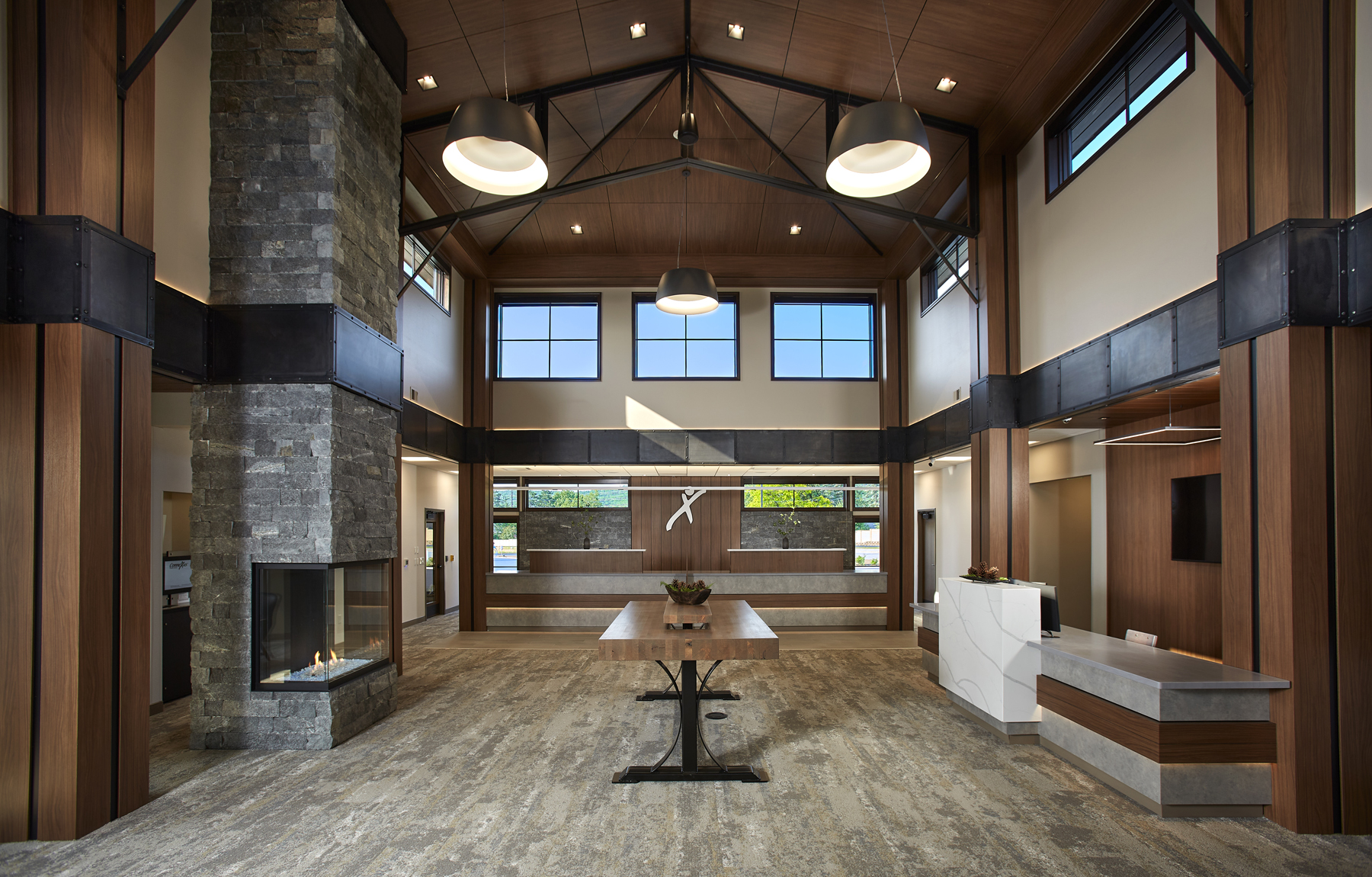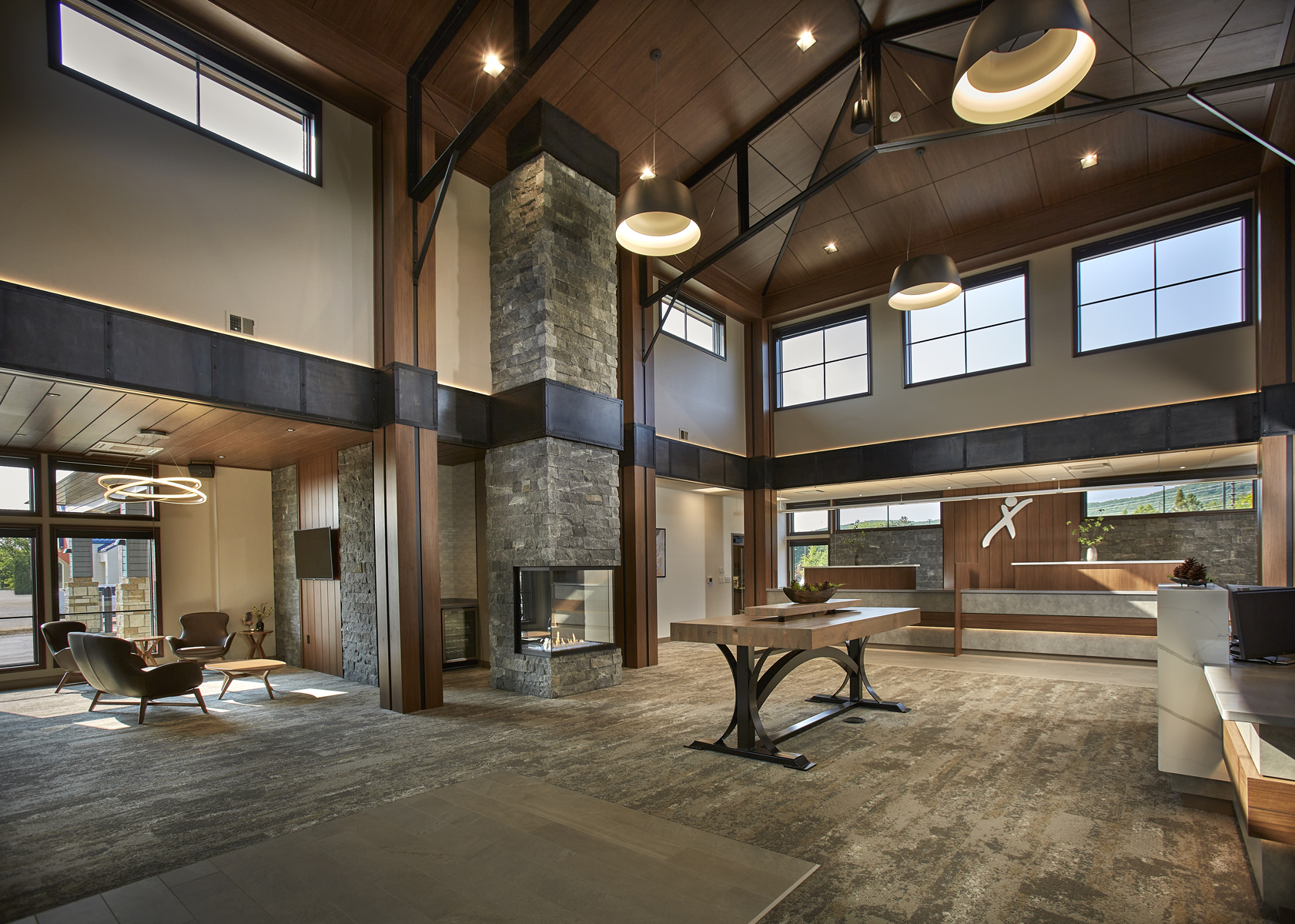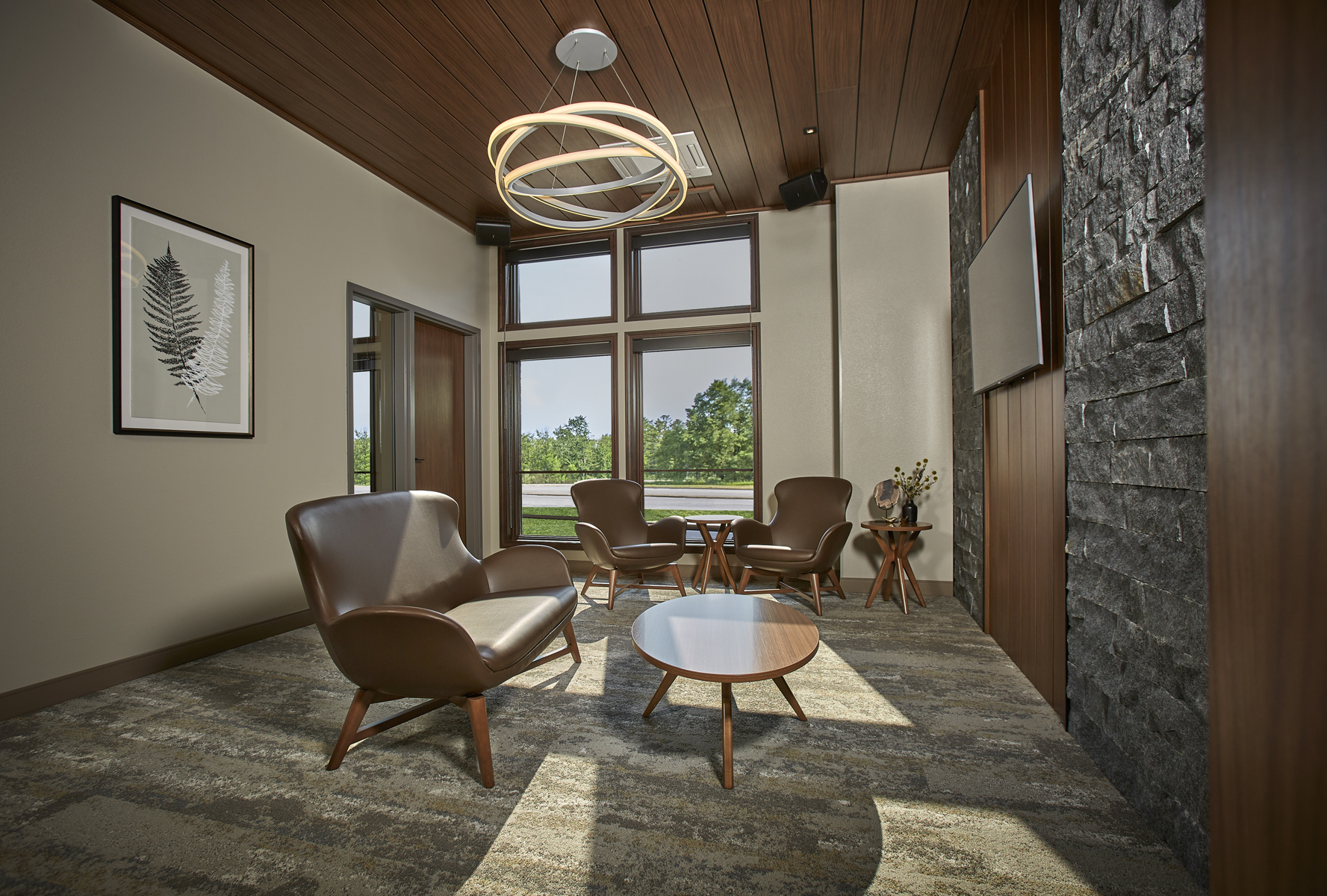 The member-owner experience was top of mind in designing the open layout of the lobby. Well-defined service areas include a comprehensive Solutions Center, cozy fireside lounge and beverage center in addition to the teller line and associate offices.
The Connexus team was also an important priority in the branch design. All offices, including the board the room, feature floor to ceiling windows. A bright and airy break room offers ample prep space and many comfortable seating options. Outside the breakroom is an outdoor seating area and pergola with refreshing views of Rib Mountain. Finally, the branch is equipped with stylish restrooms and a private, well-appointed mother's room.
With a commitment to innovation, community engagement, and exceptional customer service, Connexus Credit Union brings all of this to life in this new signature branch.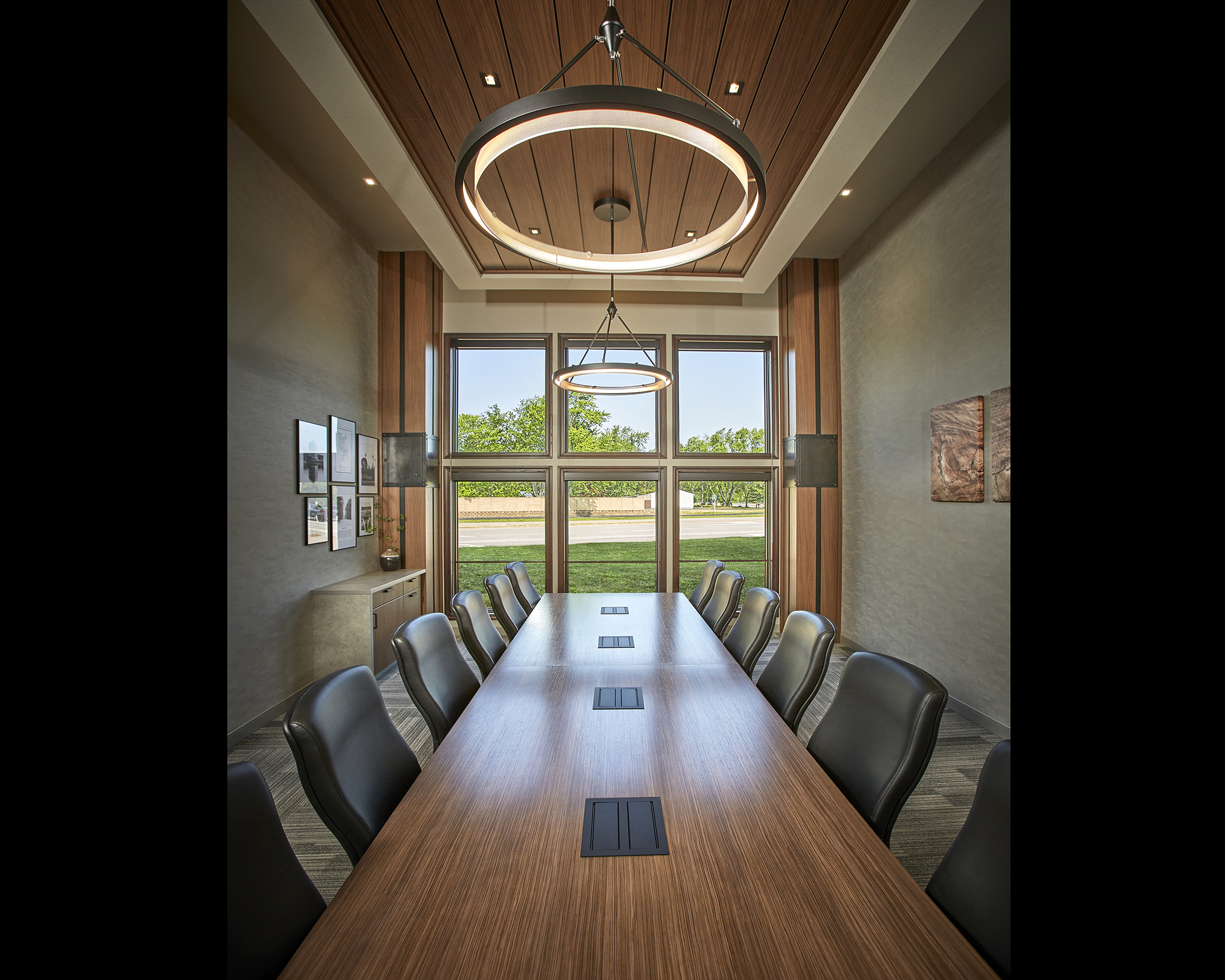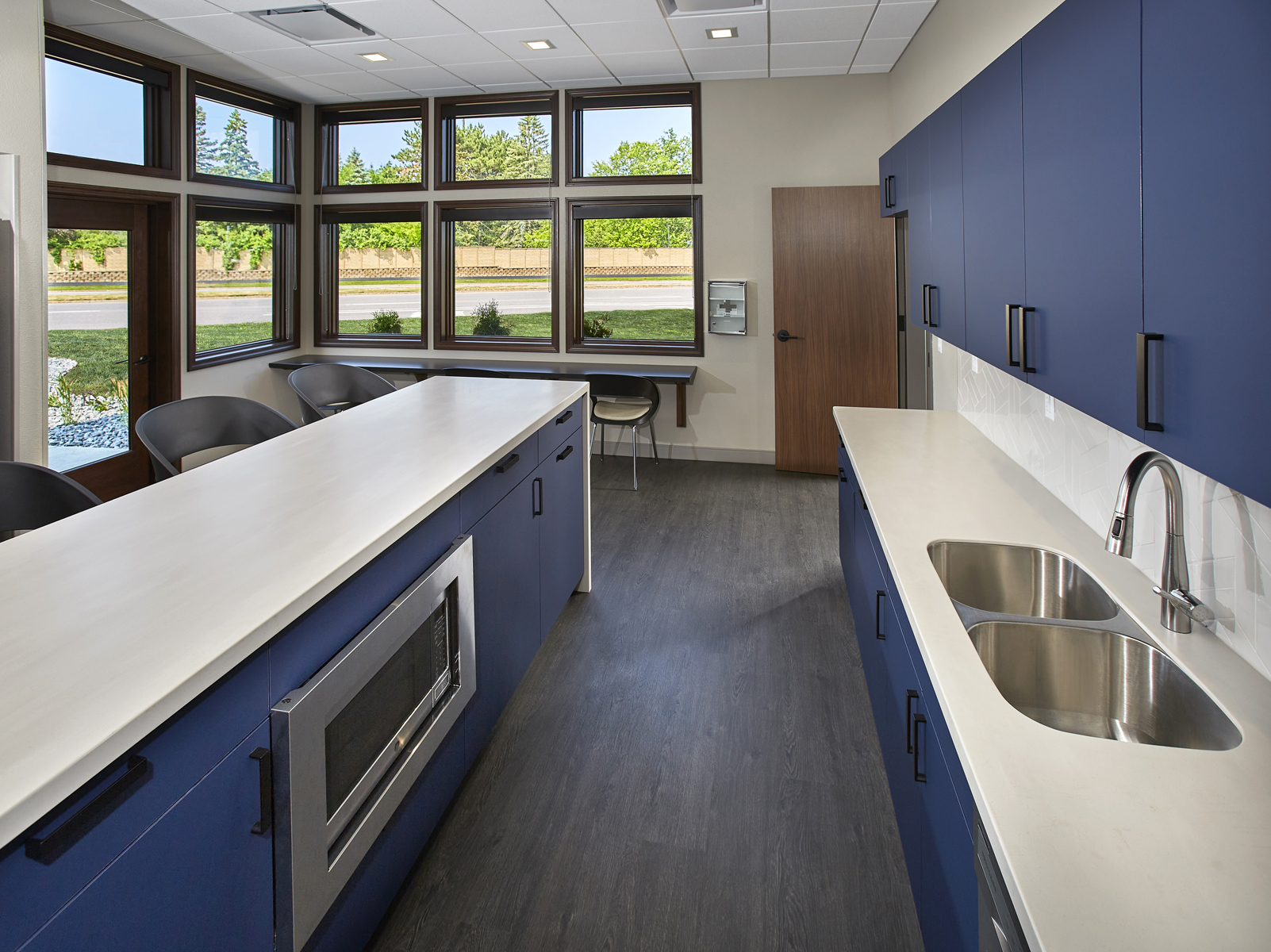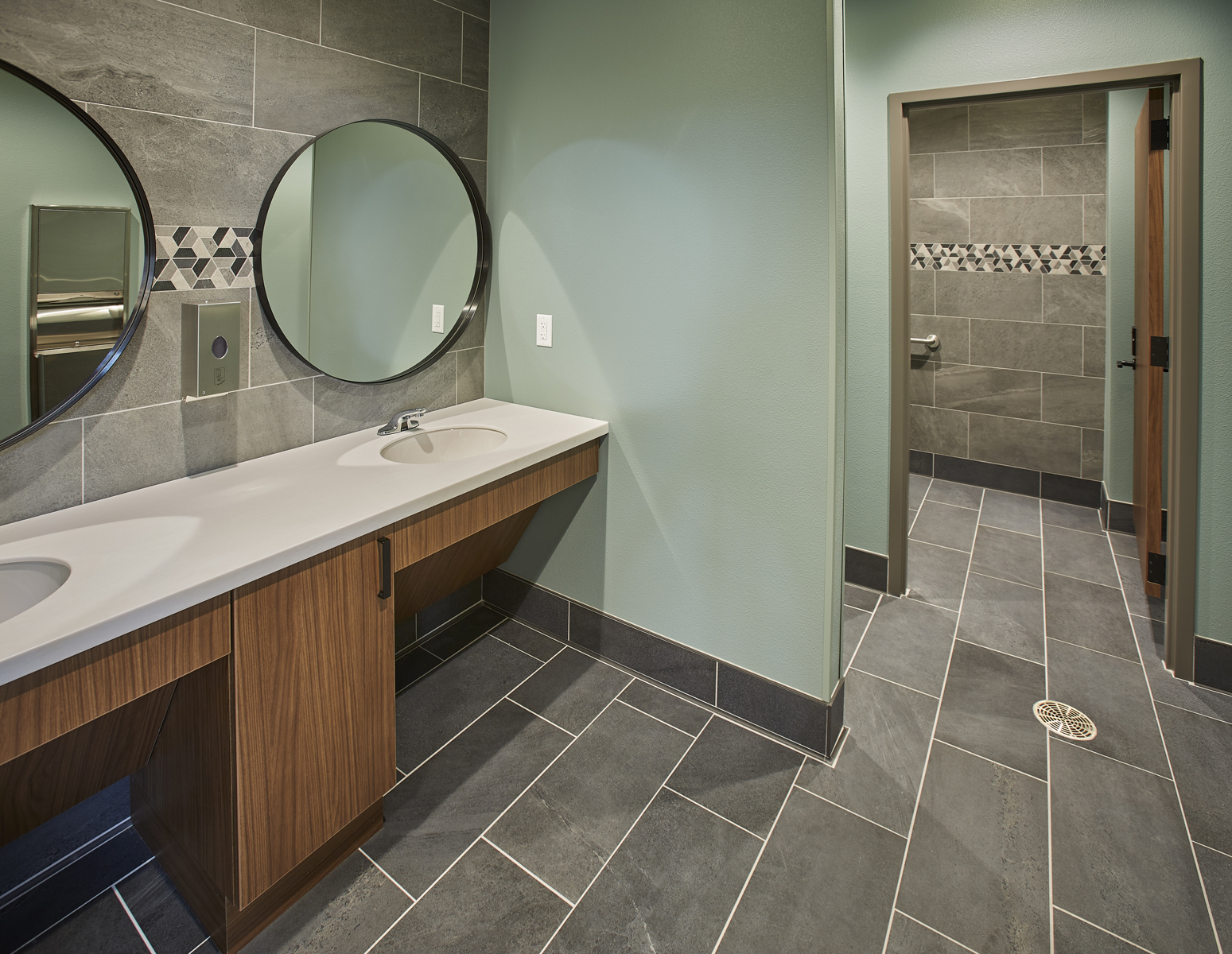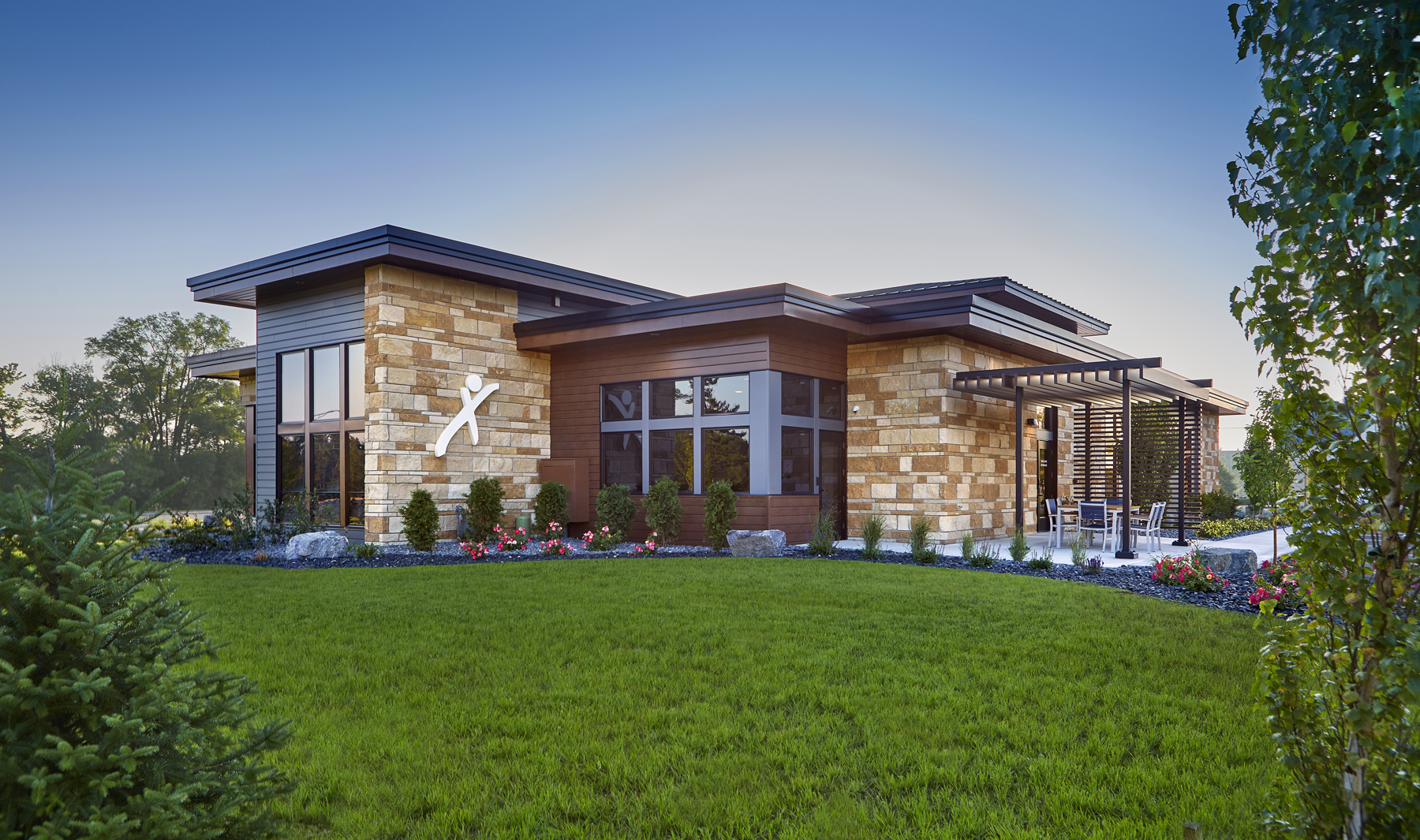 About Ghidorzi Design | Build | Develop
Ghidorzi is a fully integrated design build construction, real estate development, architecture and interior design firm based in Wausau, WI. The Ghidorzi design build construction approach gives owners a single source of accountability for bringing their project vision to life. The Ghidorzi Hotel Group proudly serves the business and leisure travel needs of greater Wausau with a team of exceptional hospitality professionals across three best in class properties, including the Hilton Garden Inn Wausau featuring our spirited restaurant Van Acre, Courtyard by Marriott® and Fairfield Inn & Suites by Marriott®.