Long before the striking medical office building at 2606 Stewart Avenue emerged, the Surgical Associates, S.C., and Elevé Medspa teams were collaborating with Ghidorzi to design an elevated patient experience throughout their new facility. As a second location of Surgical Associates, this facility serves as primary clinic for their breast and general surgery teams as well as the new state-of-the-art Elevé Medspa, bringing a variety of pre and post procedure care in surgical and aesthetic fields to Wausau and the surrounding region. A complete list of services and providers can be found here.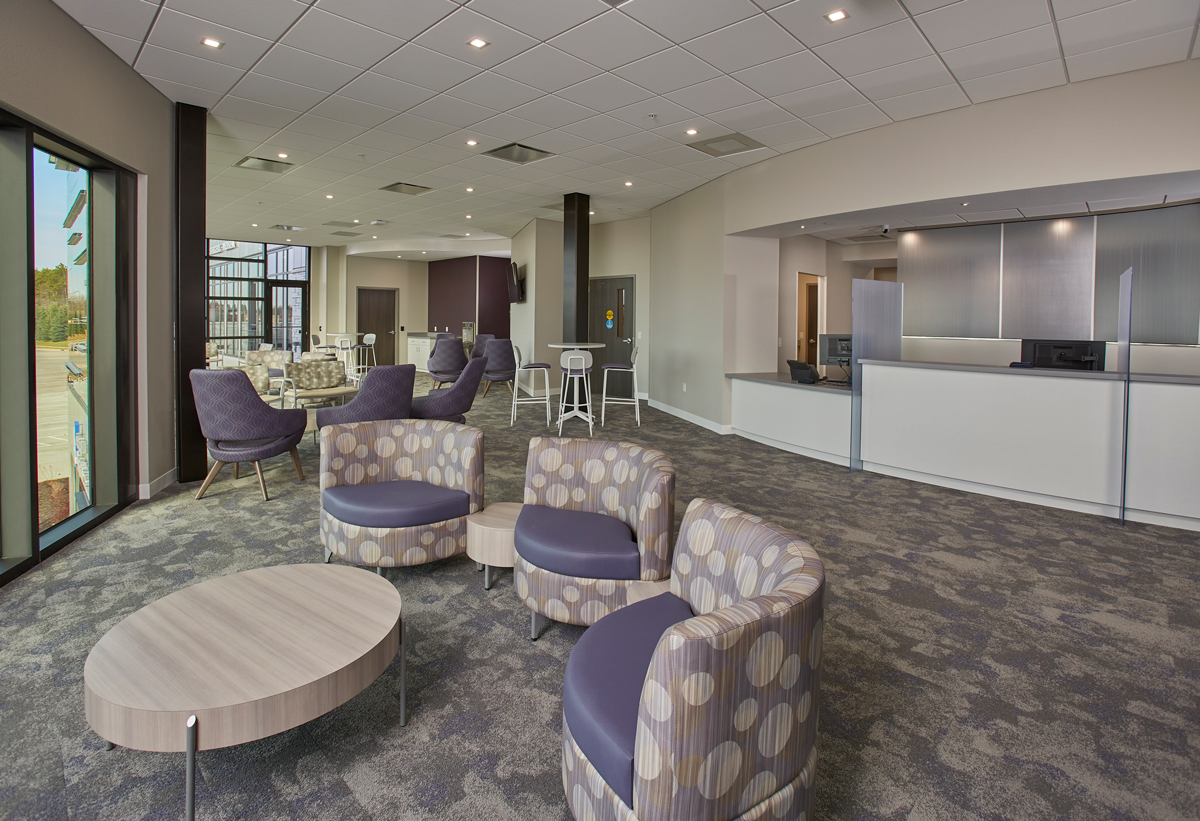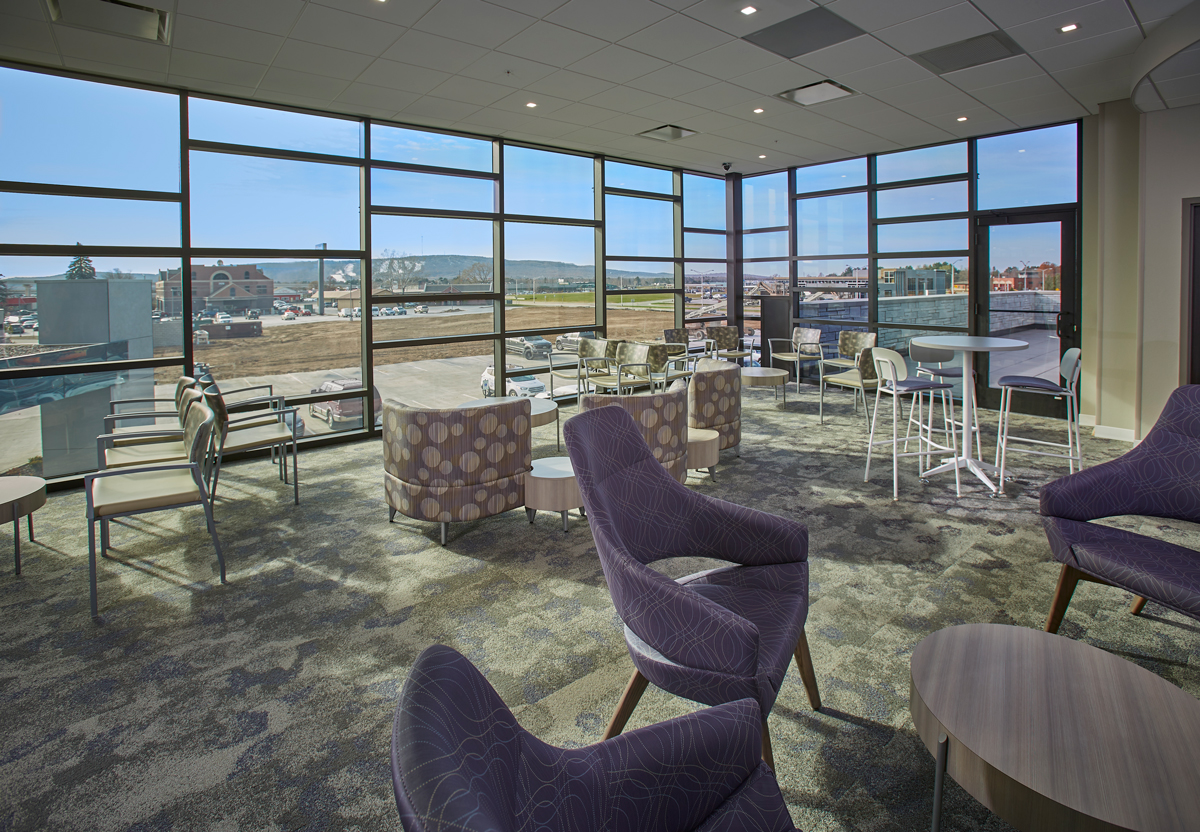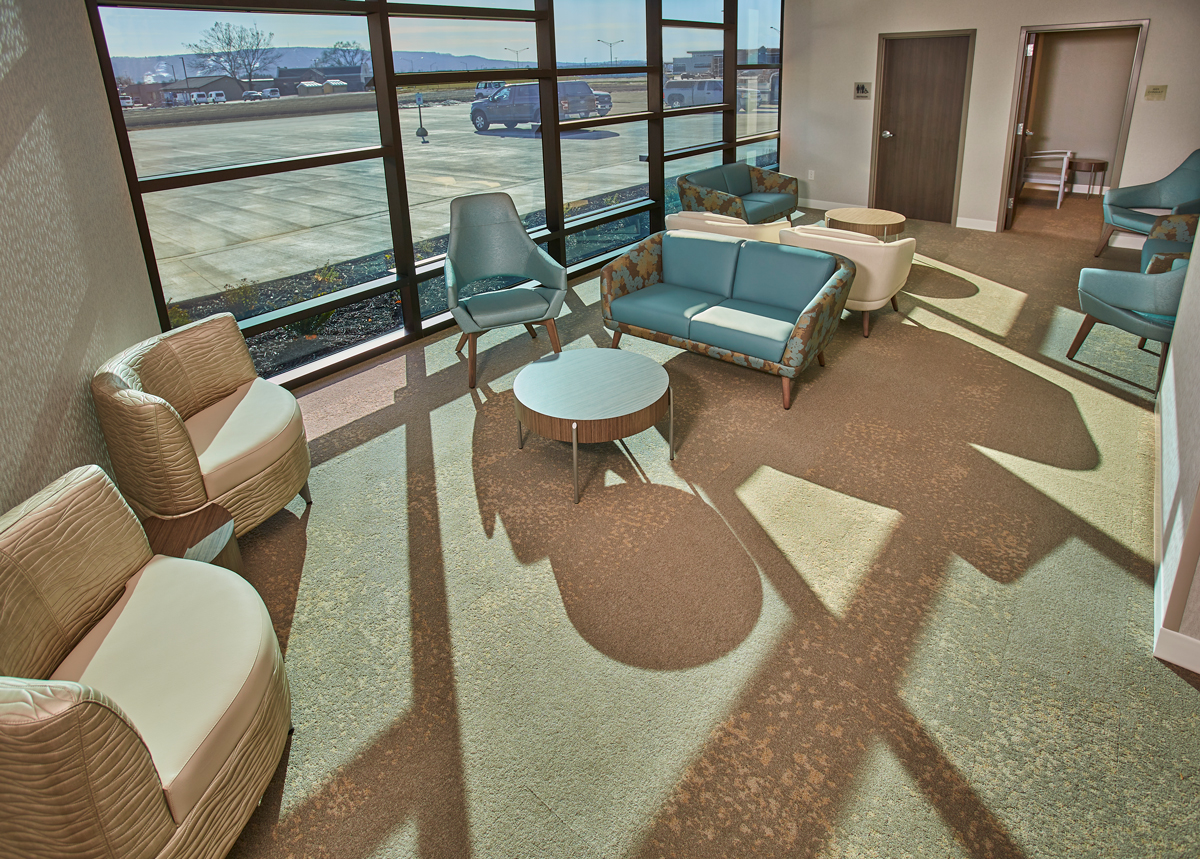 The lobbies of both Surgical Associates and Elevé Medspa achieve a high touchpoint atmosphere of health and wellbeing with clean lines and material selection to enhance the clinic environment. Floor to ceiling windows and views of Rib Mountain add an extra element of serenity to the waiting areas. Electrochromatic "smart-glass" controls bright sunlight and filters unwanted heat transfer without the need for window coverings.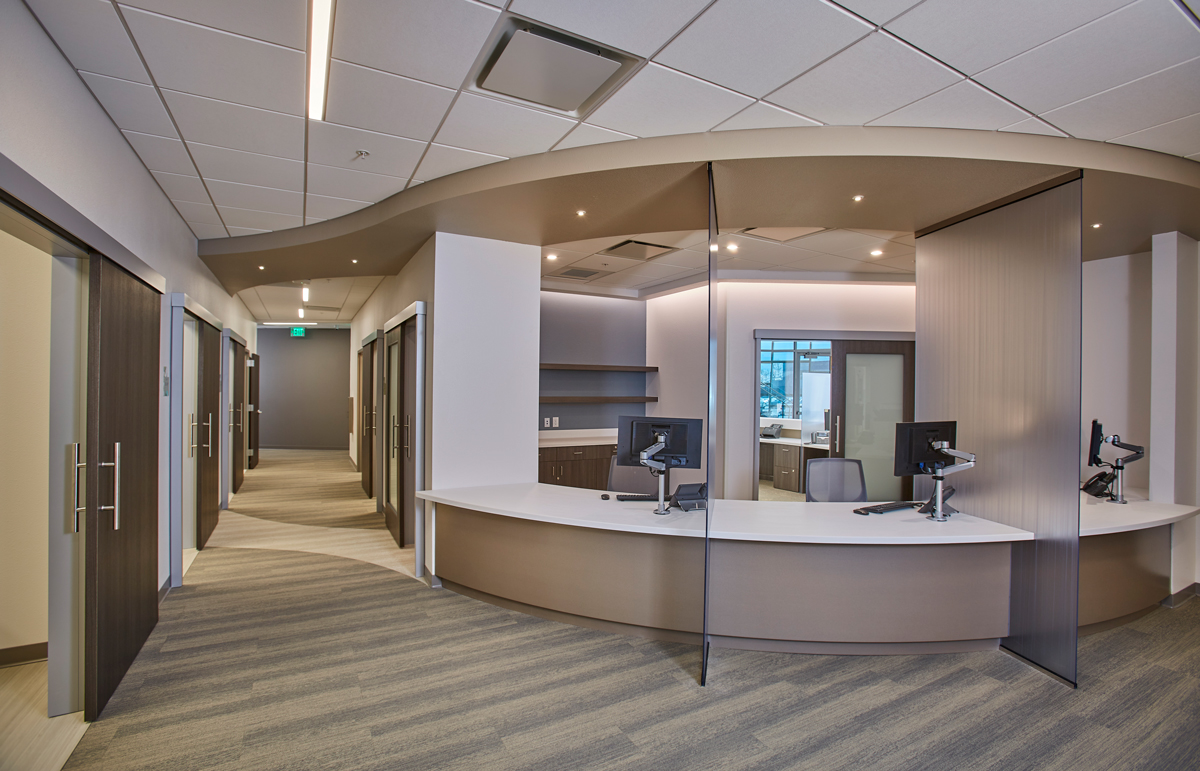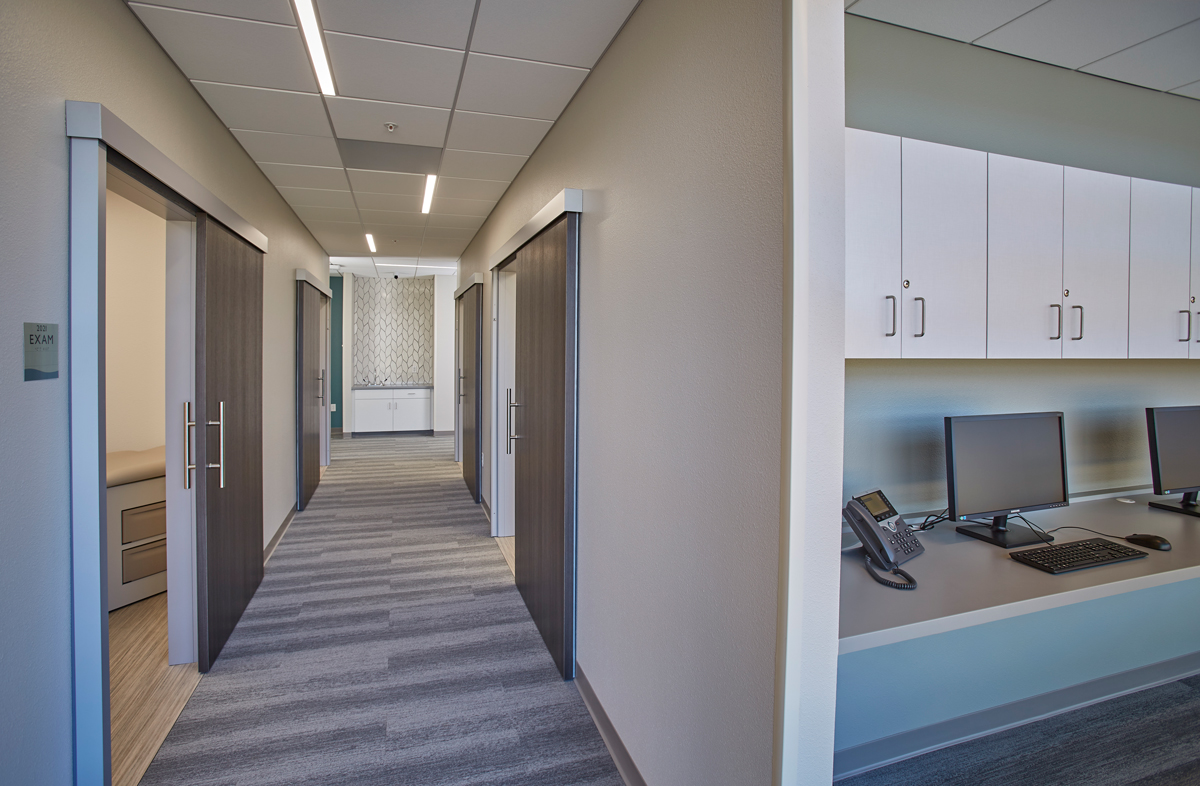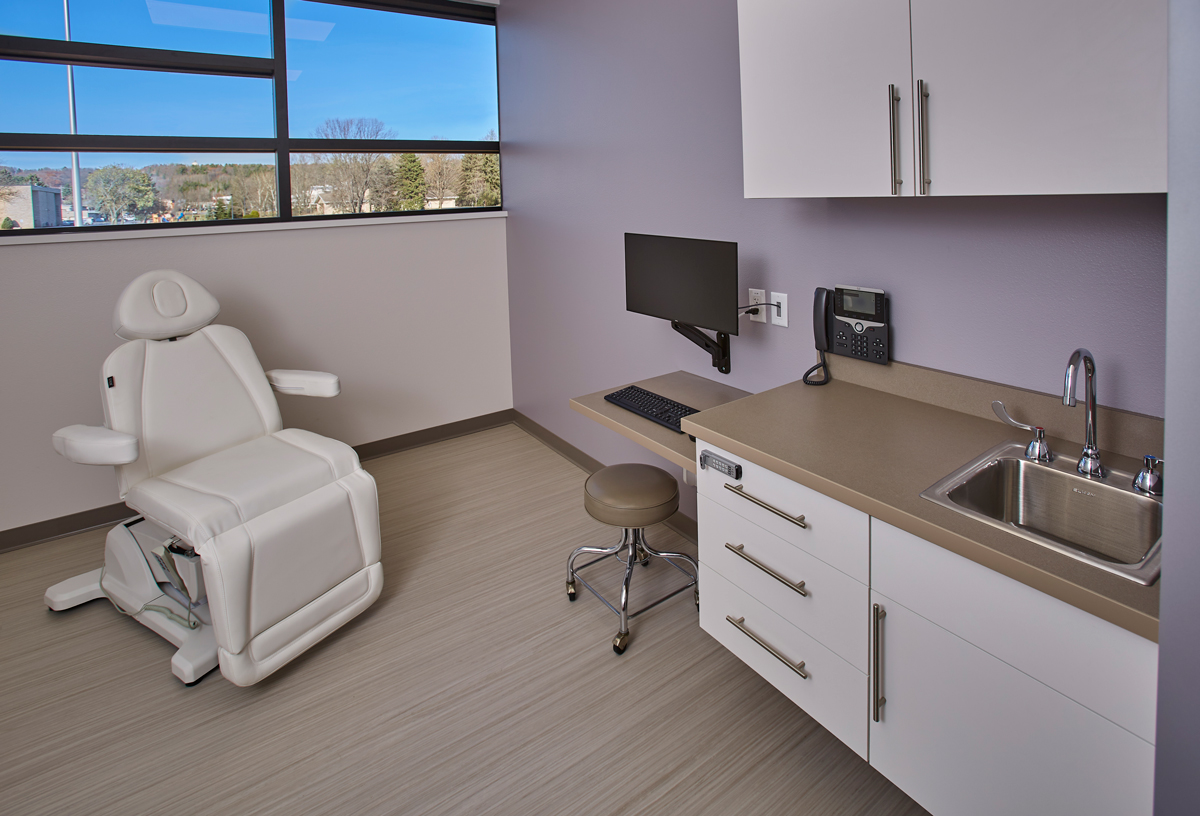 Beyond the reception and waiting areas, an efficient clinic layout caters to patient comfort with centralized services, wide hallways for easy navigation and care provider workstations in close proximity to exam rooms. Each exam room is purposefully located for privacy and is designed to deliver optimal, patient-focused care. Provider work screens and supply storage are positioned to ensure patient-facing interaction at every turn.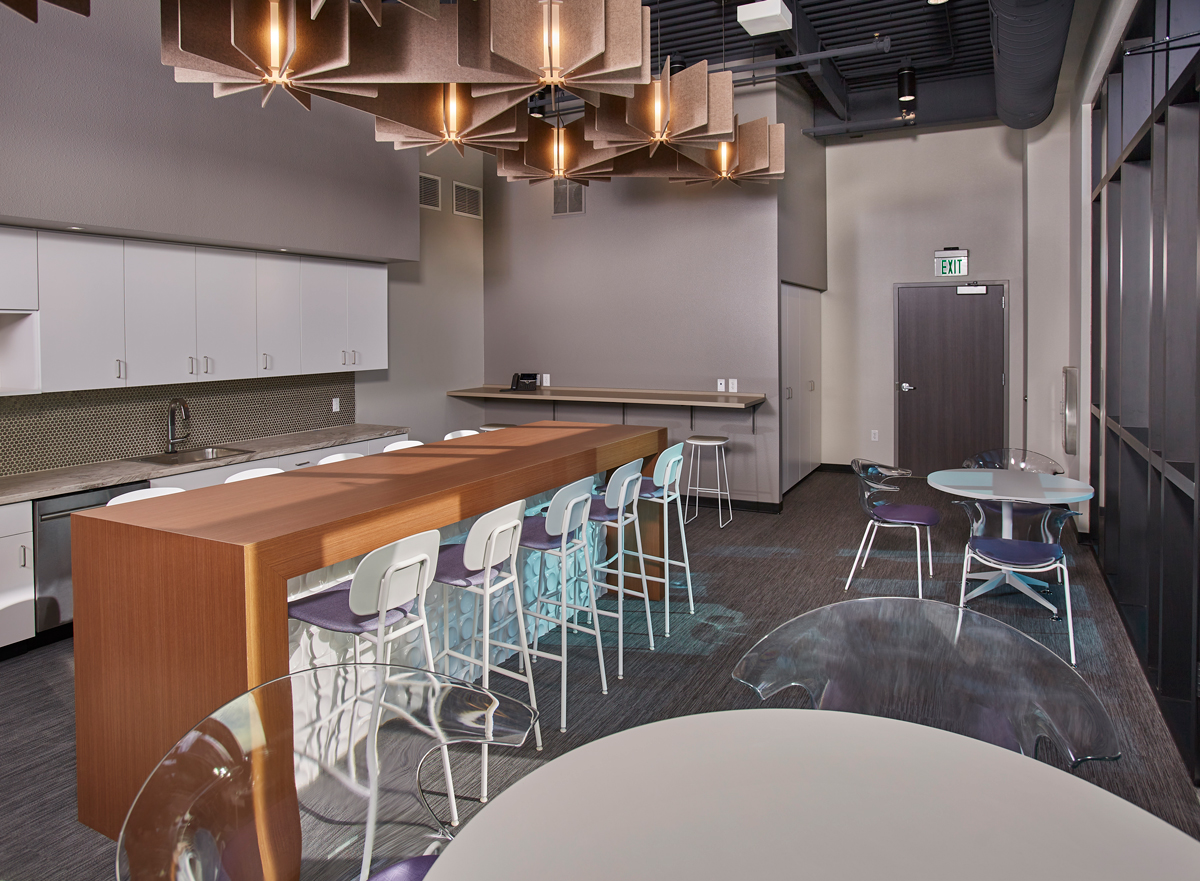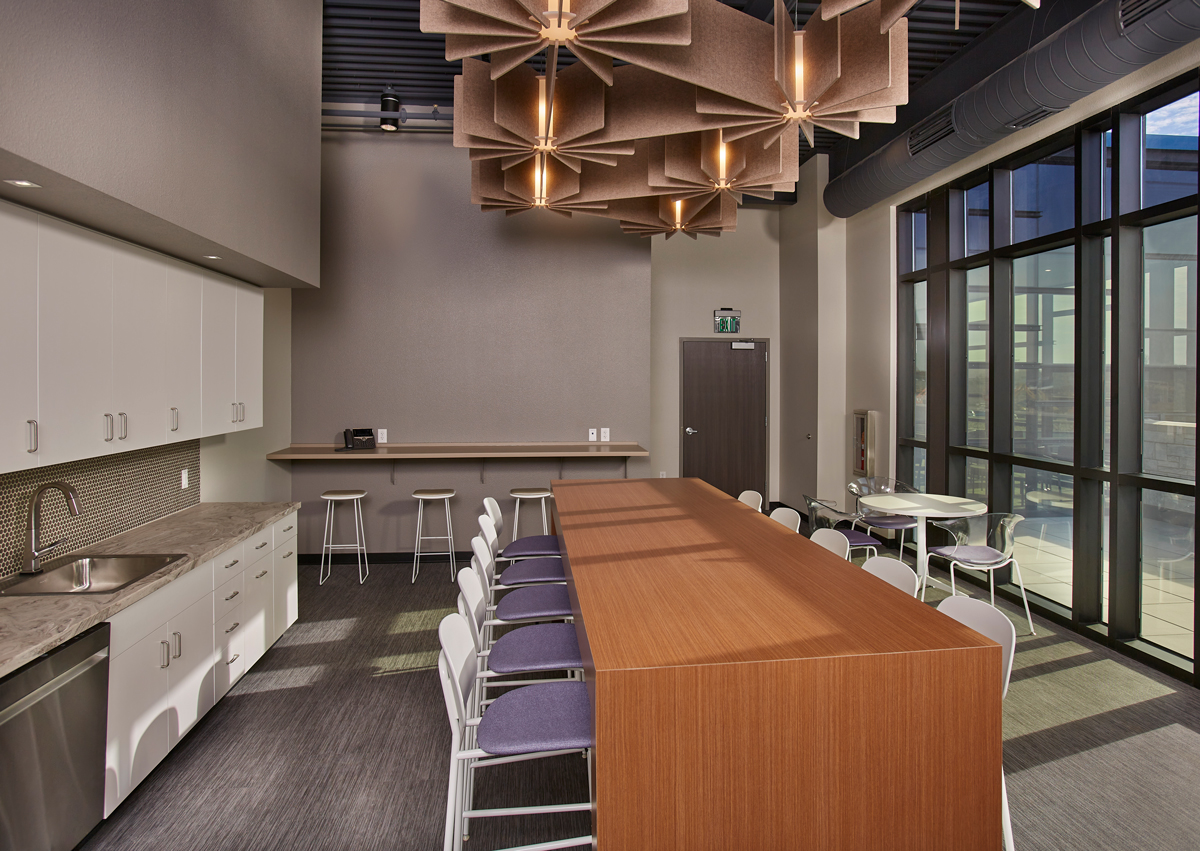 Supporting providers and staff with a vibrant work environment was also a top priority in the design of this facility, equipping staff and providers to care for themselves in the spirit of providing the best care to their patients.
Employee spaces are flooded with natural light that is regulated by the same smart glass controls as the rest of the building. A spacious kitchen and an outdoor dining space provide momentary reprieve during busy workdays serving patients. The building was also designed to accommodate the latest audio-visual technology, while the board room provides dedicated space and a highly professional backdrop for collaboration and presentation, whether in person or virtual.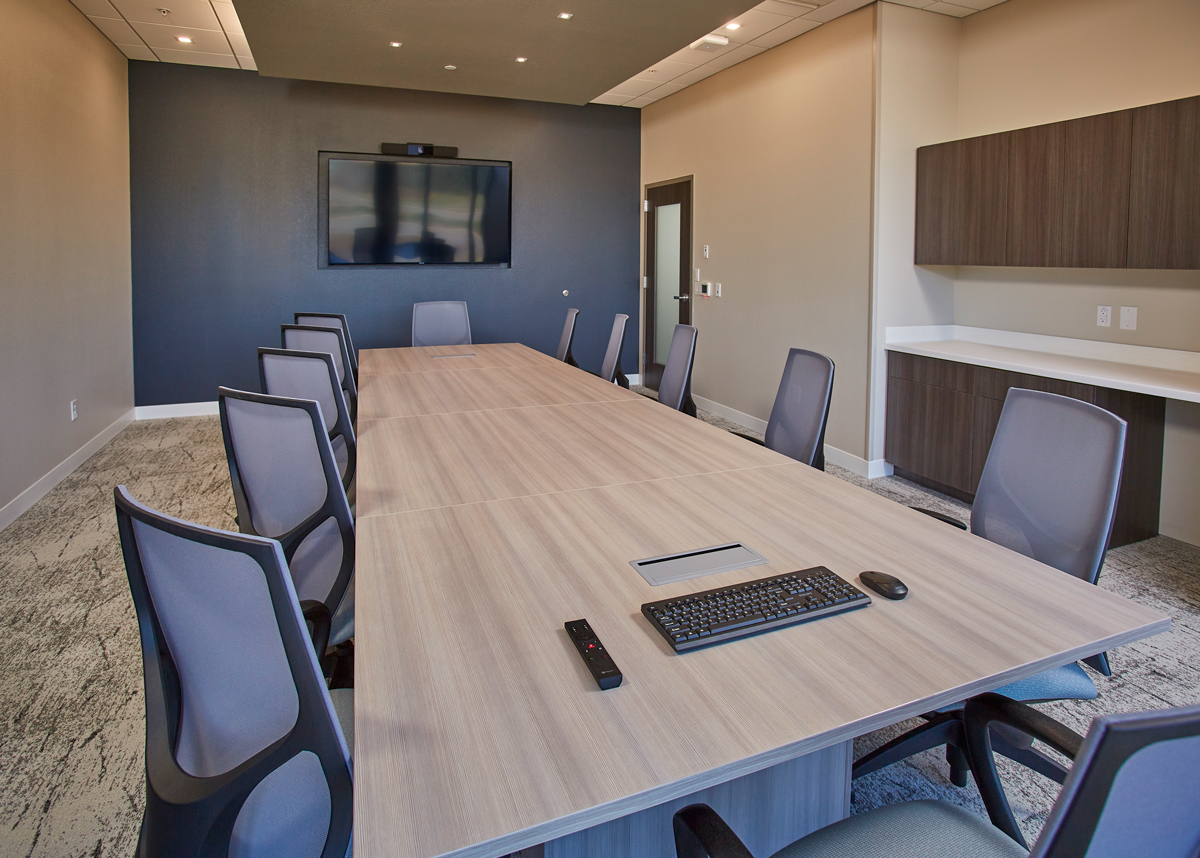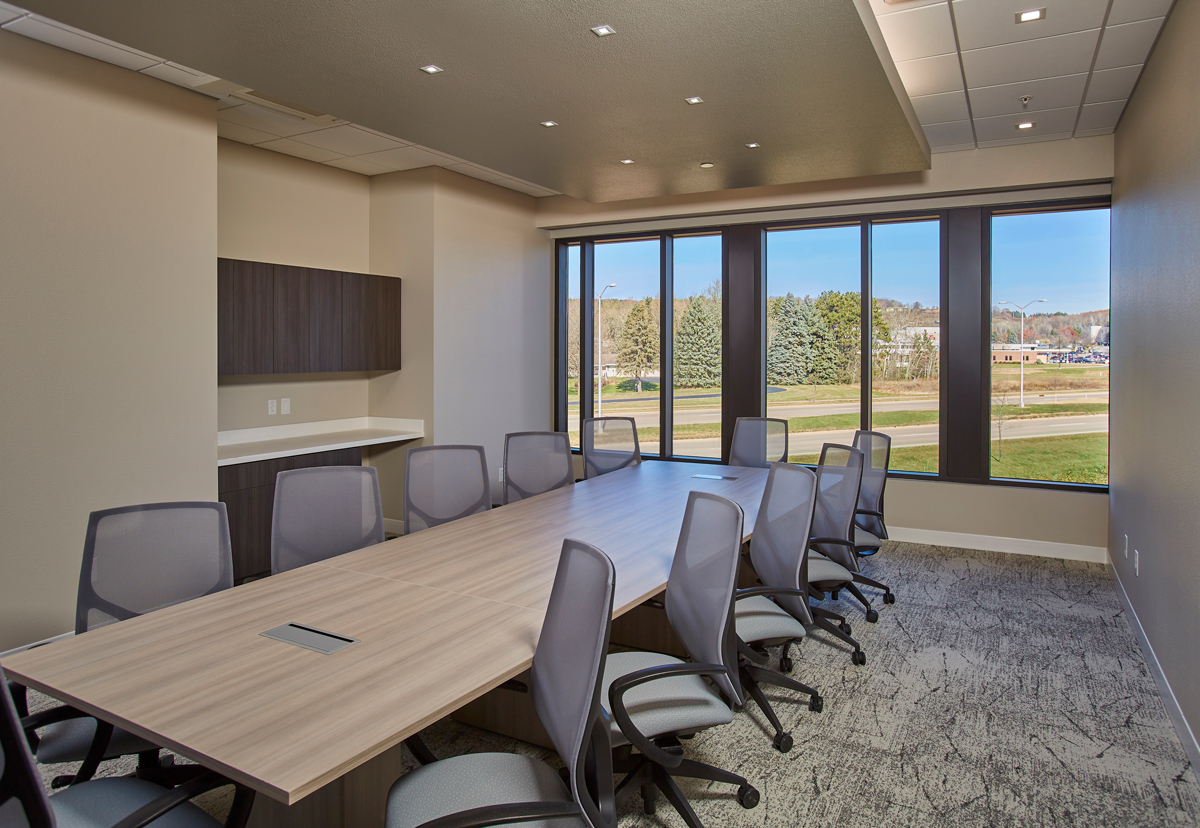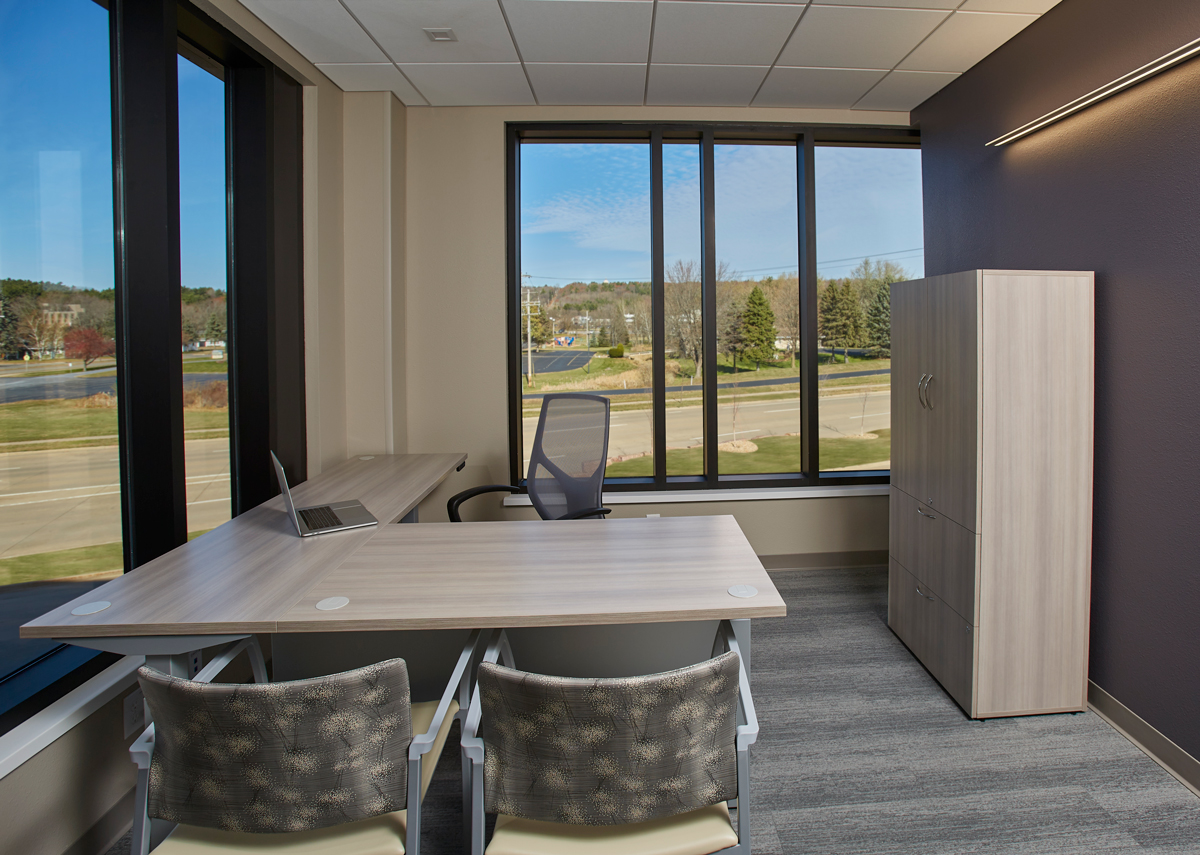 The premier location at 2606 Stewart Avenue is a benefit to patients whether traveling locally or from surrounding areas with its direct access from US-51/I-39 and State Highway 52. This project reflects the value and efficiency of the Ghidorzi design build construction model, serving as a single source of accountability as developer, architect, general contractor and interior designer.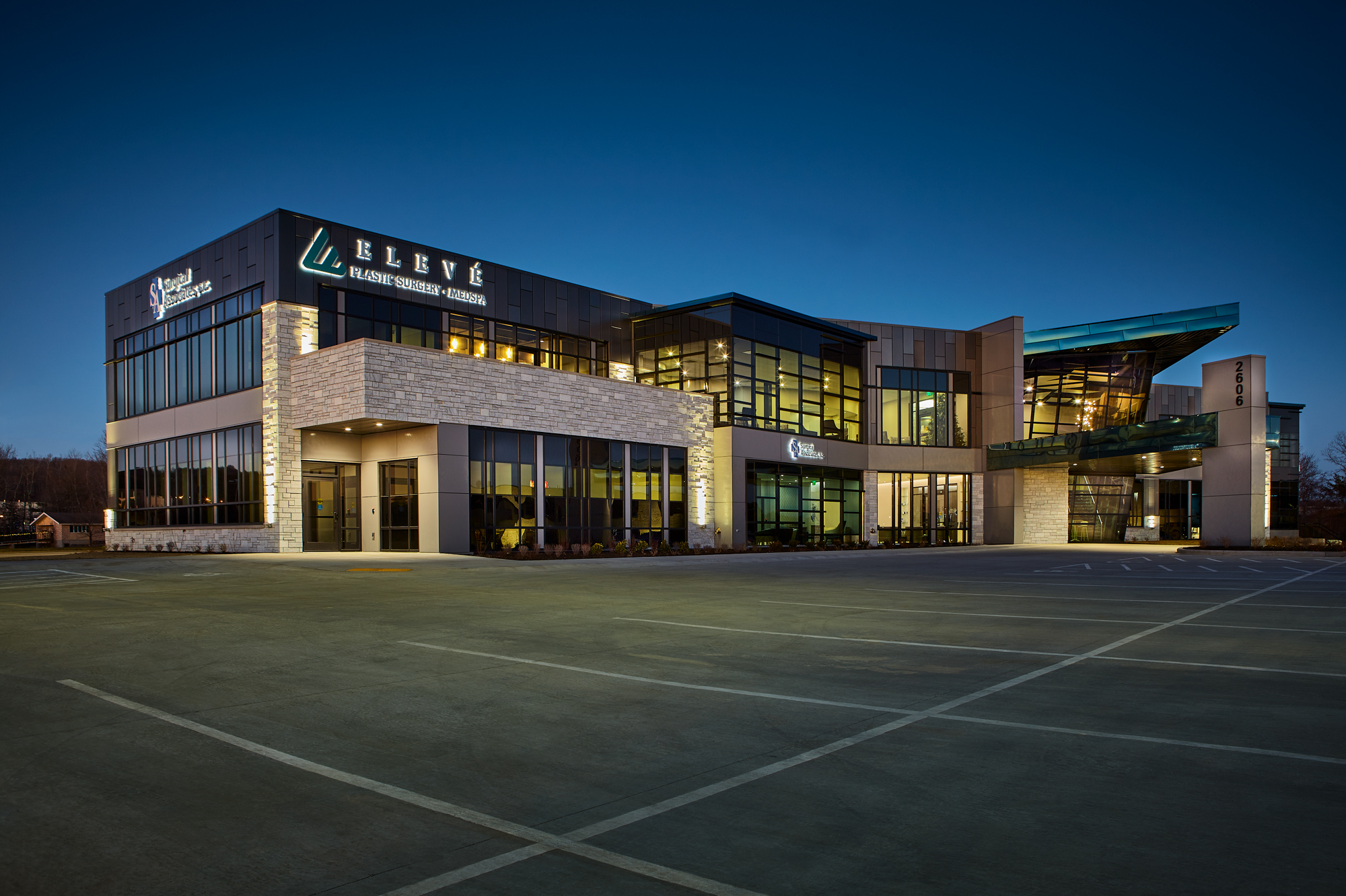 About Ghidorzi Design | Build | Develop
Ghidorzi is a fully integrated design build construction, real estate development, architecture and interior design firm based in Wausau, WI. The Ghidorzi design build construction approach gives owners a single source of accountability for bringing their project vision to life. The Ghidorzi Hotel Group proudly serves the business and leisure travel needs of greater Wausau with a team of exceptional hospitality professionals across four best in class properties, including the Hilton Garden Inn Wausau, Courtyard by Marriott®, Fairfield Inn & Suites by Marriott®, Westwood Conference Center and The Apartments at Corporate Cove.