WAUSAU, WI – April 5, 2017 – You are invited to join the movement to clean up greater Wausau this Earth Day at the Ghidorzi Green & Clean on April 22. Year after year, community pride is on display at this energetic, fun-filled event, which has removed a grand total of 17.26 tons of trash from throughout the metro area thanks to a consistently strong turnout from volunteers. You can help by registering online at: http://www.ghidorzigreenandclean.com/registration/.
The Ghidorzi Green & Clean is greater Wausau's annual cleanup to rid our beautiful landscape of litter and debris. The event is a productive way for individuals and groups of all ages to celebrate Earth Day and a healthy outdoor activity for families, friends, neighbors and coworkers. Safety green T-shirts, trash bags and gloves are provided free of charge, along with hot Starbucks coffee and refreshments to energize our efforts.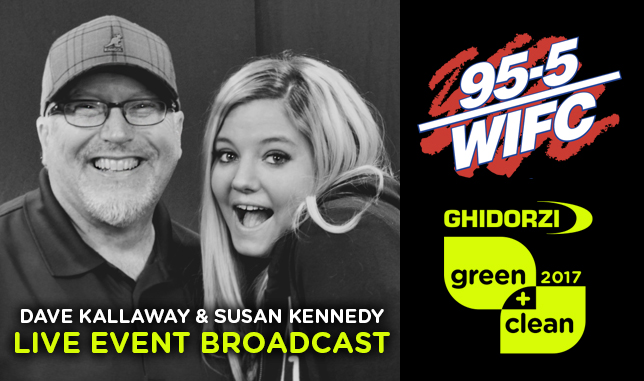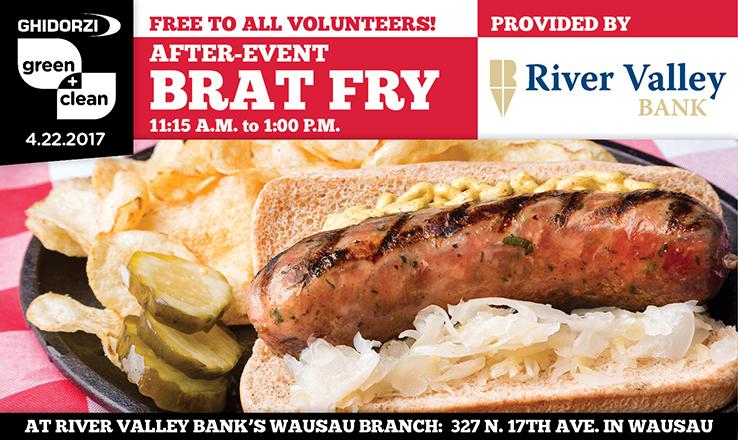 EVENT DETAILS FOR 2017
Who: Everyone is welcome. Businesses and organizations can become Event Partners free of charge.
What: Picking up litter for a clean start to spring.
Where: Event kicks off at Corporate Cove Tower. Cleanup encompasses the entire Wausau metro area, including Wausau, Rib Mountain, Schofield, Rothschild and Weston.
When: April 22 – Earth Day!
8:00 a.m. – Refreshments, check-in, live WIFC broadcast from Dave Kallaway and Susan Kennedy.
8:45 a.m. – Deployment of volunteers.
9 – 11 a.m. – Trash pick-up.
11 a.m. – Event completion, volunteers depart from their cleanup site.
11:15 a.m. – 1 p.m. – River Valley Bank is hosting a free Brat Fry After Party for all volunteers following the cleanup at their Wausau Branch, 327 N. 17th Avenue, Wausau, 54401.
Learn more about Ghidorzi Green & Clean on the event website: http://www.ghidorzigreenandclean.com/.
Register online by Friday, April 14th to guarantee your free t-shirt.
WHY YOU SHOULD JOIN US
A clean city makes a bold statement about the community. It shows that we take pride in our hometown, and even more importantly that we take ownership of it. A clean community is magnetic – it draws people outdoors, attracts visitors and gives an all-around positive feeling about the area. Finally, unlike many environmental problems, we can control litter 100%. Let's make greater Wausau Green and Clean by making it litter-free!