Ghidorzi is proud to serve as master planner, architect and general contractor for this exciting YMCA development.
Collaboration will create multigenerational health and wellness campus
WAUSAU, Wis. – Community leaders and philanthropists today announced plans for a $40 million health and wellness campus to be developed in downtown Wausau. The overarching plan involves broad support from local foundations, businesses and individuals, and includes three primary components:
Extensive modernization and expansion of the Woodson YMCA.
Construction of an activity center for adults 55 and older.
Development of a new Aspirus Clinic, which will be connected to the YMCA.
Chad Kane, president of the Woodson YMCA Foundation and WoodTrust Bank, described a vision in which Wausau residents of all ages could access beneficial programs and services when they are healthy, ill, or recovering.
"This is an innovative model for community wellness," Kane said. "It expands and modernizes the YMCA's popular facilities and services; adds a new center where older, active adults can engage in a range of physical, educational, social and recreational activities; and develops a new Aspirus clinic that connects health experts through programming and proximity."
Project organizers have purchased properties to the north and west of the Woodson YMCA, and demolition and site clearing is underway. The final details of the downtown health and wellness campus have not been
cemented, as organizers seek approval to re-route short sections of street, and the YMCA Foundation launches the public phase of its capital campaign.
YMCA Seeks Additional Donations
While the Senior Center and Aspirus Clinic components of the health and wellness campus are already fully funded, the YMCA modernization and expansion is still in need of public support. The modernization project will enhance child care services, expand the gymnastics area, create a new wellness center that offers both cardio and strengthening activities, increase parking, and improve traffic flow within the existing facility.
The total cost of the YMCA initiative is $19 million, and many foundations and individuals have already made generous commitments. To complete the fundraising and ensure that this project is fully realized, the Woodson YMCA Foundation today is launching a six-week public campaign called Strengthening the Heart of Our Community.
"The successful silent portion of the campaign has resulted in pledges totaling $16 million, yet additional community support from businesses and residents is needed to complete the full YMCA project," Kane said.
"I'm confident we can meet our total goal with the help of our Y members and other donors who support the Y's strong commitment to enhancing the quality of life in our community."
In the near future, YMCA leaders will share stories of the generous donors supporting the project. Online donations can be made at www.strengtheningourheart.com or checks made payable to the Woodson YMCA Foundation can be mailed to the Woodson YMCA, 707 Third Street, Wausau, WI 54403.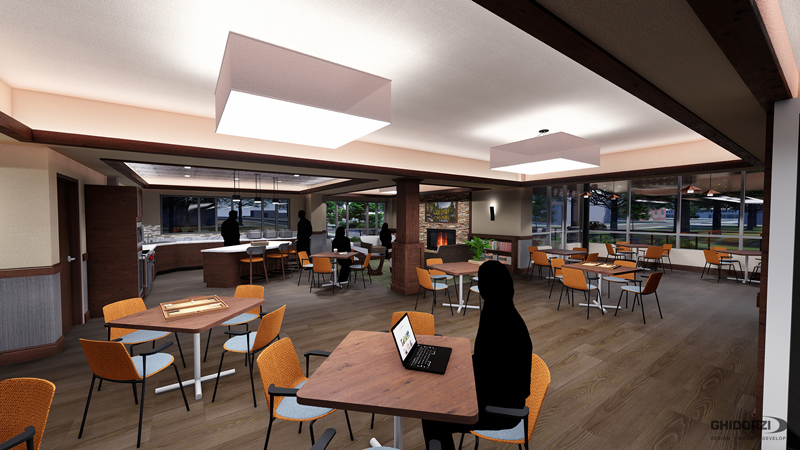 The Senior Center
One of the key new features of the downtown health and wellness campus will be a 15,000-square-foot activity center for adults 55 and older, directly connected to the Woodson YMCA. The center is being fully funded by a grant from the Dwight and Linda Davis Foundation.
"The strong commitment of the Y leadership to offer best-of-class, life-enrichment experiences for seniors, coupled with the Y's longstanding success in its work, give us confidence that the community will be well-served by our investment," said Dwight Davis, president of the foundation, in a statement. "The Davis Foundation is pleased to support this new vision for creating a wellness campus that serves all Wausau's generations."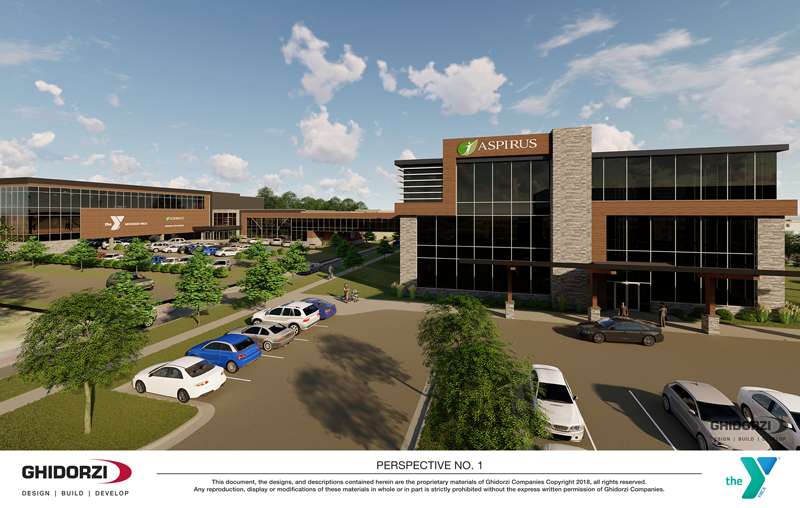 New Aspirus Clinic
Aspirus is a strong supporter of the YMCA modernization and expansion project, and is predominantly funding a new field house with gymnasium, running track and viewing area.
"For years, we have collaborated closely with the YMCA because we believe in the excellent wellness and lifestyle services they provide to the community," said Matthew Heywood, president and CEO of Aspirus. "As we discussed the expansion and modernization of the Woodson YMCA, it became clear that this community could do something truly innovative to benefit the health and wellness of everyone in the Wausau area."
The Aspirus Board approved the construction of a new clinic, which will be located next to the Woodson YMCA and connected by a skywalk. The clinic will provide primary and walk-in care, as well as imaging and laboratory services. While the design has not yet been finalized, Heywood said the facility will be about 36,000 square feet and cost about $20 million to build.
A Resource to Benefit All
Downtown Wausau has enjoyed a renaissance in recent years, and the construction of a health and wellness campus will drive additional improvements that all residents can enjoy. Wausau Mayor Robert Mielke is an enthusiastic supporter of the project.
"We believe this project will create one of the nation's best comprehensive wellness resources that will serve Wausau for generations to come," Mielke said. "From infants to older adults, the entire community will have access to integrated resources to stay active and healthy, and local businesses will have a tremendous new tool for retaining and recruiting employees."
More details about the Woodson YMCA's modernization and expansion project are available at www.stregtheningourheart.com.