WoodTrust Bank's legacy of customer focused banking comes to life in a new 4,289 sq. ft. branch in their hometown of Wisconsin Rapids at the corner of Highway 13 and Griffith Avenue. The design combines a rich aesthetic with an efficient layout to create an environment that promotes personal customer service and associate growth. Ghidorzi Design | Build | Develop was proud to serve as Architect, Designer and General Contractor for this custom design build project, tapping numerous local subcontractors from Wisconsin Rapids.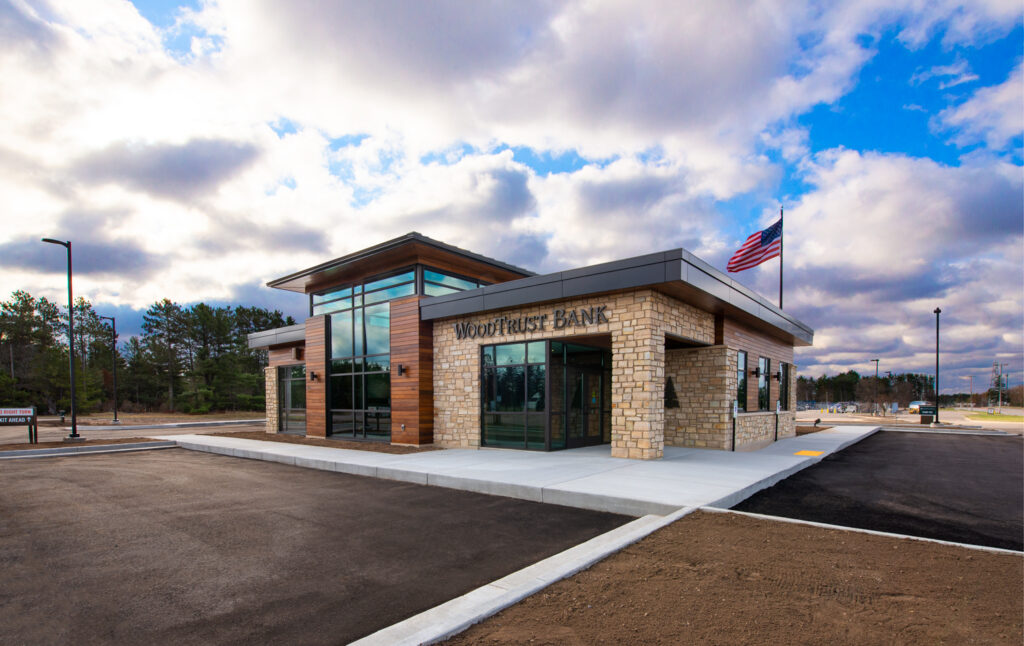 Exterior
The exterior aesthetic features an overhead clerestory and carefully selected finishes. The clerestory is a prominent and functional architectural detail that provides ample natural light to the heart of the building through its surrounding upper windows. The striking exterior finishes are a pairing of real wood, which will transform as it ages, and a deep-veined stone unique to the area.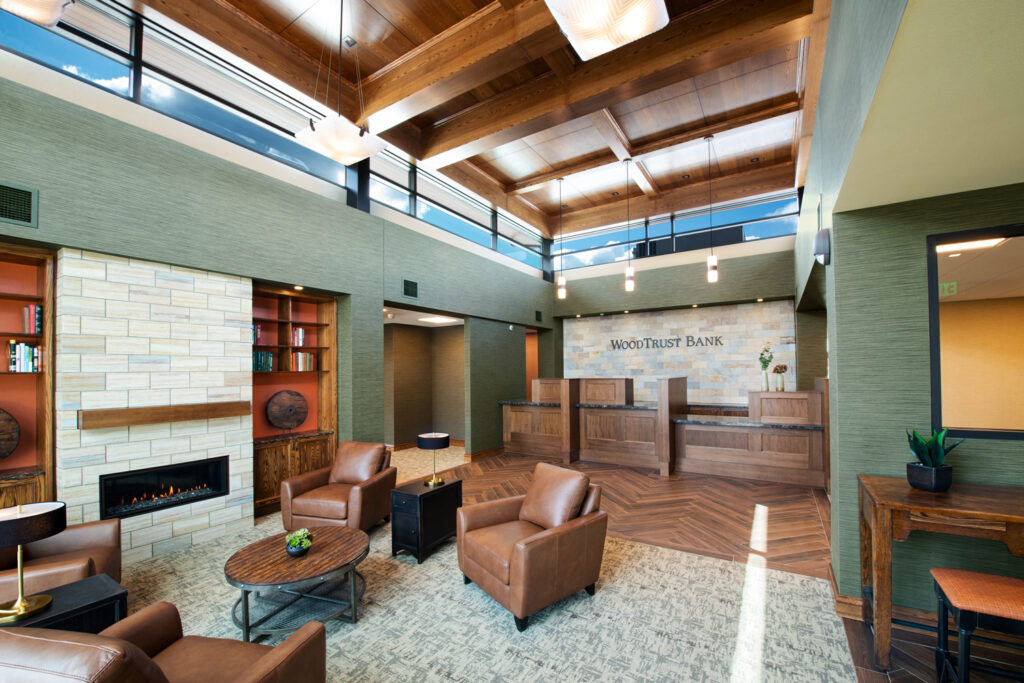 Lobby
A welcoming entry comprised of wood and stone finishes brings the customer into a warm, open area with clear sight lines to all available services and amenities. A soft seating area with a stone fireplace provides a comfortable waiting area for customers.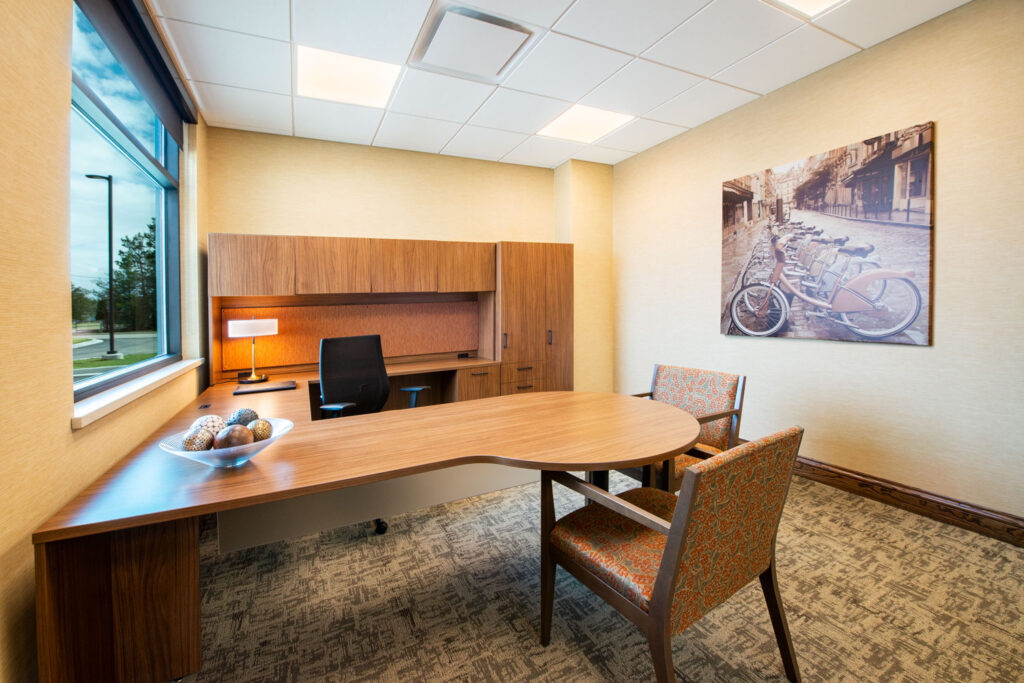 Offices
Surrounding the central space, the lender and personal banker offices are located to provide immediate assistance while taking advantage of ample natural light.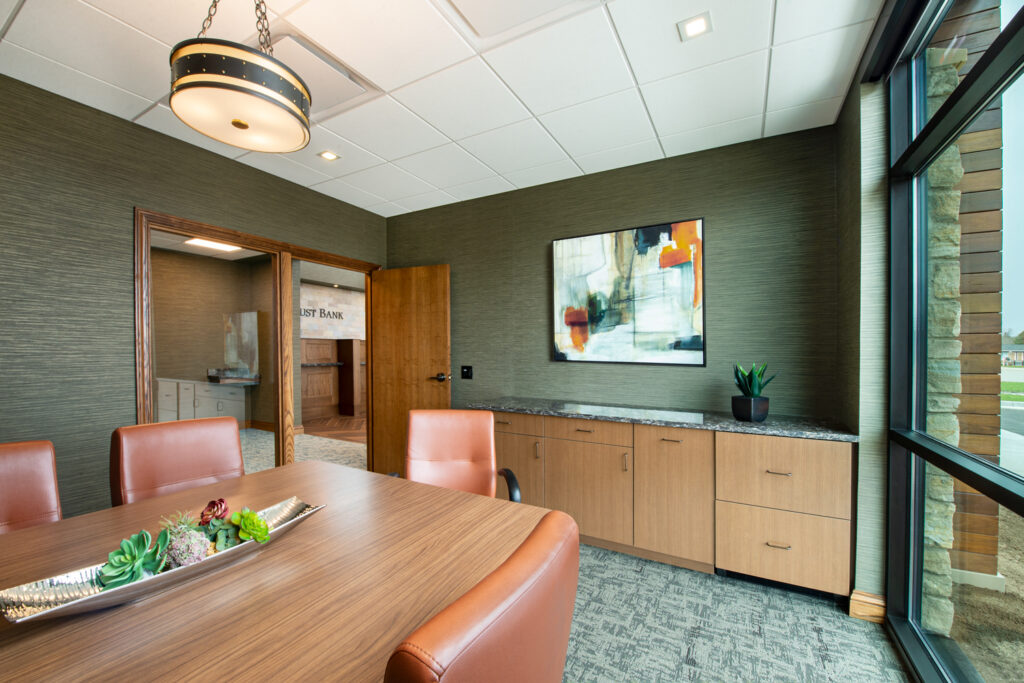 Conference Room
Conveniently located with site lines to the central lobby, the meeting room features state-of-the-art audio visual equipment to enhance associate connection across multiple WoodTrust Banks. Floor-to-ceiling windows with a retractable shade brightens the space at the user's discretion.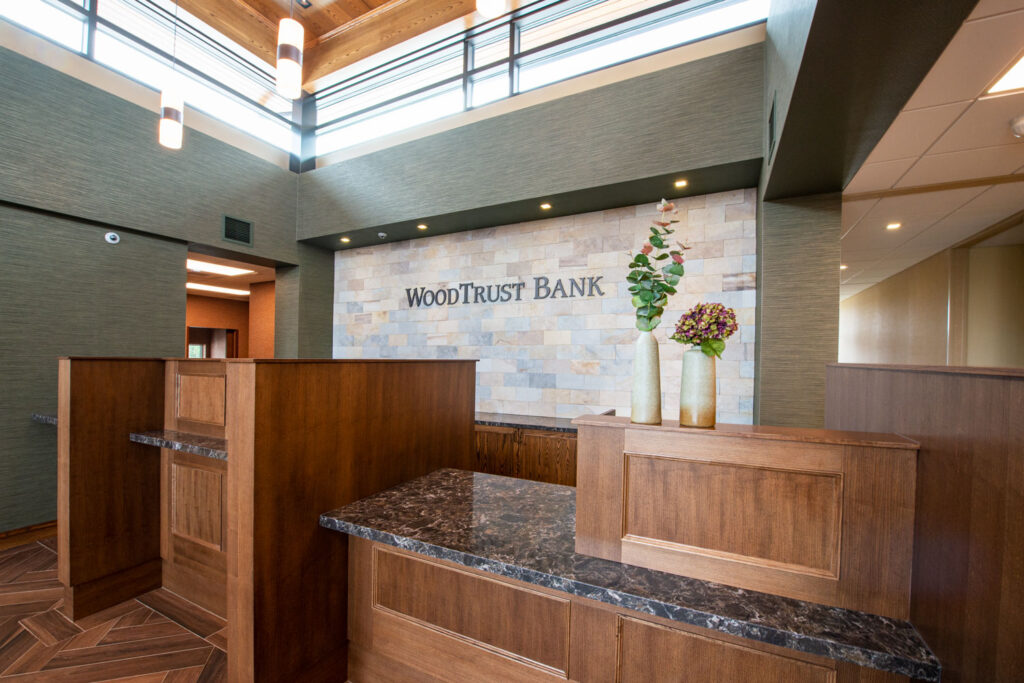 Teller
Centrally located, the teller counter offers an inviting and secure layout with accents of light wood and warm tones. The spatial relationship between the interior teller counter and drive-thru teller is a unique layout that provides improved associate collaboration while maintaining physical, audio and visual security.