The striking medical office building at 2606 Stewart Avenue is home to multiples divisions of Surgical Associates including Eleve' MedSpa, Plastic Surgery; Breast Surgery and Screening, and General Surgery as well as Inspired Dental Health who offer cosmetic, preventative, restorative and emergency dental care.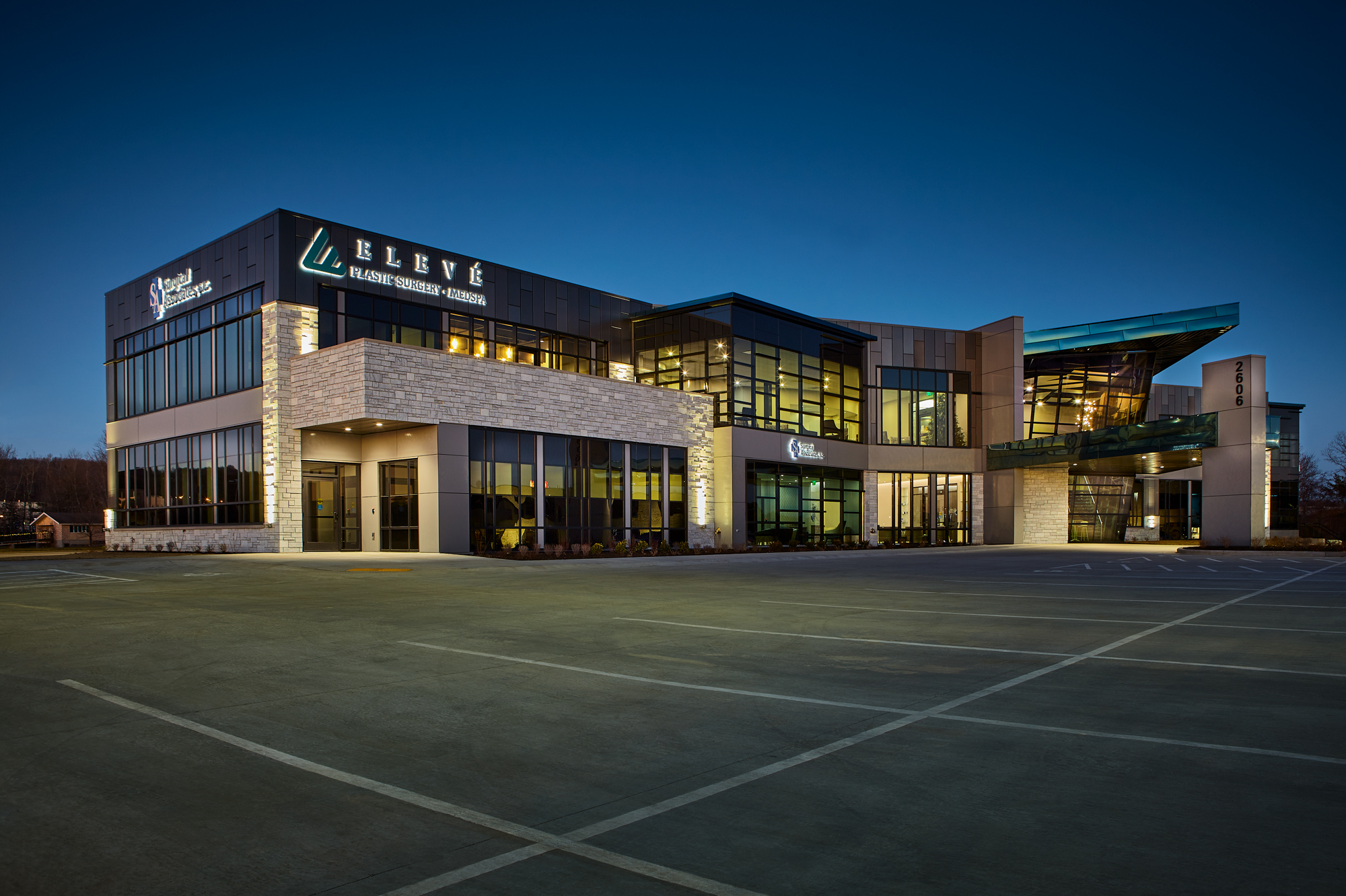 The facility is designed to achieve an elevated patient experience from arrival beginning with a beautiful building aesthetic that reflects the precision and state of the art services delivered by its providers. The colored stainless-steel panels clad on the building exterior were chosen for their unique visual appeal as well as their proven longevity. These panels perceive to change color based on the angle of the viewer and are paired with a regionally sourced, cut marble veneer to create the modern building facade. The functional design element of the angular canopy provides a convenient drop off area protecting patients from the elements while also enhancing the architectural design of the entrance.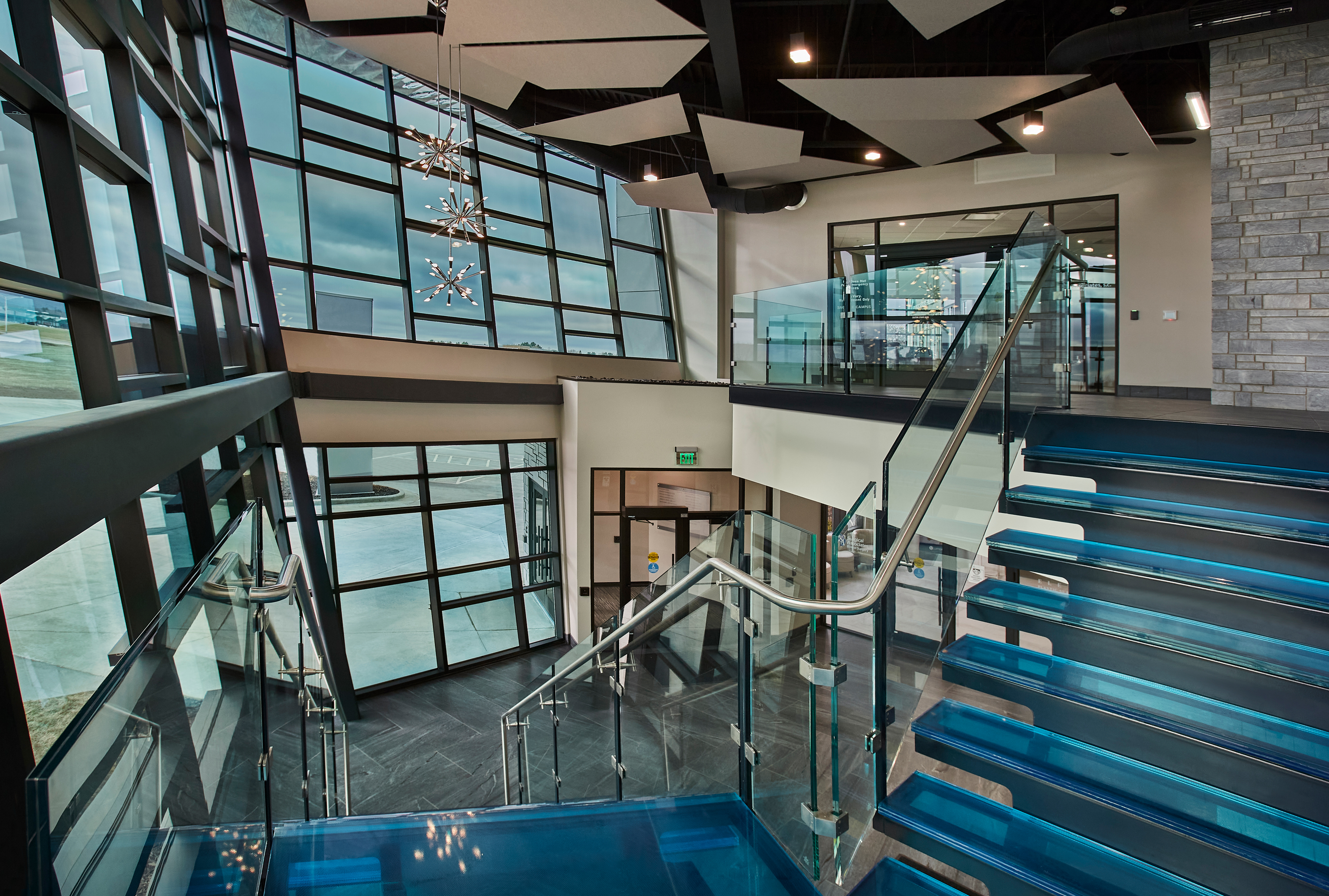 Inside the building, the open lobby is flooded with natural light from two stories of glass placed at a dramatic angle to enhance the lobby footprint and create the unique roofline peak. This electro chromatic glass automatically controls bright sunlight and filters unwanted heat transfer resulting in greater comfort and energy efficiency.  The sweeping grand staircase is an eye-catching architectural detail with steps clad in blue glass and a railing system of clear glass and stainless steel. Stone from the exterior facade is carried inside to offset the deep tones while also visually tying it to the exterior.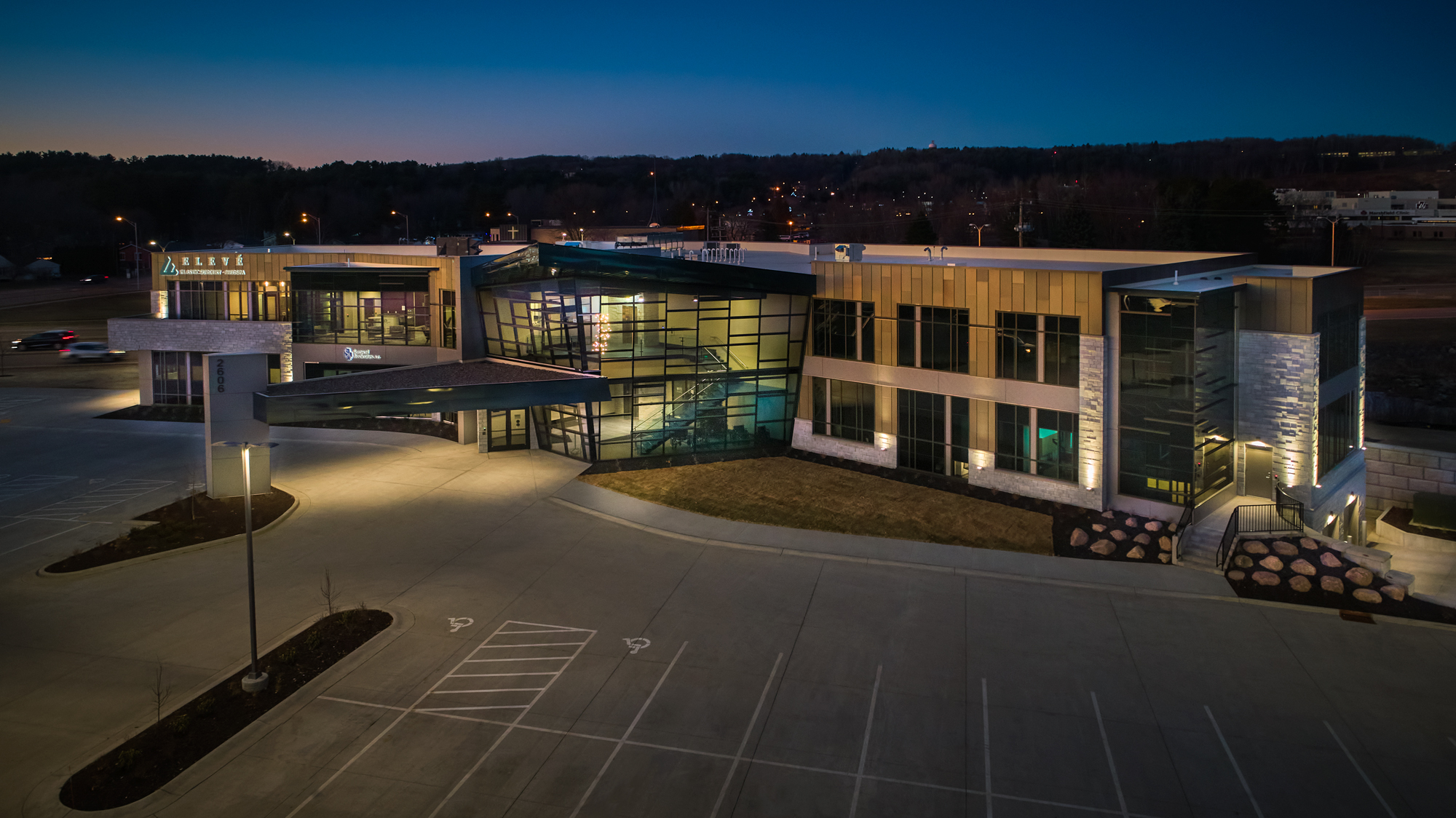 This 39,300 square foot facility with underground parking and ample exterior parking is part of our greater Stewart Avenue development, a premier location benefitting patients whether traveling locally or from surrounding areas with its close proximity to the medical campus and direct access from US-51/I-39 and State Highway 52. 
This project reflects the long-term value and efficiency of the Ghidorzi design build construction model, serving as a single source of accountability as architect, general contractor and developer.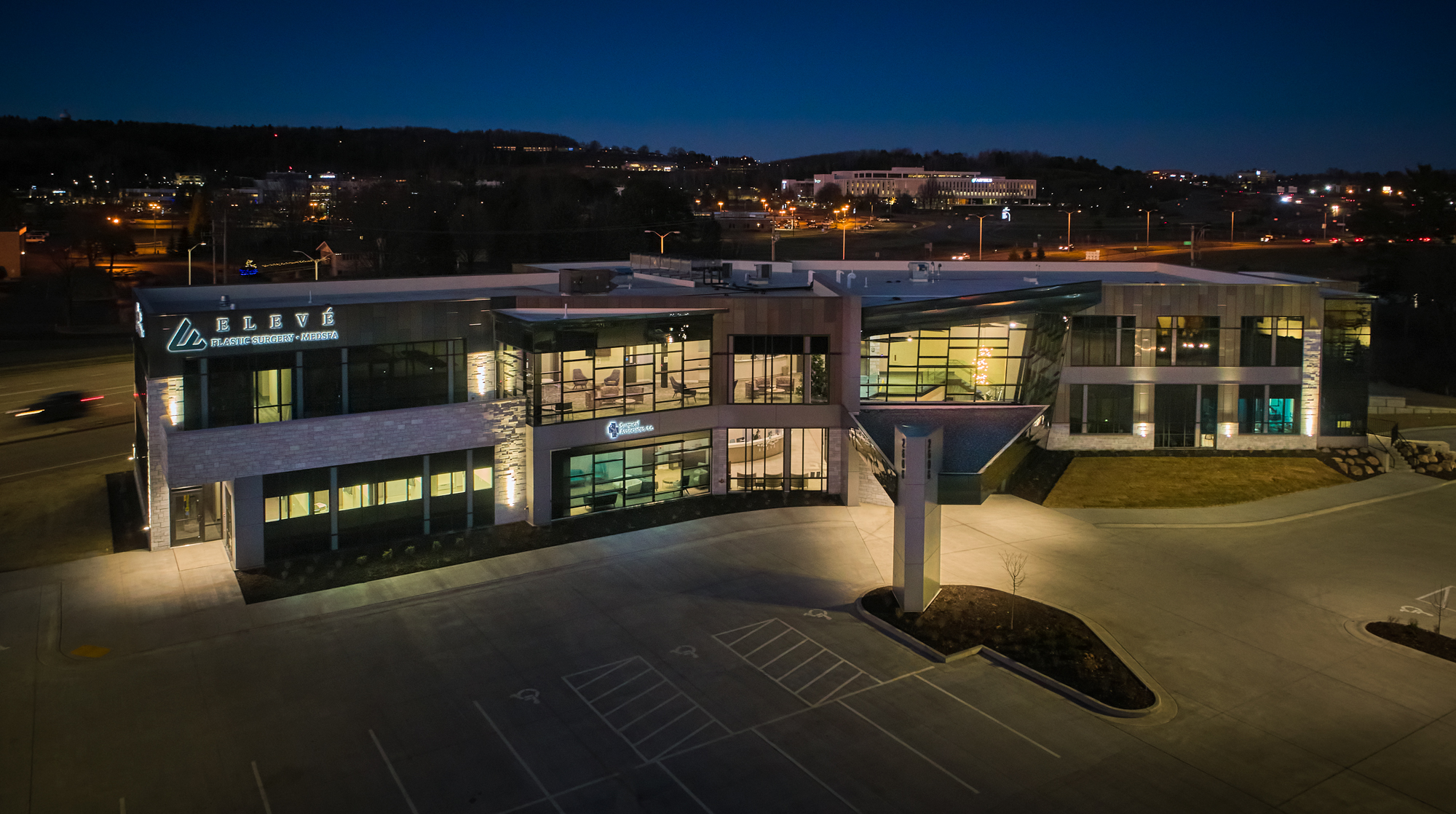 About Ghidorzi Design | Build | Develop
Ghidorzi is a fully integrated design build construction, real estate development, architecture and interior design firm based in Wausau, WI. The Ghidorzi design build construction approach gives owners a single source of accountability for bringing their project vision to life. The Ghidorzi Hotel Group proudly serves the business and leisure travel needs of greater Wausau with a team of exceptional hospitality professionals across four best in class properties, including the Hilton Garden Inn Wausau, Courtyard by Marriott®, Fairfield Inn & Suites by Marriott®, Westwood Conference Center and The Apartments at Corporate Cove.