Clark Island to be Restored as Economic Development Gateway to Downtown
Ghidorzi is excited to play a part in preserving and restoring a key piece of our community's heritage with the full remodel of the downtown train depot set to become the Greater Wausau Chamber of Commerce headquarters this fall.
The project is well underway with the ultimate goal of bringing the facility to optimal function while preserving and accentuating historic elements of the interior and exterior. The train depot is a proud symbol of Wausau's entrepreneurial roots in the lumber industry dating back to the late 1800s, transporting people into Wausau to make business deals and moving lumber throughout the country.
The Ghidorzi design build team worked with the Chamber to develop a cohesive floor plan to accommodate a range of collaboration, group meeting spaces and private work areas with an emphasis on improving building circulation, maximizing exterior views and establishing visual connections throughout the building. Great care has been taken to maintain the architectural integrity of the original building while updating accessibility and functionality to current building code standards.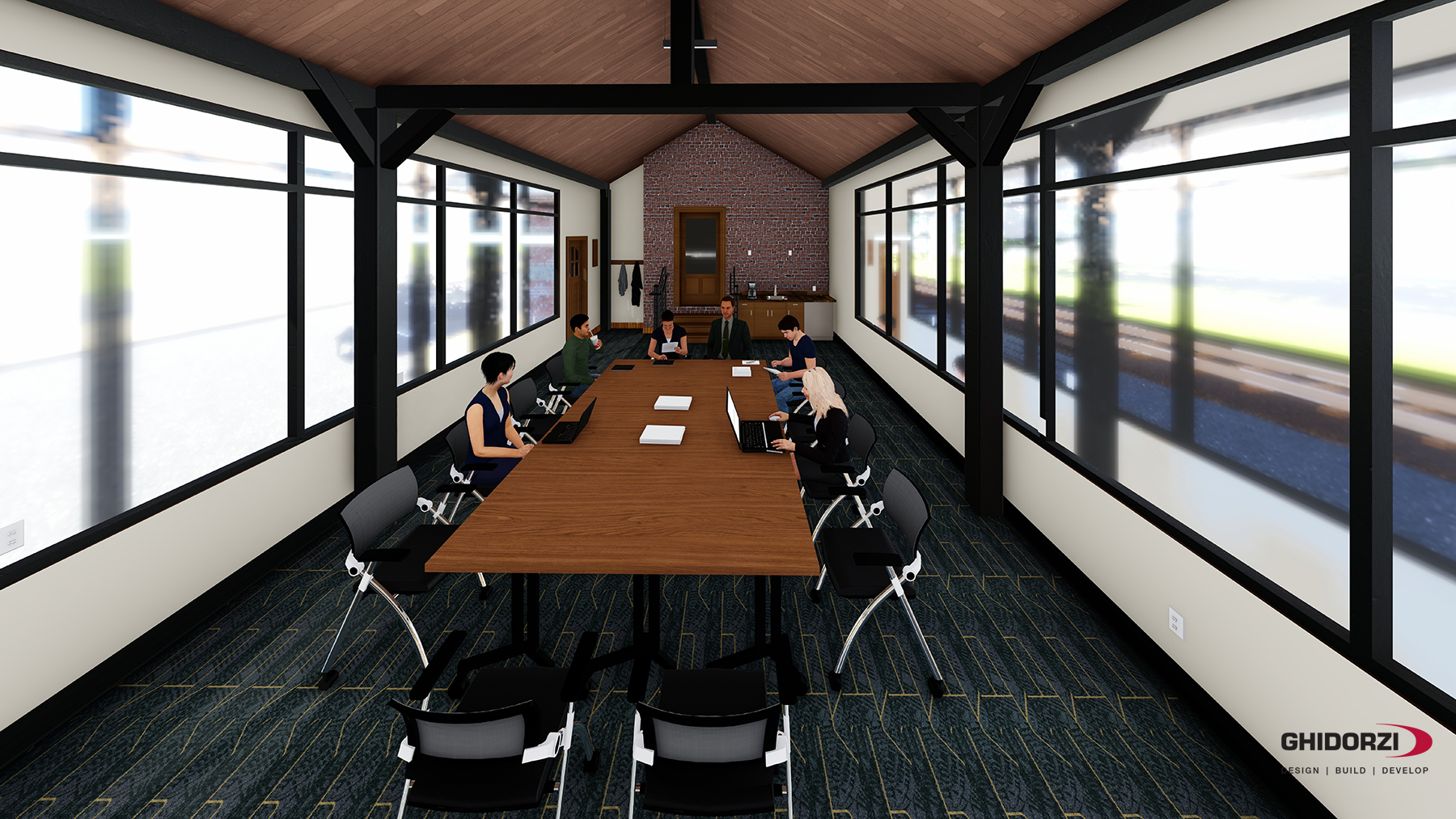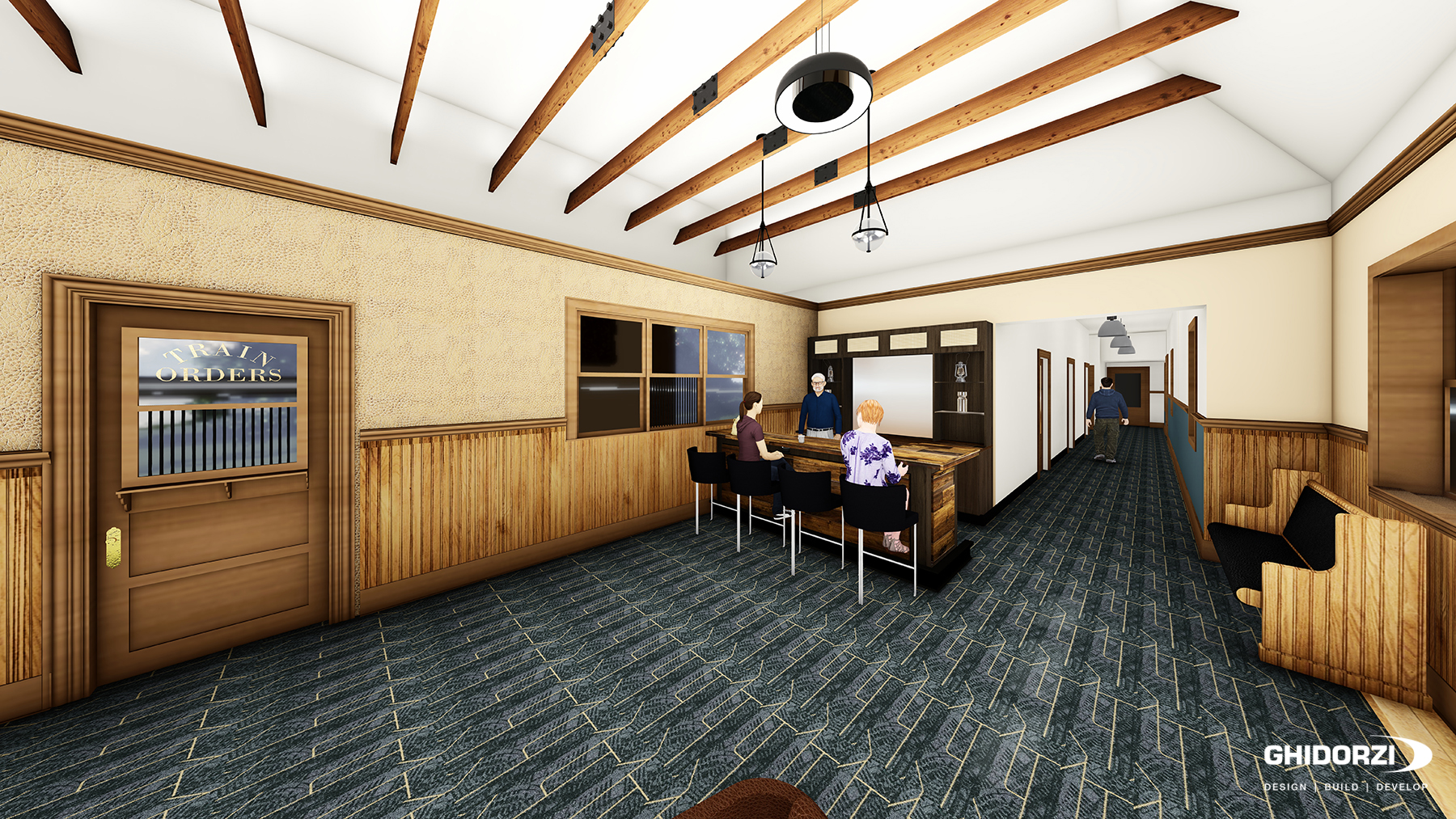 The train depot renovation is transformational in itself and is only part of the exciting story behind re-establishing Clark Island as the economic development gateway into downtown Wausau. The WPS Powerhouse is the other. Built in 1904 of local brick from Ringle Brick Company, it served as one of the first power generating stations in the City of Wausau, powering street cars and providing much of the electricity for downtown. Fueled by the Wisconsin River, the wall of the original stone dam remains.
Slated for demolition, a multi-year effort has saved the Powerhouse from this fate. Instead, the Powerhouse will be revitalized to become a center for innovation for area companies to collaborate on new ideas and opportunities. These plans are evolving and expected to take shape next summer.
Clark Island will once again be fundamental to the area's economy and inspire new growth with the creation of this economic development campus of the Depot as the new home of the Chamber and the Powerhouse as a future innovation center.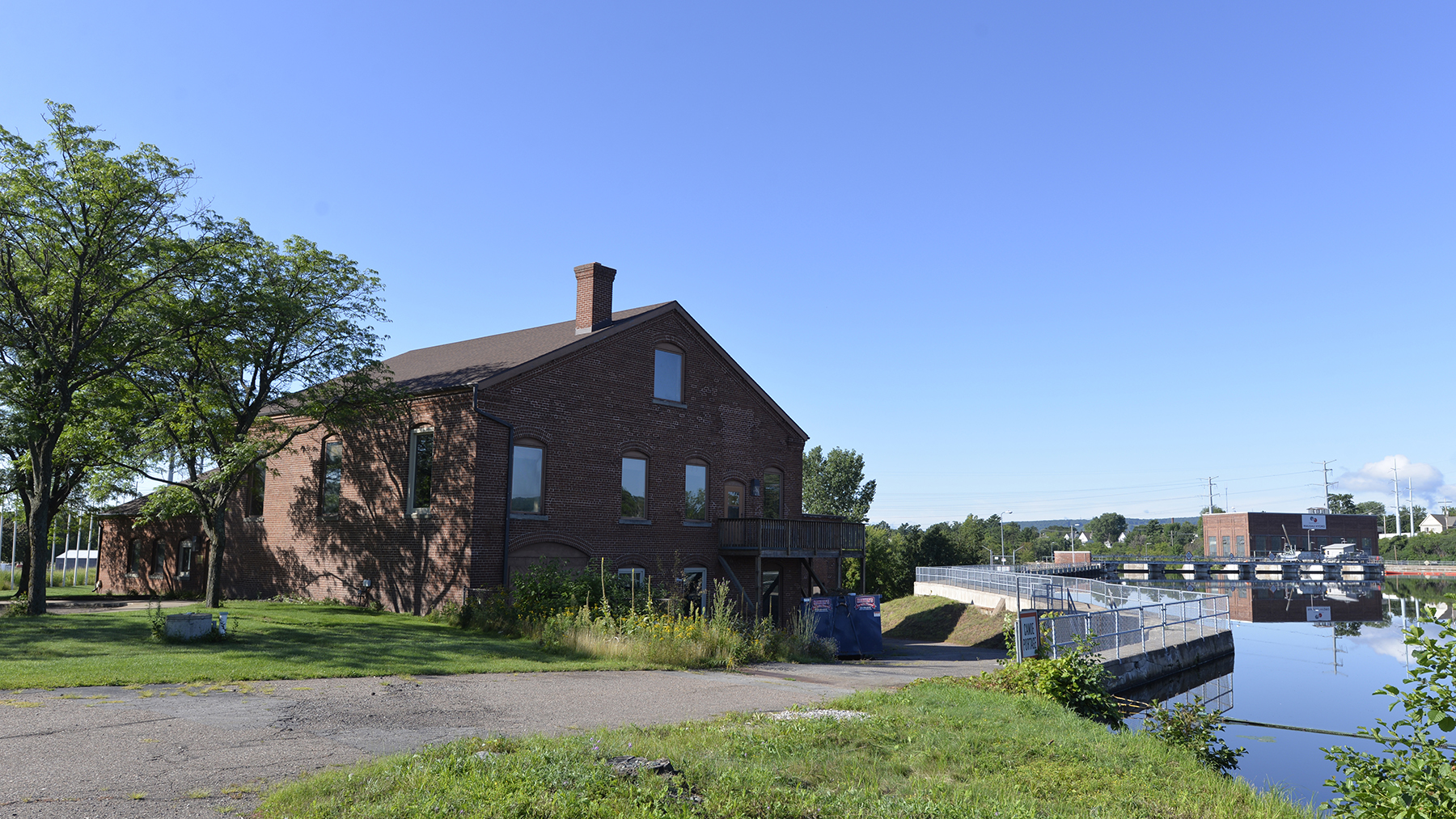 About Ghidorzi Design | Build | Develop
Ghidorzi is a fully integrated design build construction, real estate development, architecture and interior design firm based in Wausau, WI. The Ghidorzi design build construction approach gives owners a single source of accountability for bringing their project vision to life. The Ghidorzi Hotel Group proudly serves the business and leisure travel needs of greater Wausau with a team of exceptional hospitality professionals across three best in class properties, including the Hilton Garden Inn Wausau featuring our new restaurant Van Acre, Courtyard by Marriott®, Fairfield Inn & Suites by Marriott®, and The Apartments at Corporate Cove.