Ascend Funeral Home & Cremation Care is pleased to announce its entry into the community as the area's first non-profit funeral home with the groundbreaking of its new facility at 2809 Jelinek Ave. Weston, WI. The ceremony took place on Tuesday, August 1 at 4 p.m. with over 100 members of the community in attendance.
Ascend will offer a new approach focused on easing the burden our community faces when navigating loss by fostering an environment of healing and growth. The idea is to provide a place where all families can experience a celebration of life through a home-like atmosphere regardless of financial means, beliefs or backgrounds.
Ghidorzi Design | Build | Develop is serving as architect, general contractor and interior designer. The new state of the art building is designed for reflection and tailored for tranquility to enable care now and for many years to come. Glowing natural light, living elements and warm, calming textures complement the transitional nature of life and death.
Construction is already underway for a spring 2024 opening.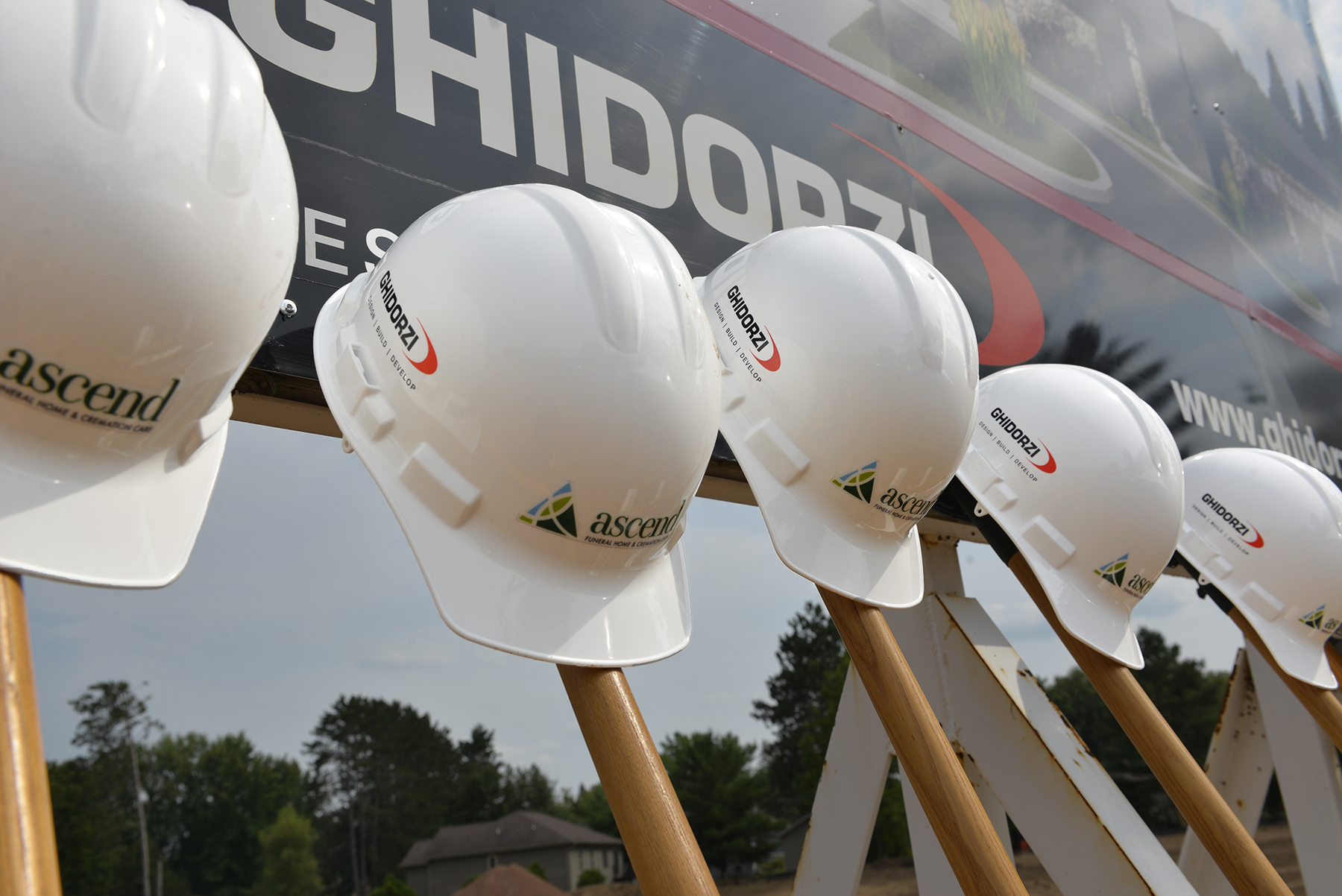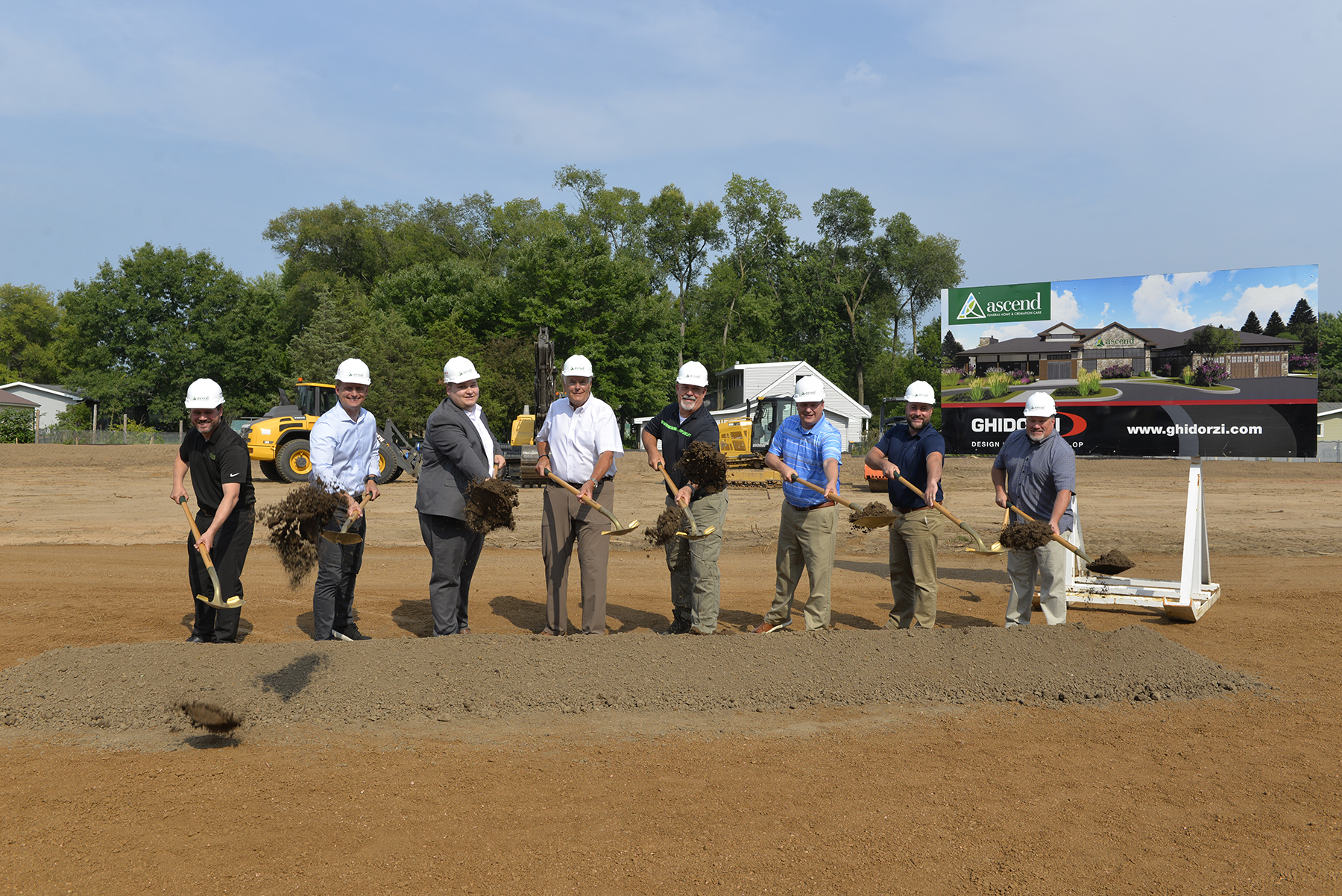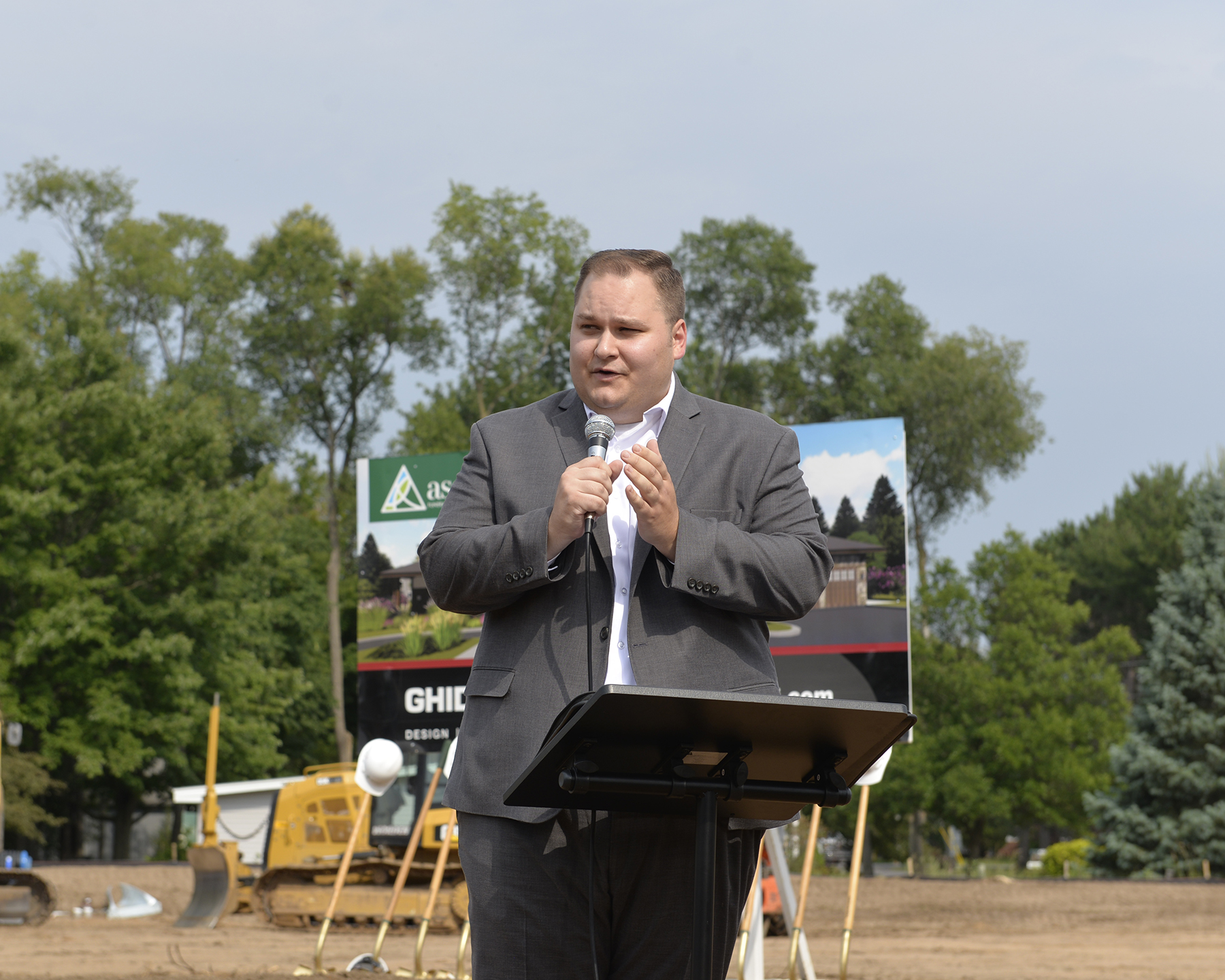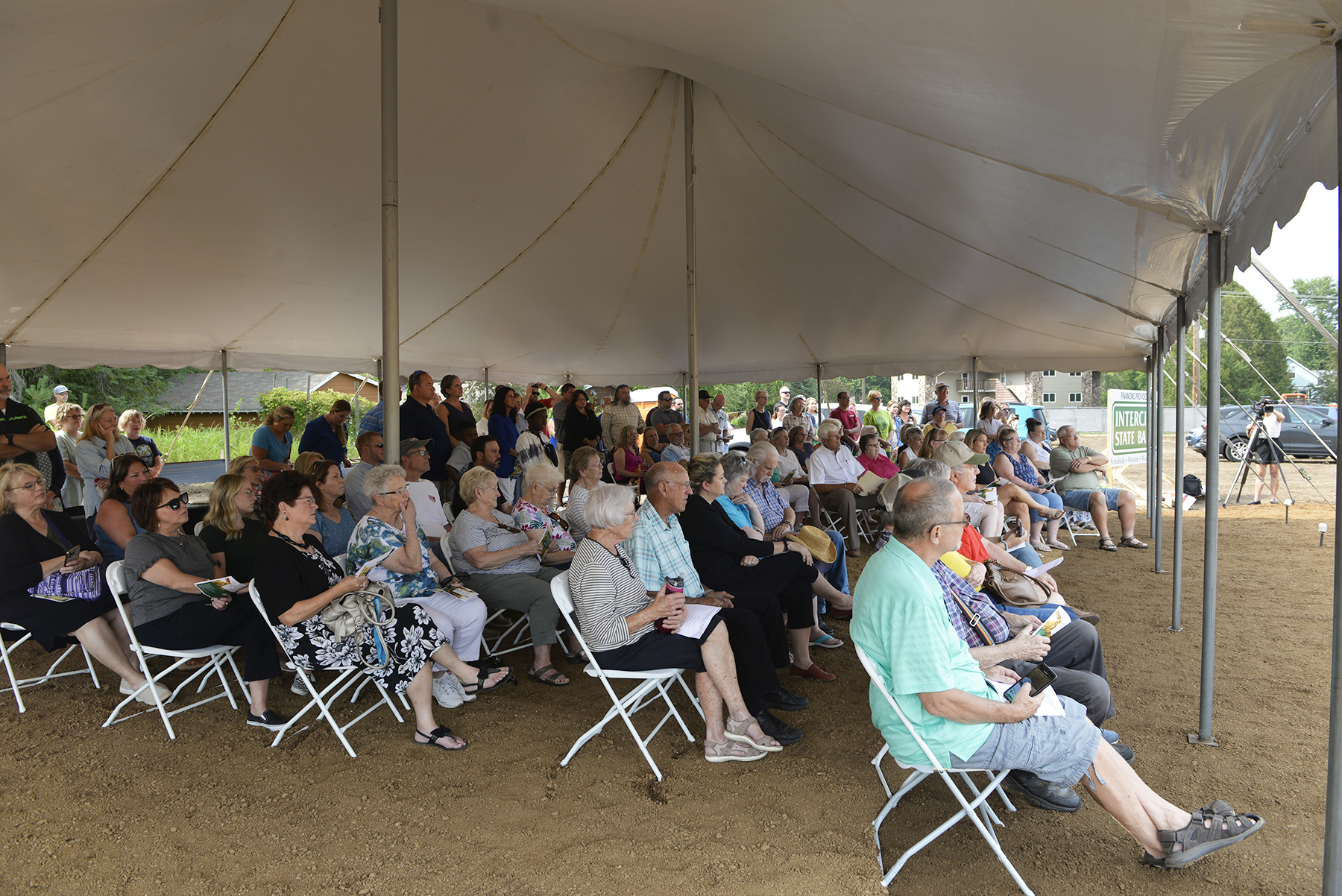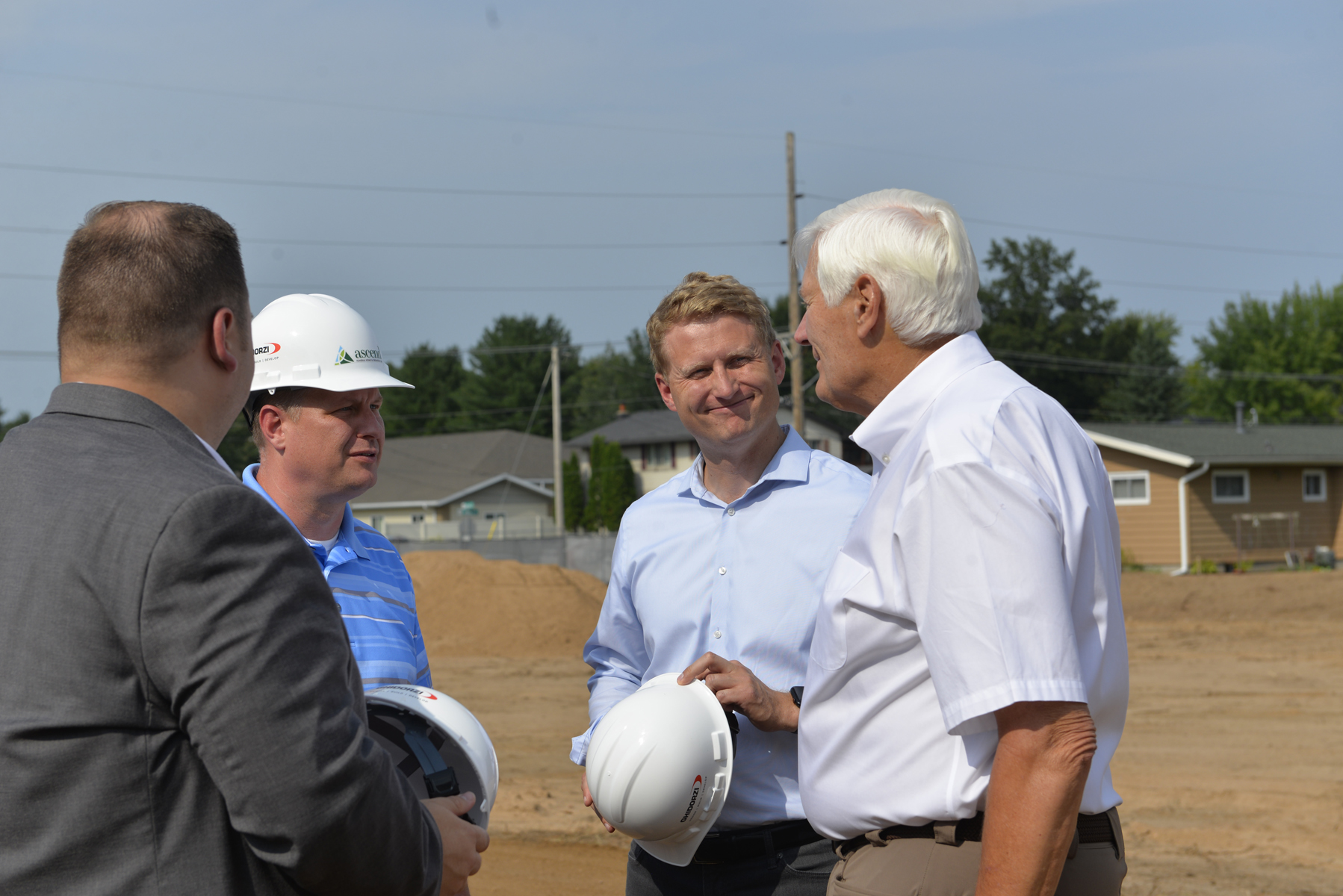 About Ghidorzi Design | Build | Develop
Ghidorzi is a fully integrated design build construction, real estate development, architecture and interior design firm based in Wausau, WI. The Ghidorzi design build construction approach gives owners a single source of accountability for bringing their project vision to life. The Ghidorzi Hotel Group proudly serves the business and leisure travel needs of greater Wausau with a team of exceptional hospitality professionals across three best in class properties, including the Hilton Garden Inn Wausau featuring our spirited restaurant Van Acre, Courtyard by Marriott® and Fairfield Inn & Suites by Marriott®